Last Updated
September in Los Cabos is traditionally the slowest month of the year for tourism, with low hotel occupancy that this year has been exacerbated by hurricane weather.
Los Cabos authorities have said that despite the large influx of tourists this year, September is still their lowest performing month on average. Hotel occupancy was originally expected to be around 80% however it is currently cyclone season, which has led to many people avoiding the destination.
Los Cabos heavily depends on cruise ship arrivals during this period, which only visit for a day or two and provide most of the income for tourist service providers.
According to local representative Raúl Olivares, this season is particularly complicated as security needs to be provided for visiting tourists in anticipation of hurricanes. This month seventeen cruise ships are scheduled to arrive; however they don't yet know if the stormy weather will allow them to sail.
Current occupancy rates, according to the Los Cabos Hotel Association (AHLC) are just 45%. This is clearly bad news for tourism operators, who also often have to pause operations during the season due to weather conditions, particularly as so many of Los Cabos' activities are based outdoors.
Tourism operators have seen sales drop by more than 50% this low season, which has an all-round negative impact on the local economy.
Following the most recent tropical storm, called 'Javier', which caused strong winds and rain and led to vehicular accidents, as well as leaving rubbish strewn across many beaches, tourist activities have begun to return to normal.
Although there are fewer tourist numbers than expected, tour operators, particularly those offering water sports and beach activities have resumed service for visitors, especially on El Médano which was affected by the storm.
To protect tourists during the low season and continue allowing them to enjoy the activities on offer, the authorities have implemented a strong naval presence with lifeguards and rescue boats on many beaches.
Patrols have been set up in areas that are popular with tourists swimming and snorkelling, such as the above El Médano beach, Del Amor and Pelican beach.
Although September is always Los Cabos' slowest month, such a drop in occupancy and bookings it surprising following a successful year for the region. Last month occupancy rates remained positive at around 64% and officials expected tourists to take advantage of low prices in September.
However, despite this, hotel prices and the cost of holidays to Los Cabos remains the highest in all of Mexico. This is due to authorities being keen to market the region as a luxury destination.
However, this high price point may freeze out regular tourists even in low season who can't afford to pay such steep fees.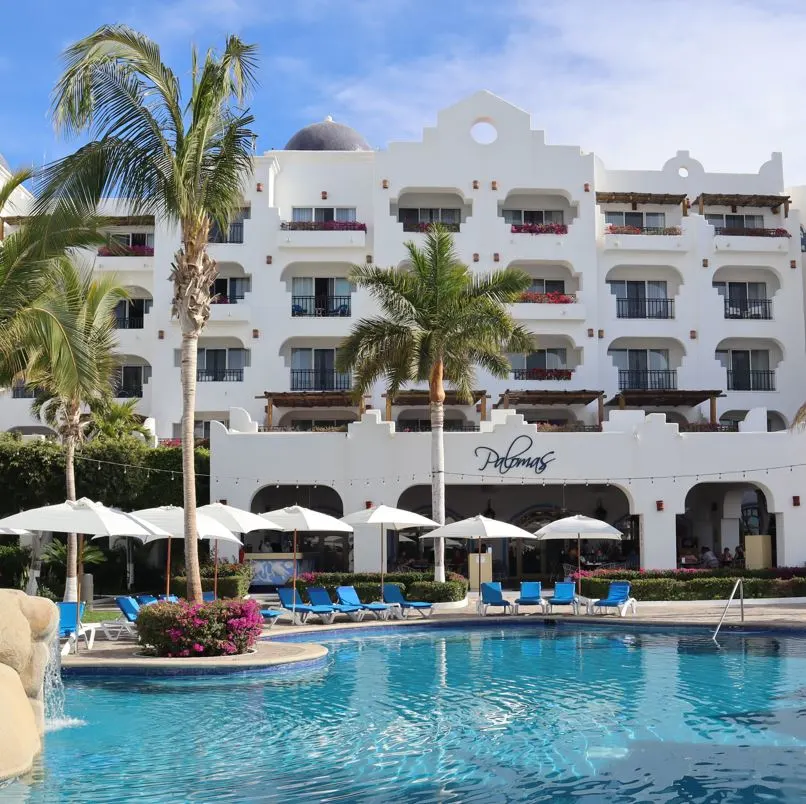 There is the potential for more hurricanes or tropical storms to affect the area over the coming month, although generally most of these are weak, causing bad weather, or occur hundreds of kilometres off the coast meaning they don't have a significant impact.
Despite this, once the season is over tourism is expected to quickly pick back up again due to Los Cabos' popularity as a holiday destination, particularly for American tourists. Vogue recently voted it one of the top destinations in Mexico and over 1 million tourists have already booked a winter break in the region.
Los Cabos has also become a must-visit luxury destination due to the large number of celebrities who vacation there. It was recently named in L'Officel's list of top celebrity holiday destinations alongside places such as Switzerland, the Amalfi Coast and Mykonos.
Famous faces including Justin Bieber and Shakira have been seen in Los Cabos this year, and more recently Jessica Simpson and Tom Holland.