Last Updated
Over the past few years, Los Cabos has become one of the hottest luxury destinations in the world. Home to a "high concentrations of luxury travel brands" and access for private jet arrivals, accessibility for high-end travelers looking for top of the line experiences has reached its peak, launching the peninsula into a new wave of dazzling debuts.
Some of the newest luxury resorts to hit the peninsula are wrapped in luxe, featuring innovative design, tasteful décor, and extra perks and amenities that travelers won't come across elsewhere. This caught the attention of travel agency Virtuoso, a global leader "specializing in luxury and experiential travel."
"We are overjoyed by Virtuoso's announcement and encouraged by the support of our travel partners and loyalty from our exclusive travelers over the last year," said Rodrigo Esponda, Managing Director of Los Cabos Tourism Board. "With Los Cabos now having 11 properties recommended by Virtuoso, they've risen above popular Hawaiian travel destinations like Honolulu and Kauai.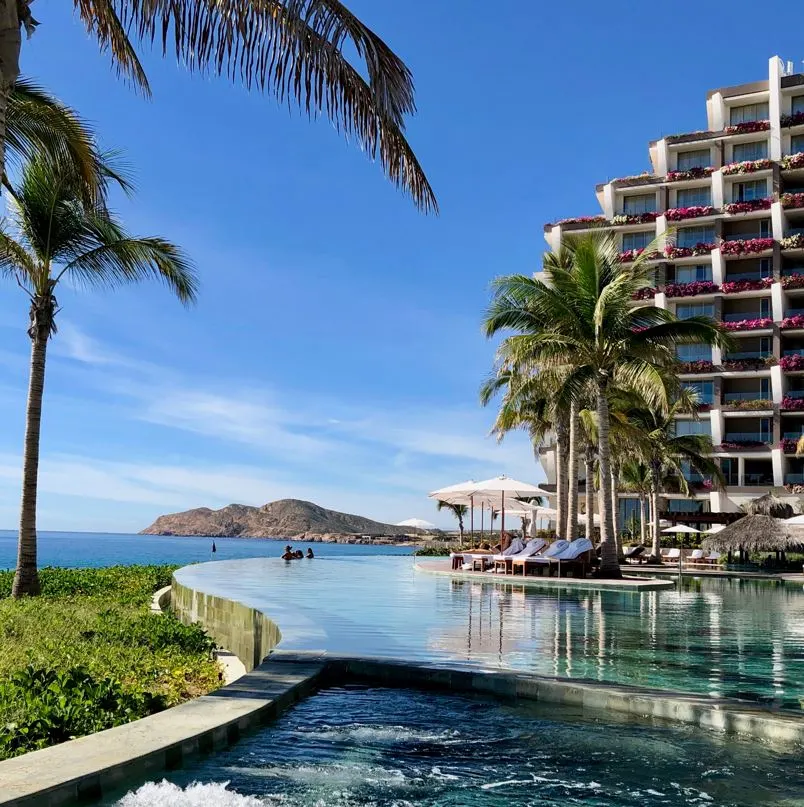 Virtuoso does not just select any accommodation to add to its list of suggested luxurious stays. With a solid reputation as the world's top travel agency, Virtuoso uses a massive checklist before promoting any property. It's not just about the look but also about the safety and the experience that comes along with it. Guests can expect luxe rooms, breathtaking views, unique amenities, access to spa treatments and excursions, and more when they choose on of Virtuoso's recommended properties.
Many of the tourists making their way to Los Cabos are coming from the United States, with direct flights from several large airports like Los Angeles, New York, and Dallas. Accessibility from Canada has brought many seeking a luxurious vacation further south to escape the colder temperatures too. Direct flights from Madrid will start taking off soon, opening up a whole new window for travelers coming from Spain and the rest of Europe.
The Los Cabos area now features 11 total Virtuoso-approved properties, which include:
Throughout the pandemic, Mexico remained open for travel, with little to no restrictions on entering the country. Despite the large waves of tourism throughout different waves of Covid-19, Los Cabos remained well organized and took swift action when cases started climbing – earning them a solid reputation around the globe.
Both their accessibility and action to keep travelers safe made them a more popular destination than they've ever been, with record-breaking first quarter numbers. As high season comes to a close, the area's resorts are still booked, awaiting anticipated events like Cabo Beach Fest and the Ironman in November. Accommodation in one of the 11 listed highly rated luxury resorts is available, though it's limited from now until the end of the year.
Now, travelers looking for luxe stays as well as those looking for stays with average costs to enjoy the sun are making their way down to Los Cabos. Even stars like Cardi B, Justin & Hailey, and Robin Thicke have made their way to Los Cabos for romantic getaways, while recently single model Haley Kalil chose the spot for some girl time. It's been a favorite travel spot for the last few years and doesn't seem to be going anywhere – maintaining its reputation as a luxurious beach getaway destination with plenty to do and see.