Rodrigo Esponda, general director of the Los Cabos tourism fund recently had a sit down with a renowned Mexican journalist in which he explained the keys to Los Cabos' success. Particularly, the way that the region has been able to lure in luxury travelers with a higher success rate than other Mexican destinations. The interview took place in Acapulco where big players in the Mexican tourism sector gathered for a summit this week.
Did A Stroke of Luck Help Los Cabos Get Its Big Break?
Los Cabos beaches aren't exactly the prettiest in all of Mexico, although recently they have been proven to be some of the cleanest. The climate in the region can reach very high temperatures in the summer months, but the temperature can also drop drastically in certain parts of the year. In spite of this, Los Cabos' biggest asset, at least initially, is that it's very close to Los Angeles. Rodrigo Esponda admitted that one of the biggest reasons why Los Cabos had become popular is because world-famous celebrities visited the region and loved it.
The first famous celebs that started hitting up Los Cabos as a vacation spot came to Baja California Sur over 70 years ago. Naturally, at the time Los Cabos was more of a virgin beach resort. Investors from all over the world backed by big name celebs started developing the area to their liking. This is something that is still going on today.
Just a few years back Robert DeNiro, along with his pal Chef Nobu Matsuhisa opened the high end Nobu hotel. Sources claim it was DeNiro who convinced the chef to take on the endeavor. Even if they don't make major investments in the region, world-renowned celebrities still love vacationing in Cabo.
Keeping The City's Clean Look
If you visit other parts of Mexico you may find billboards placed all over the city without any real sense of order. This is an issue that potentially makes cities look even worse now as these large billboards sit empty because ads have gone digital like everything else. Also, ads are literally plastered on house walls, particularly for political campaigns, and concerts coming to the region. These practices were literally outlawed in Los Cabos 25 years ago.
Another important factor that has allowed the Los Cabos area to keep a clean look is the fact that building laws and regulations are heavily policed. Getting a permit to build particularly larger buildings in the region is quite the task. Municipal authorities want to ensure that they are able to control the way that the city skyline looks. For the most part larger buildings are not abundant in the region to help even constructions that are further away from the beach to have magnificent ocean views. These regulations have helped properties in Los Cabos to continue to increase their value overtime. The positive numbers keep investors coming back.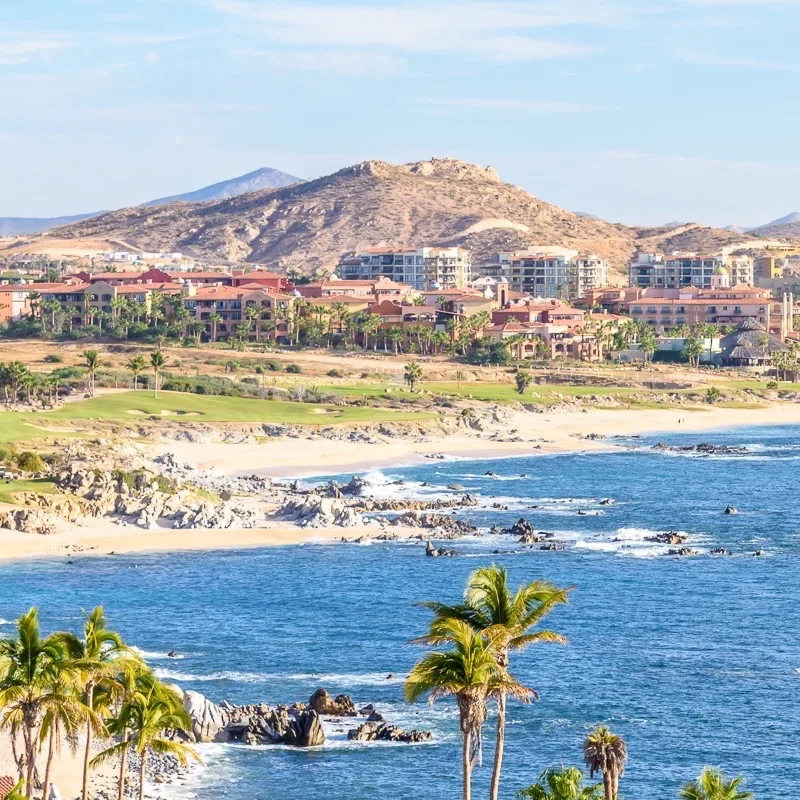 One of The Safest Cities In Mexico
Ultimately what ties everything together, and allows Los Cabos to be successful is the fact that it's one of the safest cities in Mexico. The city has one of the lowest insecurity perception rates amongst locals, and tourists who visit. With around 28% of people saying that they feel unsafe in the city. Way less than the 80% of people who say they feel unsafe in Cancun for example.
According to Rodrigo Esponda, the main reason why Los Cabos has been able to remain a safe haven, and not suffer greatly like other famous Mexico tourist destinations is because authorities have worked hand in hand with local corporations for years. Essentially, there's a shared burden to deal with the security issue. Hotels for example are big on guest privacy, that keeps high-end celebs coming to the region. As you can see, it all comes full circle.