The Baja region is drying out in these early stages of the spring. Tourists that arrive in Los Cabos should start to expect blazing hot temperatures as the warm weather season kicks into high gear.
One of the main issues of Cabo spring is that it doesn't tend to rain all that much. April showers that are common in other parts of the world are not so in this region. If early heat waves hit, as we are seeing this year, the result is typically a very dry climate in Cabo. What do early heat waves mean for popular activities around Cabo?
Whales Tend To Head Back Up North Earlier With An Early Hate Wave
Whale watching is without a doubt one of the more popular tourist activities in the region. Typically March is still a month where tourists can get a glimpse of these creatures along the Cabo coast. As we are heading to the end of the month it seems that most whales have packed up their things, and left their winter cabo home. When the water starts to heat up a bit in the region the whales will look for a bit chillier waters back up the California coast and beyond.
By the way, in the current landscape of whale watching tours, booking a trip is something that has to be done with extreme care. Not only do you run the risk of not catching a glimpse of the whales. On top of that, locals, and tourists have reported being scammed by fake whale watching tour sellers. These folks come up to tourists on the streets to sell them these tours. When the tourists realize that they've been played it's usually too late!
The Los Cabos Region Is Going To Hold Up Better Than Other Parts of The State
Cabo San Lucas, and San Jose del Cabo may actually be a bit spared from the extremely high temperatures that are currently being experienced in the rest of Baja California. In the next week the region is potentially going to see high temperatures in the mid 80's at the most. Clear skies though, seem to be ahead as well. This could certainly push tourists towards using a lot more sunscreen in the coming days.
Areas near La Paz are not going to be so lucky. In the last few days communities near La Paz have reported temperatures that reached the mid to high 90s! These are not necessarily temperatures that folks in the region are accustomed to at this point in the year. The dry climate doesn't benefit a region that was already struggling with water shortage issues to begin with.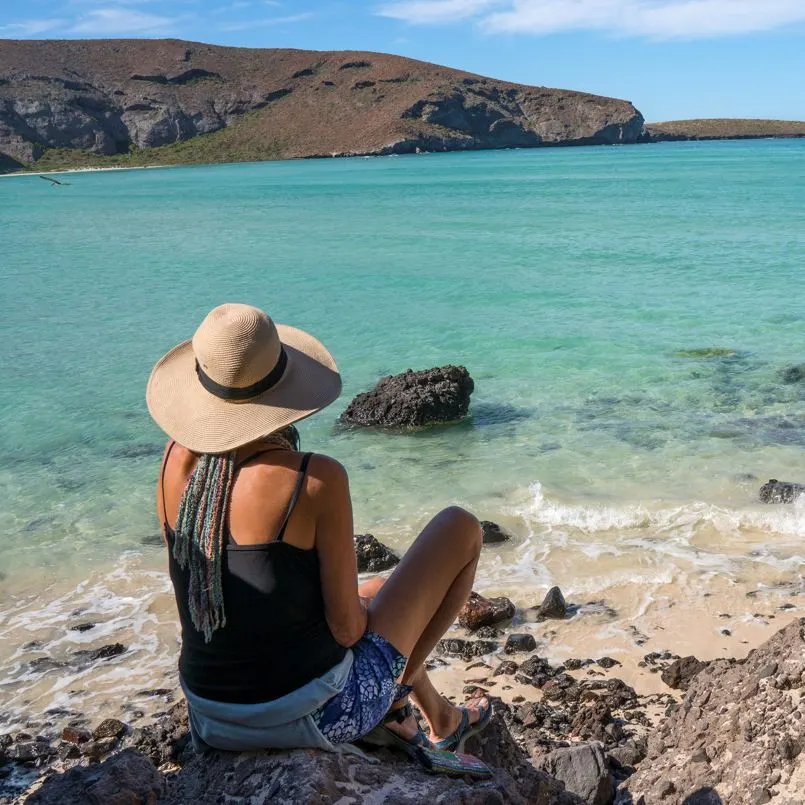 Hotels Are Set To Donate Water To Local Communities
Many urban areas in and around Los Cabos have been struggling with water shortages. For the most part tourists don't necessarily feel the effects of this problem. Mainly due to the fact that multiple Cabo hotels have their own water treatment facilities. Plus, some of these large complexes tend to receive preferential treatment from local authorities. They are on the water supply priority list.
Now though, the hotels have recognized that the water shortage in many areas has gotten way out of hand. Local authorities revealed that 4 hotel complexes are willing to share some of the clean water that they produce through their water treatment plants. Most of which treat ocean water to turn it into clean drinking water. So far the plan is to make at least 15 trips a day from these water treatment plants to communities in need.