Last Updated
We've all heard of Los Cabos, but did you know it's actually two different cities? San Jose del Cabo and Cabo San Lucas. Both towns have unique characteristics that make them different. Therefore, we will explain what these differences are so you can decide where to vacation in this top destination in Baja California Sur.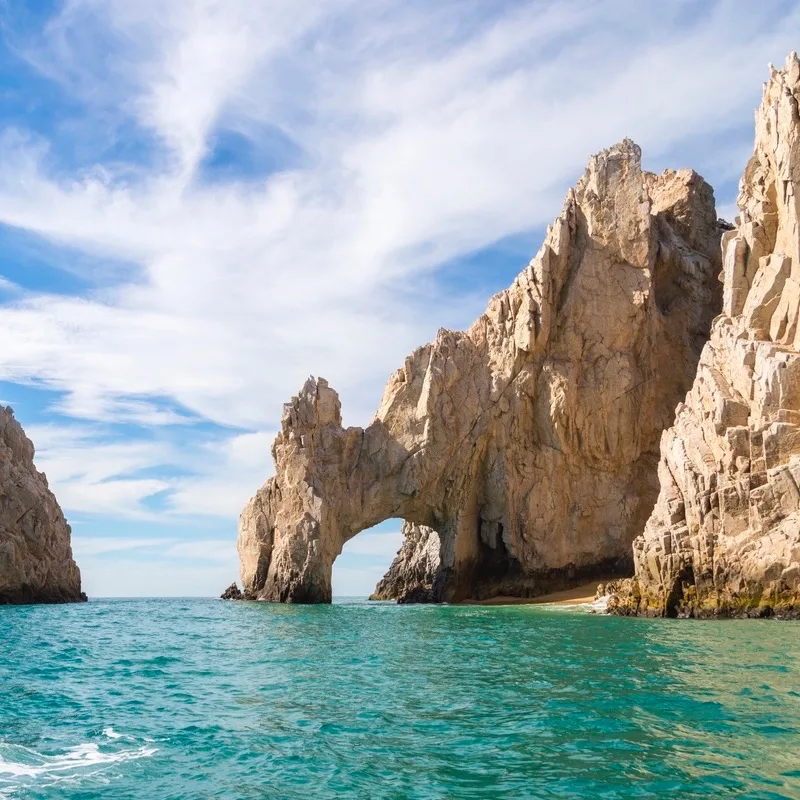 San Jose del Cabo, Baja California Sur
San Jose del Cabo is the political headquarters of Los Cabos, and although it's much smaller than Cabo San Lucas, this city has been growing in recent years but has managed to leave intact its historic center. This picturesque city attracts travelers searching for a Mexican "Magical Town" vibe.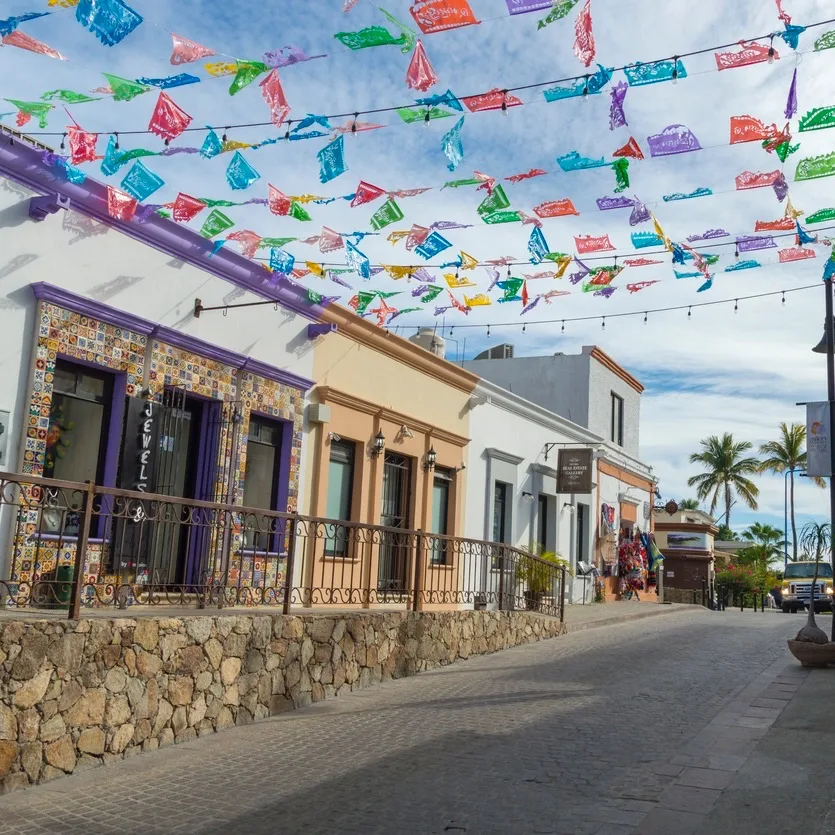 San José is a small town that must be discovered by walking through its colonial-style streets and meeting its inhabitants full of warmth and history. You can stroll through its cobblestone streets, surrounded by jacarandas trees, local markets, and the Mission of San Jose del Cabo, along with a Plaza founded on Zaragoza Street around 1730 and still remain. This historical aspect contrasts perfectly with the numerous all-inclusive resorts along the coast. This beach destination doesn't offer many options for activities and tours, so if you're an adventurer looking to take advantage of outdoor activities, San Jose del Cabo may not be a match for you.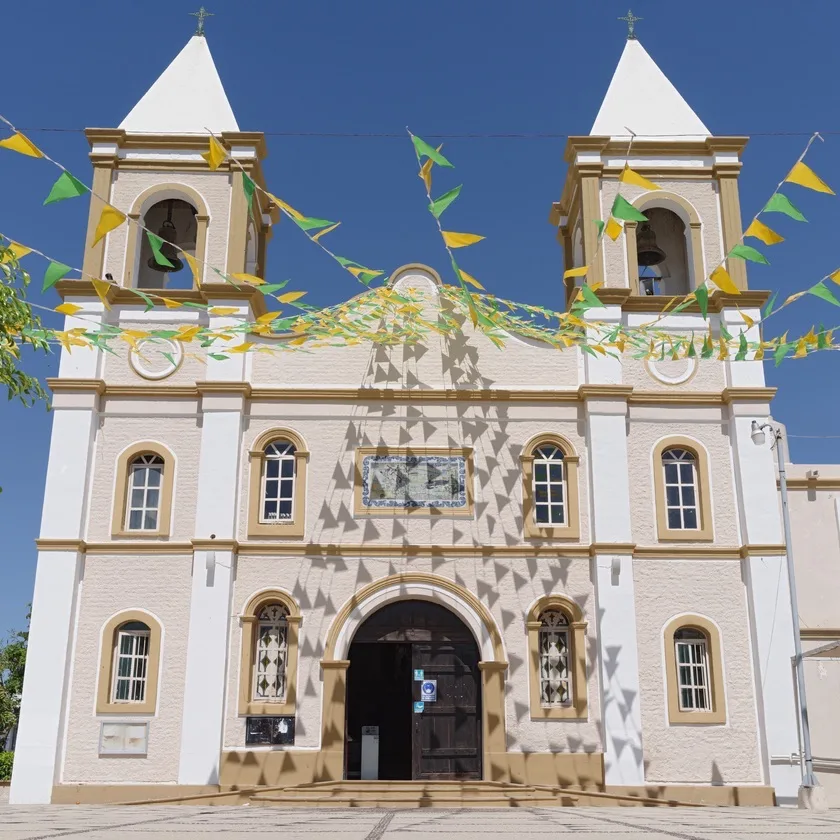 Due to the cozy architecture of its main square, downtown San Jose del Cabo has become an Art District. Here you can find works from different parts of the world, but mainly traditional Mexican art and local creations, making it an excellent place to go shopping and dine.
Travelers who are simply looking for a much more local beach space to rest and relax lying on the beach and enjoying a beautiful sunset will be enchanted by this coastal city located very close to the Los Cabos International Airport.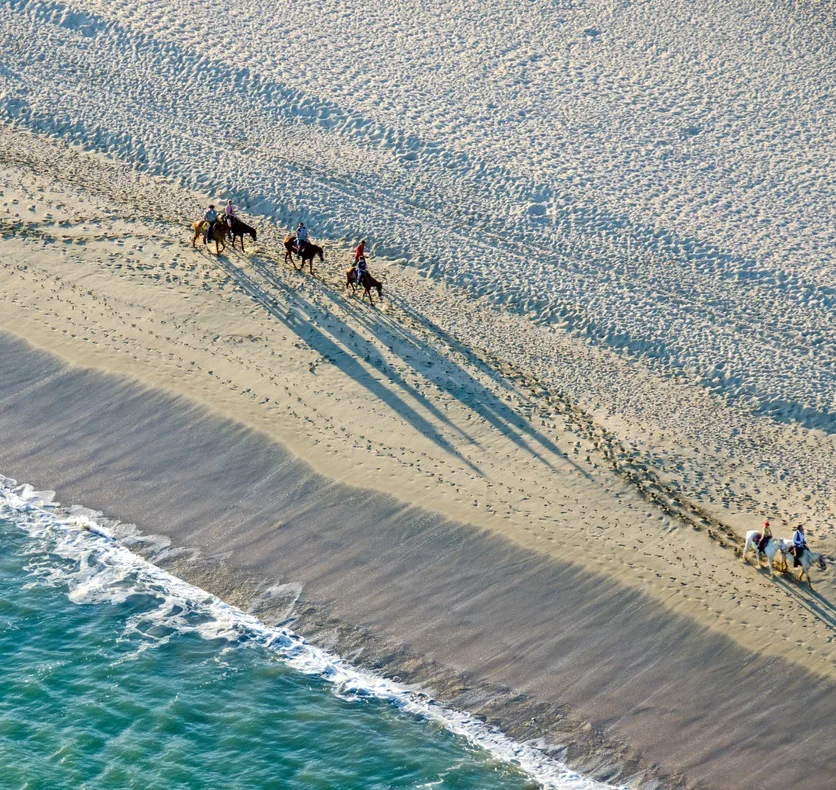 Cabo San Lucas, Baja California Sur
If you hear somebody say they're going to Cabo, it means they're going to Cabo San Lucas. Unlike its sister town, Cabo San Lucas is a much more developed destination and located on the southern tip of the State of Baja California Sur. Cabo San Lucas is the most famous and a favorite of tourists due to its amenities, which wins the heart of those looking to enjoy world-class resorts and the tourist area.
In Cabo San Lucas, there are several world-famous rock formations, such as the arch, also known as "Land's end." Some of the best resorts in the world are in Cabo San Lucas, including all-inclusive resorts overlooking the beach. You will also find several options to pamper yourself, such as beach clubs, restaurants, nightclubs, water activities such as kayaking, parachute sailing, or snorkeling. If you are looking to buy souvenirs from your trip, this destination, in addition to handicrafts, has shopping centers with brand stores.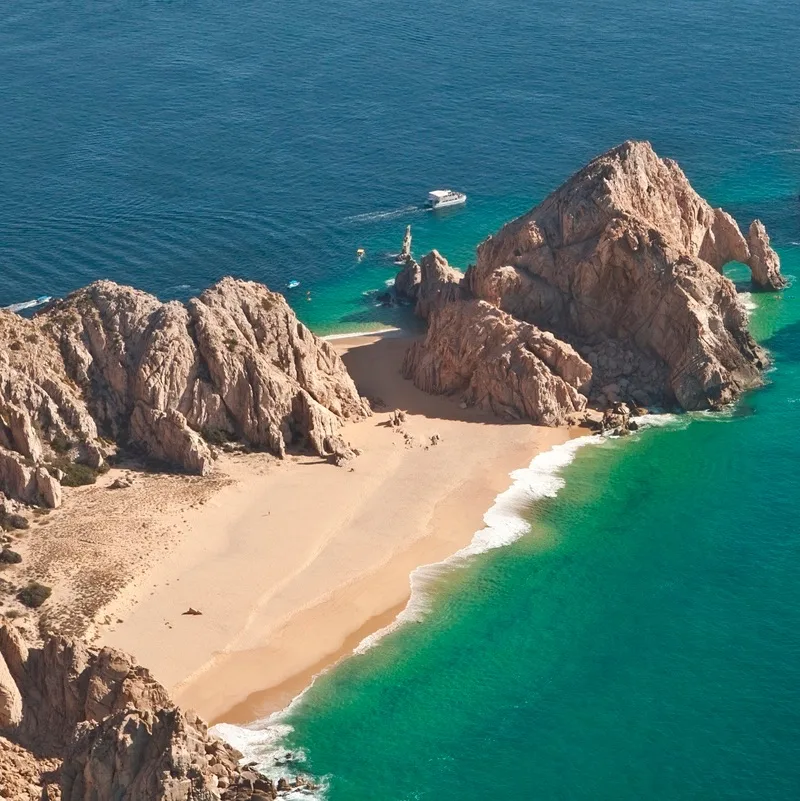 Every year six sport fishing tournaments are held in Los Cabos that bring together practitioners of this sport from different parts of the world and promote the destination on international media. These events provide spaces for sports competitions, networking, and recreational meetings, which are fantastic for travelers in this segment.
Which destination is better, San Jose del Cabo or Cabo San Lucas?
If you don't have enough time to visit both destinations of Baja California Sur and you have to decide on one of the two, you'll have to choose based on the type of vacation you're looking for. If you want to escape from the hustle and bustle where you can relax, away from famous resorts, crowds, and queues, or you're looking for a city with colonial charm where the pace is slow, and you can rest and recharge, we recommend you opt for San Jose del Cabo.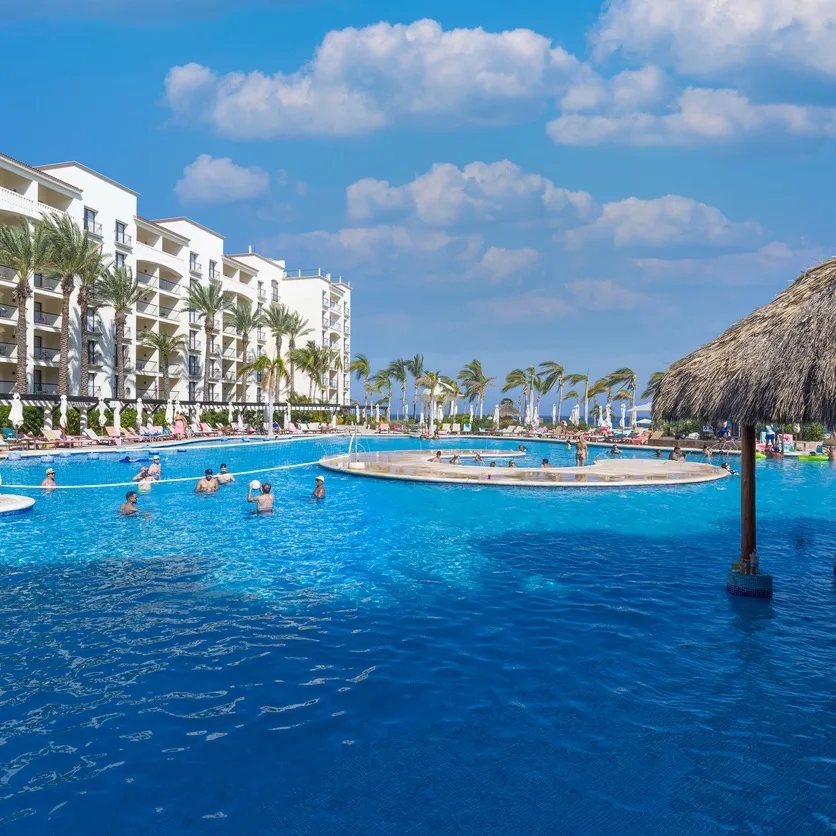 On the other hand, if you're looking for an adventurous, action-filled with a wide range of options for tourist sites, including fine dining, trendy bars, shopping centers, and world-class resorts, Cabo San Lucas should be your ideal option.
Whatever your idea of the perfect vacation is, we can assure you that you'll fall in love with both towns; so don't hesitate, we encourage you to plan to visit both destinations.