Last Updated
In the last couple of days the Federal Commission for The Protection Against Sanitary Risks (COFEPRIS), has been making the rounds on the streets of La Paz to try and keep a watchful eye on street vendors. More specifically on the way that these merchants sell seafood. It is expected that the commission will also make the rounds in the Los Cabos area in the coming weeks. With this in mind, and based on the findings of the commission we dare ask, Is it safe to eat street food in Los Cabos? What has been found so far in La Paz?
The big concern that initially prompted the commission to take to the streets was the increase in the number of street vendors in the region. It is customary that the mostly catholic Mexican population doesn't eat meat on Fridays during lent. This is something that vendors and shops in general take advantage of to hike up the prices of fish products. It's also an opportunity that many people take to become street vendors of seafood during this time. The problem is that many of these folks don't have the equipment necessary to be able to keep their products fresh. Let alone a permit to be able to sell seafood products on the streets.
What The Commission Is Looking For To Label A Place As Safe To Eat
As staff from the COFEPRIS patrols the streets of La Paz, and potentially other Baja cities in the near future they are looking for street vendors to comply with specific guidelines to be able to consider them safe spots to eat. First of all, inspectors want to make sure that the COVID guidelines set by the state are being enforced by these street food spots. Staff must be wearing masks at all times, they are to have hand sanitizer available for staff and guests.
The spot should not surpass its permitted capacity. If it's outdoors and doesn't sell alcohol it can be filled to 100% capacity. Many street vendors don't even pass this first filter. As they set up shop on the street without a permit. At the very least in these situations they need to make sure that their stand isn't covering a public road.
When it comes to the food, the testing that is being done seems to be quite primitive. Inspectors are essentially eye balling things. If they suspect that for example, some of the seafood that's for sale has a foul smell, or just doesn't pass the eye test they are immediately ordering it to be removed from the spot. They may then decide to take samples back for further testing.
The owner of the stand could be hit with fines as well. COFEPRIS officials are also making these rounds to try and help street vendors keep their food fresh. Offering tips and tricks to spots that they inspect.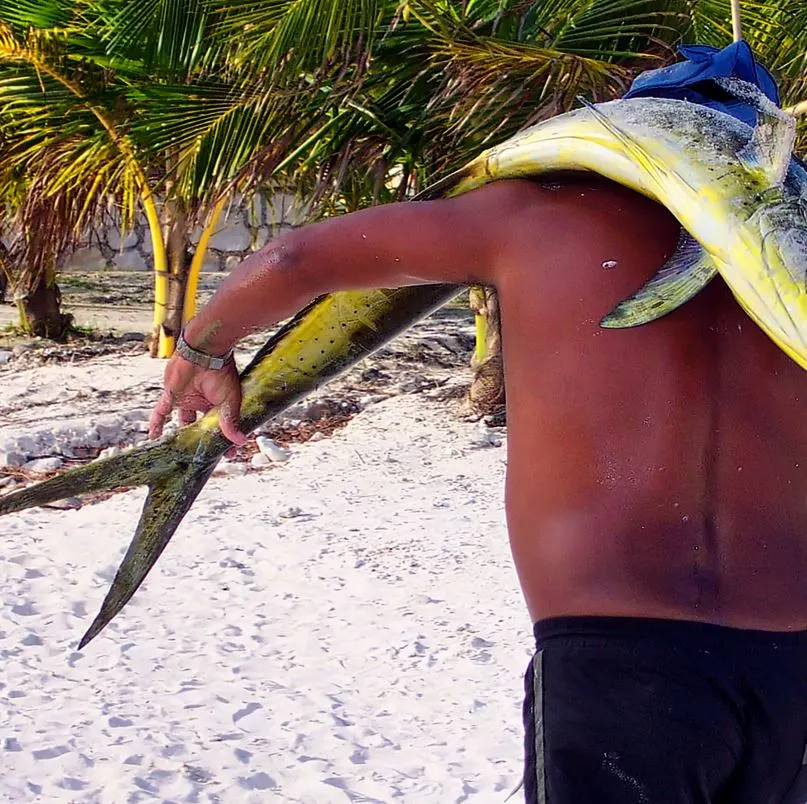 Eating On The Street Is A Toss Up
Eating street food in Los Cabos is that it can be done at your own risk. Without a doubt, you'll be able to find some very tasty dishes particularly with fish tacos, and similar meals being served on Los Cabos streets. The way that many of these spots are inspected by most accounts seems to be subpar. Even if vendors are not deliberately selling bad products to customers, the high temperatures, and lack of proper refrigeration in some of these spots makes it hard to keep the food fresh.
When it comes to seafood it's probably a good idea to stick to well established restaurants. They typically get hit with more aggressive inspections. Also, these places are more likely to have the right equipment to store their food. Sadly, some of these street vendors just can't provide better care to their products.