Last Updated
The rates that tourists are paying for their stay at Cabo hotels continue to see record highs. The prices won't see a downward tick any time soon as occupancy rates at these facilities have remained steady. So much so that prominent figures in the Cabo tourism industry have proclaimed that the city no longer sees an extended off season.
According to FITURCA, which is the largest local organization that monitors tourism activity in Los Cabos, average nightly rates at Los Cabos hotels currently sit at 417 dollars a night. On average a tourist arriving to a Los Cabos hotel in 2022 will spend 147 dollars more per night than one who came in 2019.
As previously stated, occupancy rates have also remained steady throughout the year posting historic numbers. This has led hotels on average to see a revenue of 317 dollars per available room. That number is larger by 128 dollars compared to 2019 revenue. In short Los Cabos hotels are generating more revenue than ever before.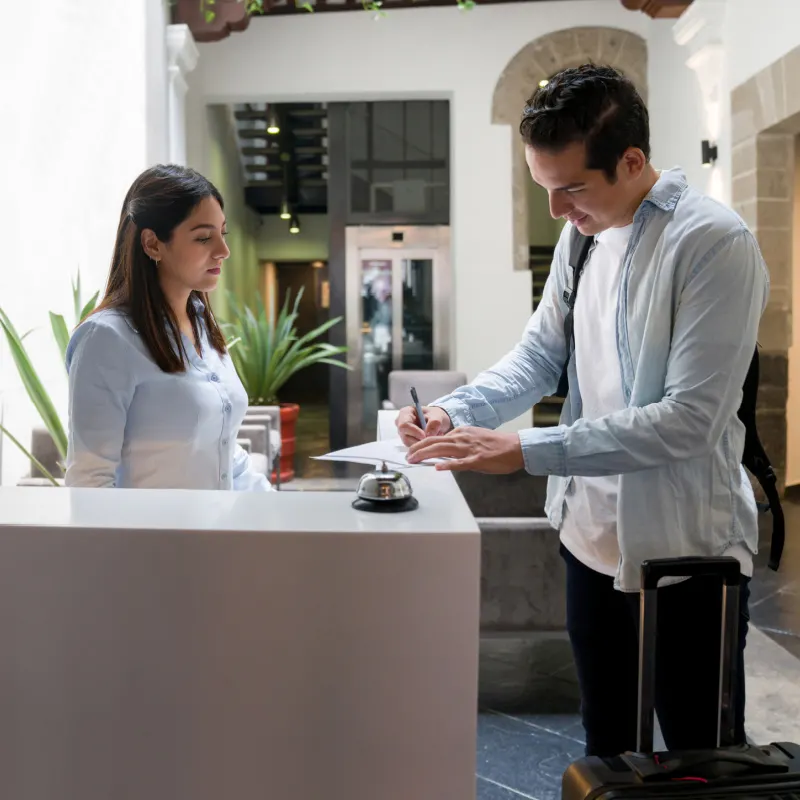 The Arrival of Both National & International Tourists Has Increased Drastically
As is the case with any industry the rise in demand has allowed hotels to hike up their prices and still see a steady 70% occupancy rate throughout the year. On average 21% more national tourists made their way to Los Cabos in the month of June. At the same time the international market saw arrivals increase by 25.2%. With the United States still being the foreign country that sent the most people to the Cabo region over the summer.
If there's one guilty party that can be largely held responsible for the high average nightly rate in Los Cabos it's the high-end tourism crowd. We've explained multiple times before that although the average nightly rate at a Los Cabos hotel is 417 dollars a night most of the hotels in the region offer nightly rates below that number. What hikes up the average are the nightly rates for the lavish suites and villas that can be rented out in Los Cabos. The arrival of tourists from this demographic increased drastically.
Arrivals at the private airport in Cabo San Lucas, (not to be confused with the San Jose del Cabo airport that sees the arrival of mostly commercial flights) increased by 57%. In May alone 8,725 arrived at Cabo San Lucas via private aircraft. Although the high occupancy rate can be blamed for the increase in prices, the average nightly fee has more likely gone up drastically in large part due to the increase in the number of extremely high-end lodging accommodations available.
Why Has Los Cabos Continued To See A Great Recovery In 2022?
Travel across the world has more or less stabilized after the rough pandemic years. However, not all of the popular travel destinations across the globe have seen the same speedy recovery as Los Cabos has. 2022 has seen more people arrive to the resort town than ever before. Eclipsing pre-pandemic numbers. Rodrigo Esponda, head of FITURCA who provided the positive travel numbers, believes that there are 3 main points that have allowed Los Cabos to see continued success. In a recent interview Esponda mentioned,
"The results that we've obtained derive from three main points that have allowed Los Cabos to remain on a steady path to recovery. Number one is the continued respect towards sanitary (COVID) guidelines put forth by authorities. These bring confidence to travelers coming to the region. Constant promotion of the vast tourist activities that can be performed here help. As well as innovation in regard to lodging and overall activities in the region have positioned us as a destination that offers direct solutions to needs that travelers are exhibiting."