Last Updated
Among locals, El Tule beach has a reputation for its seclusion. When tides are high, Intermediate to pro surfers make their way to the beach to catch some waves while others lie and watch either on the sand or under the shaded bridges. Upon a recent visit, authorities uncovered a whole new side of the local favorite, greeted by overflowing trashcans and litter throughout the sand and water.
The dump-like appearance was strewed with plastic containers, glass bottles, cigarette butts, leftover food, burned out campfires, and carboard. Cigarette butts can take up to fifty years to decompose, a point brought up recently to help prevent lasting damage to marine life. The smorgasbord of trash served as a frenzy for flies, giving the beautiful beach a less-than-inviting appearance and smell.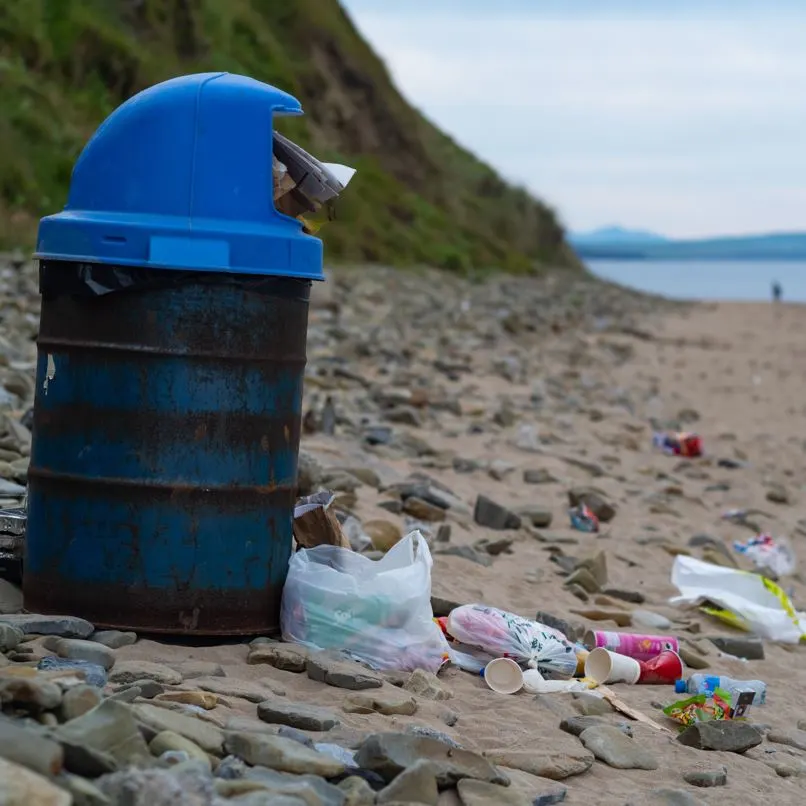 Under the bridges that rest nearby, authorities discovered a small strip of food trucks, some of which were serving right out of the trunk of their car. Patrons could choose from foods both cooked and fried, sweets, and drinks. The variety of options attracted many, who would typically drive and park their cars under the bridge to purchase snacks and enjoy them while taking in the views.
While Los Cabos authorities put lots of effort into informing tourists about their beach habits, the same cannot be said for locals. When asked, citizens admitted to a "lack of understanding about their role in maintaining beach cleanliness." However, others informed interviewees that lack of awareness served as no excuse to leave trash and leftovers behind. Trashcans are available throughout the beach as well as garbage containers just a small walk up the beach. Most view littering and lack of proper disposal of trash as a sign of laziness and were not happy with the excuse.
Since it's frequented by locals, El Tule beach is not one of Los Cabos' top priorities, lying further outside of the tourist corridor. Within the tourist corridor, both signs and authorities that help to keep litter to a minimum. Additionally, campaigns to raise awareness about trash on the beach in Cabo have shown an improvement to beach cleanliness compared to years past. At El Tule beach, the same awareness has not been promoted, leaving authorities to add it to their list of improvements for beaches in the Los Cabos area.
When interviewing visitors at the beach, several commented that more "awareness was needed on part of citizens to keep public places clean." When made aware of this comment, authorities noted efforts to make Los Cabos eco-friendlier and more sustainable, as well as noting their efforts in helping maintain Los Cabos beaches, ranking them among the cleanest in the Mexico.
Among the many efforts initiated by Los Cabos officials was a trash fishing competition known as La Nueva Pesca. For this event, fishermen set out to compete with one another, attempting to reel in more trash than competitors. The event resulted in the removal of 2.3 tons of trash and helped make both citizens and tourists aware of the amount of trash that makes it into the beach.
In an attempt to combat the problem in tourist zones, Zofemat (The Municipal Coordinators of the Federal Maritime Zone) has put fourth ideas to launch 'awareness days.' They've also placed limits on some beaches, doing so to reduce the human impact including the amount of litter left behind. While it's not clear whether officials will implement these specific actions at El Tule beach, their success could inspire similar means to raise awareness to help keep Los Cabos beaches clean.