Last Updated
Justin Bieber was spotted on a yacht in the Los Cabos bay with his wife Hailey, and their dog. The pop star was in the country for a few days as his World Tour made a Mexico City stop on May 25th at the famous Foro Sol. The concert was a massive success with Beiber being able to sell out the 57 thousand tickets that were put on sale at the Mexico City venue. Apparently Bieber didn't even spend 24 hours in Mexico City instead choosing to jet off to Los Cabos for some well deserved rest.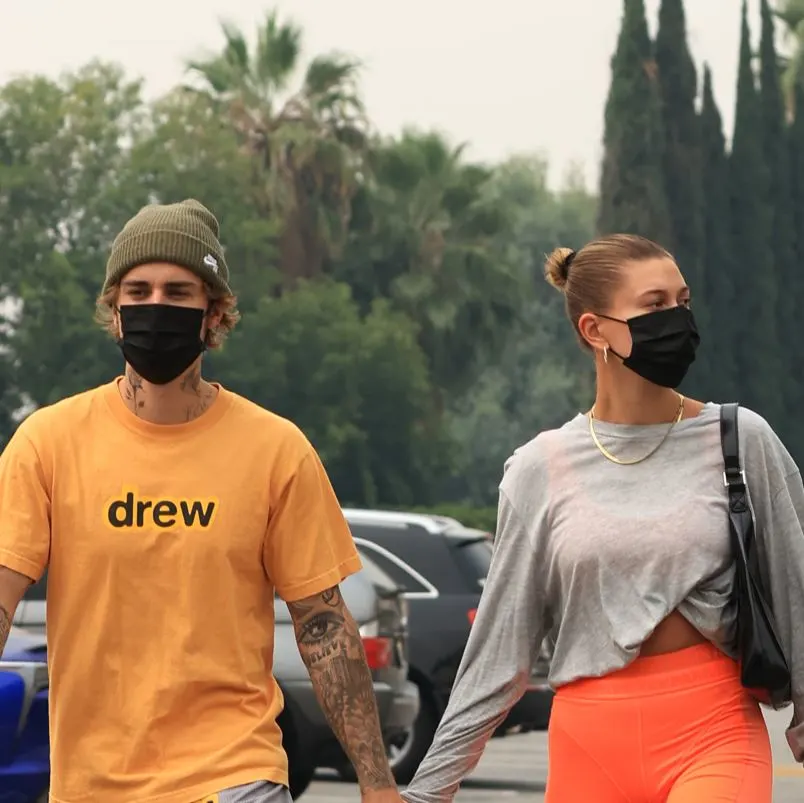 The couple were spotted having some fun seeing if they couldn't push each other off the yacht. Then the boat's staff handed Justin, and Hailey some goggles to be able to enjoy some snorkeling in the bay. Justin was also pictured at a private event that seemingly took place in Los Cabos over the last few. In which, the "Love Yourself" singer got on stage to play the drums.
As is customary in Los Cabos, although locals were very much aware of their presence it was not revealed where the couple was staying during their days in Los Cabos. Unfortunately they likely had to cut their Cabo get away short. Hailey Bieber's grandma sadly passed away this Thursday, forcing the Bieber's to have to make their way back stateside.
Hailey, who did not post any pictures of her Cabo vacation on Instagram, took to the social media platform to confirm the death of her grandmother. She shared a message that read,
"Yesterday at 5:52pm my beautiful Grandma Carol Baldwin, the matriarch of the Baldwin family completed her journey here on earth."
Justin Beiber Is A Cabo Regular
Although, unfortunate circumstances forced the Bieber's to have to cut their Cabo trip short this time around, it's probably not the last time that they'll vacation here. Justin has been vacationing in Cabo almost yearly since 2016. In that year he spent a few days in the Mexican Pacific with then girlfriend Sofia Richie. In 2017, he was spotted in the region just catching some sun. He even spent New Year's Eve here back in 2018. After a bit of hiatus he came down with Hailey in 2021, and pretty much had the same itinerary that the couple followed this time around. They were spotted on a yacht navigating around Los Cabos Bay on that occasion.
Other Celebs Are Also Heading Down To Cabo This Weekend
It could be argued that Justin Bieber wasn't the most famous person to arrive in Cabo over the past 7 days. That honor belongs to NBA legend Michael Jordan. Locals went wild when pictures of a very unique private plane started making the rounds on Twitter. When people saw a plane with eye-catching decals, a serial number that includes the letters MJ, and the number 23 with a Jordan logo on the plane's rudder there was little doubt as to who had just landed.
After the pictures of the plane's serial number were released more evidence surfaced to prove that it was in fact Michael who had arrived at the local airport. He and a couple of companions were shown getting on large SUVs that presumably took them to their Cabo home for the weekend.
Jordan is by no means making his first trip to the region. He's an avid golfer, and that passion keeps him coming back to Cabo. It was actually in Los Cabos where one of the most epic sports pictures of all time was taken. Jordan was pictured alongside Michael Phelps, NFL quarterback Russell Wilson, PGA Tour pro Jordan Speith, and other sport greats in the same frame.