Last Updated
Famous magician and illusionist Criss Angel is reportedly visiting Los Cabos this week with his wife and children and friends, and he has been seen in local restaurants and beaches. Sightings of the star first surfaced today via social networks, particularly Instagram, when well-known restaurant Cabo Wabo published a photo of the magician, who is originally from New York.
Criss Angel is most famous for his sell-out show, Criss Angel Believe in Las Vegas which generated $150 million in tourist revenue for the city, as well as his shows Criss Angel Mindfreak and most recently, Mindfreak Live!
Cabo Wabo, located in the port of Cabo San Lucas, is consistently popular with celebrity visitors to the region.
In the caption the restaurant commented, "Criss Angel was hanging out in Cabo Wabo last night. He tried to make the Cantina disappear, but after 32 years it's still there and rockin'. But Jorge (one of the partners of Cabo Wabo) has not been seen since!" Criss is pictured with Cantine partner Jorge in the Instagram photo.
The illusionist is no stranger to visiting Los Cabos, having previously visited the area for business and pleasure – in 2013 he flew into Los Cabos to film several episodes of his much-loved reality TV series, Mindfreak.
He is known to frequent many bars, restaurants and tourist attractions in the area and enjoys it as a holiday destination.
Criss himself also shared photos to social media, including Instagram and Twitter, of his time in Los Cabos, showing photos of himself accompanied by his wife and children at dinner with friends and enjoying some of the nearby beaches.
The popular magician is also the ex-boyfriend of Belinda Peregrin, a famous Mexican actress and singer, whom he dated in 2016. The couple reportedly enjoyed many holidays together, including in Los Cabos, before they had a very public breakup.
Criss Angel is far from the only celebrity to enjoy a holiday or two in Los Cabos, with famous faces including model Haley Kalil, Britney Spears and Jeremy Renner all visiting in recent months.
Britney Spears appeared to be enjoying a personal holiday with her fiancé this month, Sam Asghari and friends where they went jet-skiing. Meanwhile, Jeremy Renner was in the area filming and doing charity work with the locals in San Jose del Cabo.
The region of Los Cabos has also become an unlikely destination for luxury travellers, with many of the flights landing at the airport being private jets and hotel prices rising exponentially.
Los Cabos officials regularly comment that they appreciate and encourage celebrity visitors to the area, as they are aware that high-profile celebrities boost the tourism industry and attract visitors from around the world.
In this regard, the government is continuously building new hotels and resorts to accommodate the increasing number of foreign visitors to Los Cabos – more than 800,000 in the first quarter of 2022 alone.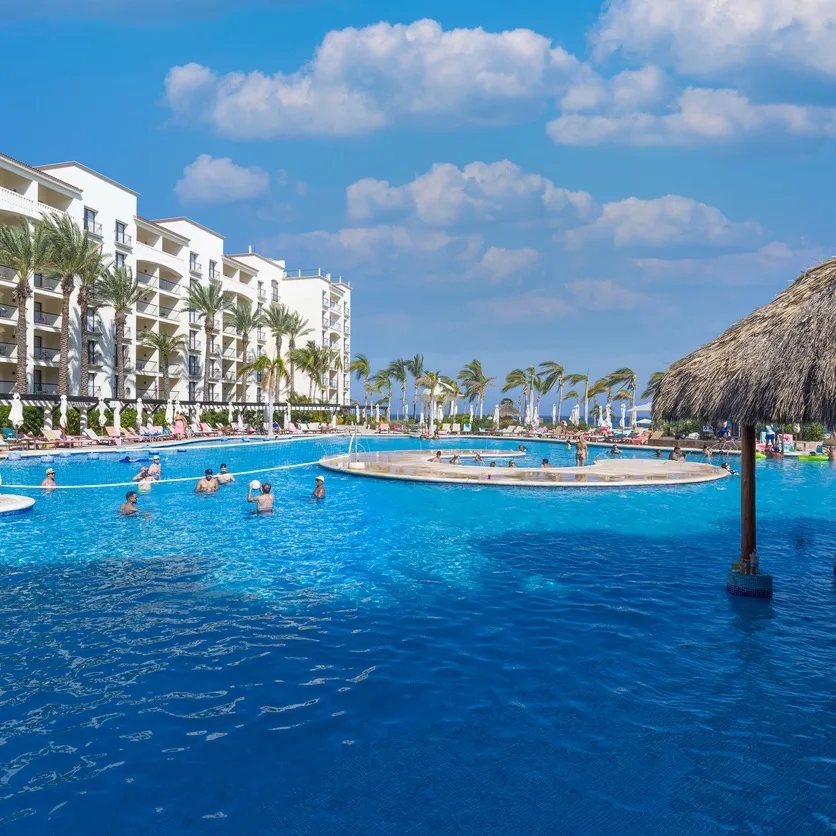 The area is unsurprisingly popular with famous faces not only due to its stunning coastline, whose beaches have been voted the cleanest in Mexico, and its close proximity to the US, but also its clear waters where visitors can see migrating whales and other sea life on boat tours.
The region is set to welcome an extra 8,000 tourists this year having introduced a new flight route between Los Cabos and Madrid, with hopes to expand its reach to other European hubs.