Los Cabos authorities responsible for cleaning beaches are urging tourists to stop littering so much. With the increase in the number of visitors arriving to the main Cabo beaches the amount of trash that has ended up on these beaches has increased considerably. According to local authorities the beaches that are most affected by this situation are those where camping is allowed. The beaches of Cueva de Leon, Punta Arena, and Cabo Pulmo beach are three of the most popular campground beaches; they've seen a steady increase in the amount of garbage that is regularly cleared from the sand.
Beach Cleaning Crews Are Working Around The Clock To Keep These Areas Clean
The local coordinator of Zofemat, the federal agency responsible for the well being of beaches in Mexico, Jorge Alonso Meza Nuñez addressed this issue and recognized that his crew has had to work 12 hour days to keep beaches clean. In fact, many tourists who visited Cabo recently may not have even noticed that the beaches were extra dirty because beach cleaning crews have been willing to work more hours to keep the coastline clean. Jorge Alonso Meza Nuñez had this to say about his organization's workload,
"The truth is more people are coming to the beaches, as the heat rises more people want to head out to the beach. This has brought forth a heavier workload for us. Our workload is heavy to begin with, but with this situation things are getting worse. A while back we were able to collect all of the trash on beaches with one or two trips around the area, now we have to make up to five trips around the beach to make sure it's clean. Our team is putting their best foot forward working twelve hour days from 6 to 6, my colleagues show up to work everyday with a great attitude."
Camping On Cabo Beaches Being Blamed As The Main Reason Why They Are Left Dirty
As his clean up crews continue to clear garbage from beaches Meza Nuñez wants to make it clear to tourists and locals that this is quickly becoming a serious issue. Particularly with the ever growing presence of glass bottles that are ending up on local beaches. Most of these are beer bottles that are consumed by people camping or sunbathing on the beach that are then not properly disposed of.
Meza Nuñez took the opportunity to make a plea to tourists and locals so that they can take better care of the local beaches. Really all that is being asked of these beach goers is that they clean up after themselves. For the Zofemat coordinator it's of the utmost importance that Cabo beaches remain clean as they are a big reason why more tourists are choosing to vacation in the Mexican Pacific.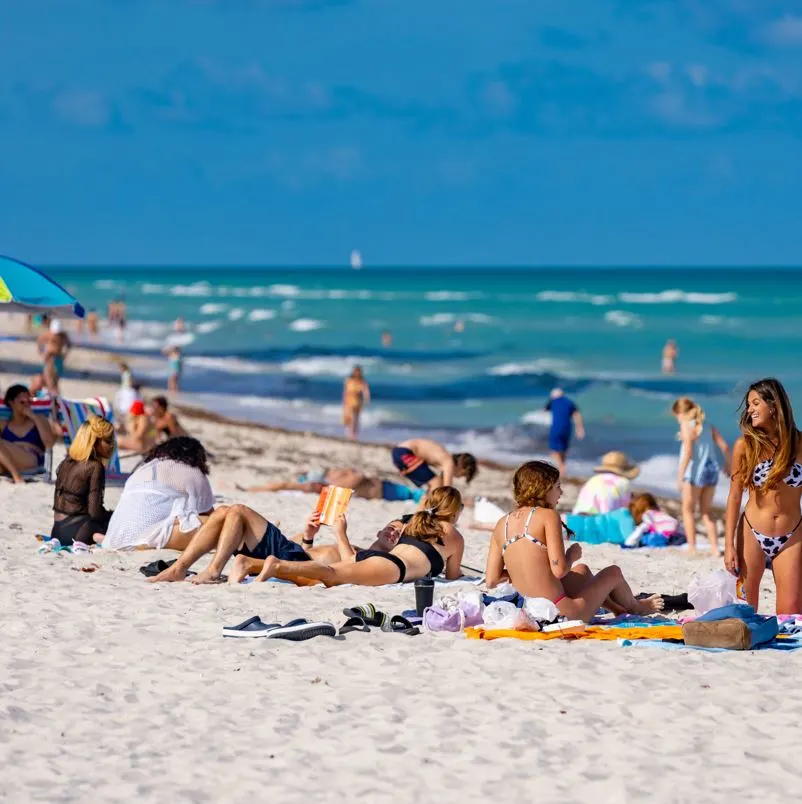 Particularly since other Mexican beach cities especially in the Caribbean are having a real tough time dealing with the foul smelling seaweed known as sargassum. On the Pacific coast the beaches are not being harmed by natural causes, it's instead man made garbage that is causing the issue. Meza Nuñez pleaded with the public saying,
"This is an unfortunate issue that we are dealing with in the "Ribera area", mainly because this is an area primarily used for camping. We want to take this opportunity to call on people to try and avoid these actions (littering). We truly have to take care of our beaches. They are the image of the region, and we want to ensure people remember that we are a first class destination."
He would go on to say that the amount of glass bottles that had been collected over the last few days had been absurd. Also, the build of camp fires in the area left behind considerable amounts of debris that had to be removed by beach cleaning crews. Authorities are looking for better cooperation from both locals and tourists that visit the region.