Last Updated
One of the most important and busiest times for Los Cabos is Holy Week. The week of Easter generally sees a surge of locals and tourists, both national and international celebrating. Where does everybody gather during this week? The beach.

Beaches are always a popular destination point for visitors, but this week sees more families visiting and staying longer. So what should you know about these beaches? This article will discuss some of the most popular beaches, what they're known for, and who you'll usually find there.
Coromuel Beach
Coromuel is one of the more popular beaches for families. The sea is shallow in this area, ideal for families with young kids that want to swim. There is also adequate parking, a place where you can buy snacks, and a pier for families to hang out and relax. This beach will generally find more tourists here enjoying the day.
Playa El Pulguero
El Pulguero is one of the better beaches for campers and families. This beach is made up of many stones, so if pristine soft sand is what you're looking for, this beach may not be for you. Again this is perfect for nature lovers and camping families. It is located next to El Tecolote beach.
El Tecolote Beach
El Tecolote is a beach also paired with Balandra beach, where you'll find a mix of locals and tourists. If you decide to travel to El Tecolote, plan ahead because this is one of the first beaches to fill with travelers. This beach has grown in popularity in the last decade to become one of the premier camping beaches in Baja California Sur. Part of the popularity of this beach is the Dunes. However, you should only look at them and not attempt to climb them since they are a protected area.
El Tesoro Beach
El Tesoro is another beach that is popular with families. Here you will find more locals enjoying this getaway than tourists. This beach is named because the particular color of reflection off the water during sunset. These colors make it look like there is a treasure at the bottom.
The water is exceptionally shallow here, so if you have small kids, it is an ideal place to spend some time. Do note that you have to pay a small entrance fee to access this beach, and the money is used for upkeep and keeping the beach clean.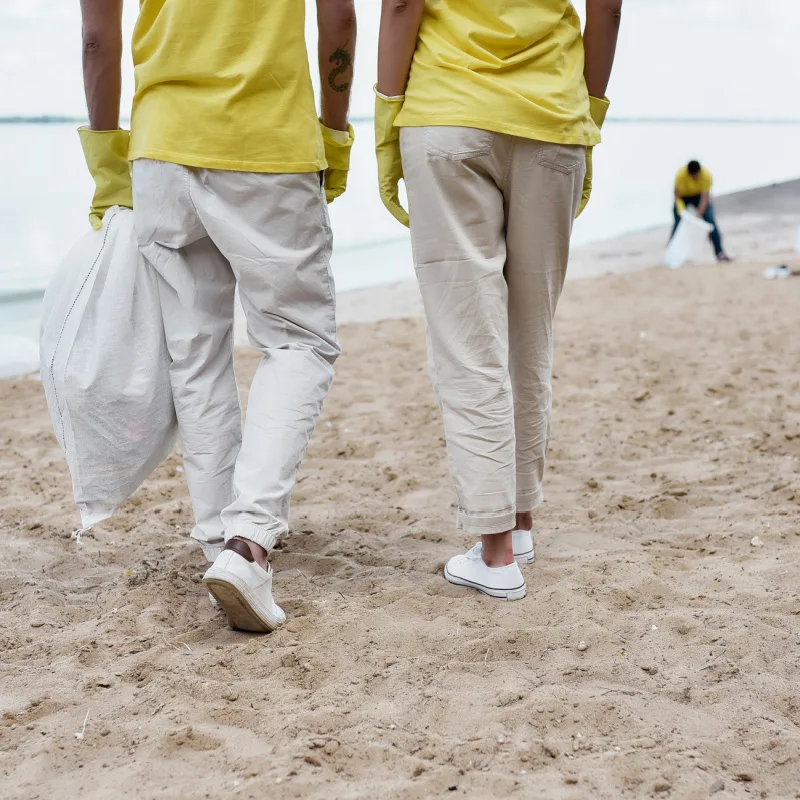 El Caimancito
El Caimancito is a trendy beach, particularly during Holy Week, and it is ideal for swimmers, families, and tourists alike. The beach closes at 7 pm, so consider if you're heading there later in the day.
What else should you know?
While all these beaches are a great option and let you explore, the beaches on resorts are an option. Almost all resorts have clean oceanfront beaches in Cabo, but none are fully private by law in Mexico, and all beaches need to be accessible by locals.

Holy Week has already started as it takes place from Sunday, April 10th through April 16th. The busiest days at the beaches are generally Thursday through Saturday during Holy Week.