Spider-Man himself Tom Holland is the newest Hollywod A-lister to be spotted enjoying the Cabo beaches. Holland and his brother were caught by photographers as they went paddle boarding out onto the Cabo San Lucas bay. The brothers were also spotted on a Cabo beach enjoying the sun. The British actor presumably arrived in Los Cabos just days after he finished filming one of the two upcoming series that he is set to be featured in. He is set to star in Apple TV's, "The Crowded Room", and another series titled Beneath A Scarlet Sky.
A Family Affair
It was exclusively a Holland family vacation, at least it seems that way. We say this to point out that, at this point Tom's long time girlfriend and Spider-Man co-star Zendaya is potentially not in the Mexican Pacific. If she is currently vacationing in Los Cabos she's much better at hiding from photographers than Tom and his brother.
As previously mentioned the two went out paddle boarding out towards the Cabo bay. Tom was either hoping he wouldn't get recognized or really concerned about not getting sunburned. He did not remove his white long sleeve shirt, hat and shades throughout his paddle boarding journey. His brother was much less careful with the Cabo Sun, as he paddled on without a shirt. The two shared a couple of smiles throughout their journey particularly after Tom realized that they had been spotted by the paparazzi.
As is typically the case with celebrity sightings in Cabo the particular resort that the Holland's may be staying at has remained private. This is mainly done in order to ensure that Hollywood A-listers don't get harassed by locals and tourists during their Cabo vacation. It's probably one of the main reasons why so many celebrities continue to come to Cabo year after year.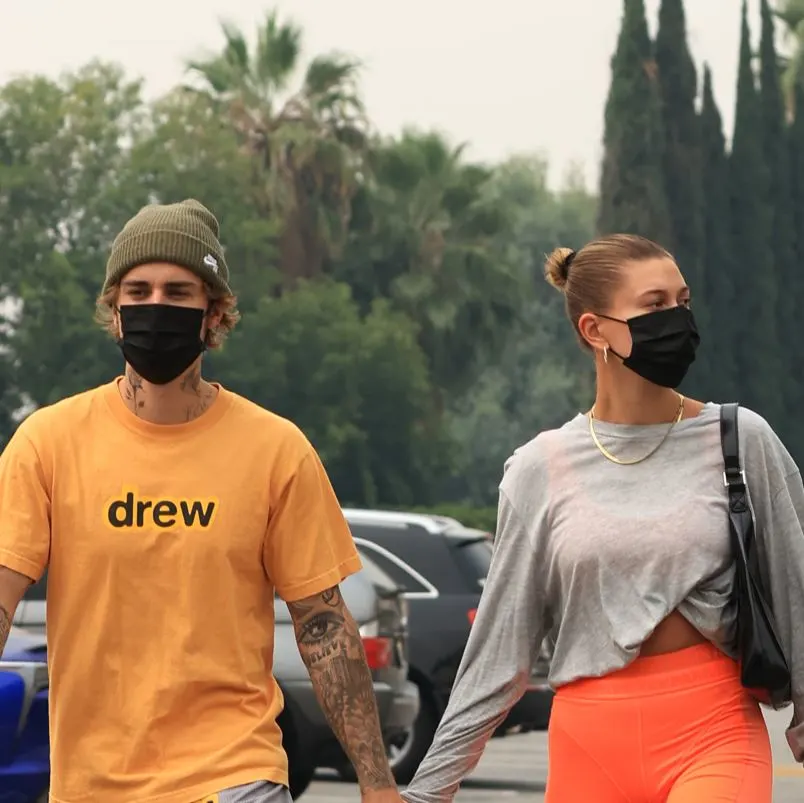 Where Is Zendaya?
Whenever there is a Tom Holland citing fans immediately want to know if Zendaya is with him. Again if she is currently in the Mexican Pacific she is likely a lot better at hiding from the cameras than Tom. It may actually be likely that Zendaya continues to roll with the Holland's. It was only a week ago that she and Tom were spotted grabbing a bite to eat in NYC. At the time Tom's brother Harry, the same one who's paddling shirtless next to Tom in Cabo, was the third wheel/chaperone for the couple on their NYC outing.
Zendaya is keeping busy as both a model and an actress. In June she was featured on the cover of Vogue magazine's Italy edition. Her show Euphoria keeps racking up accolades. She's nominated for 3 Emmys at the moment, which means that she and Tom may have to walk through at least a couple of red carpets this award season. A quick Cabo trip may not have been a bad idea to gear up for that end of the year push.
Will Tom's Acting Hiatus Mean More Cabo Trips?
As far as we know the current Cabo vacation that Tom and Harry Holland are on is the first time that the Spider-Man actor visits the Mexican Pacific. Tom recently revealed that he plans to take a hiatus from acting after 7 years of non stop work. Could that mean that sightings of Tom in Cabo will become more frequent?
For the fans that are worried about not seeing Tom Holland on the big screen anymore, the good news is that's not something that will happen any time soon. The actor still has the two previously mentioned series that he'll star in. Also, he's set to star in a movie based on the popular video game Uncharted, as well take the lead role in a Fred Astaire biopic that is set to be released in 2024. Even if he's not actively "working" for a while he's still set to show up in plenty of upcoming productions.