Last week, as we reported on security protocols, and COVID protocols in the Cabo San Lucas area for Spring Break, there seemed to be a major weakness in the strategy. The issue is that restaurants, and beach clubs have to follow strict COVID protocols. These protocols don't apply to public beaches though. This has resulted in public beaches being completely packed, with no sign of social distancing or mask wearing in sight. Since restaurants can be only be filled to 80% capacity, this has also left many tourists with no choice but to head to public beaches.
According to locals, spring breakers are leaving their hotels to party around noon. This means that by about 2p.m. all of the restaurants, bars, and beach clubs are full. The rest of the spring break crowd with not a lot of options left heads over to local public beaches. At least at the beginning of this spring break season it seems that local authorities responsible for holding up COVID protocols and overall safety in public beaches were unprepared or unwilling to apply protocols in these spots.
Authorities Were Present & No Major Disturbances Have Been Reported
At this point it's important to point out that it's not that no police have been present at the beaches in the start of the Spring Break season. The main issue, though, that some locals, and tourists are reporting is the lack of COVID protocols on public property.
Last year local police would set up COVID check points in main access roads to these public beaches on the streets of El Pescador and Acuario. These checkpoints have not been set in motion in the first few days of Spring Break. Which, mostly explains why no masks, or social distancing seems to be in place on public beaches.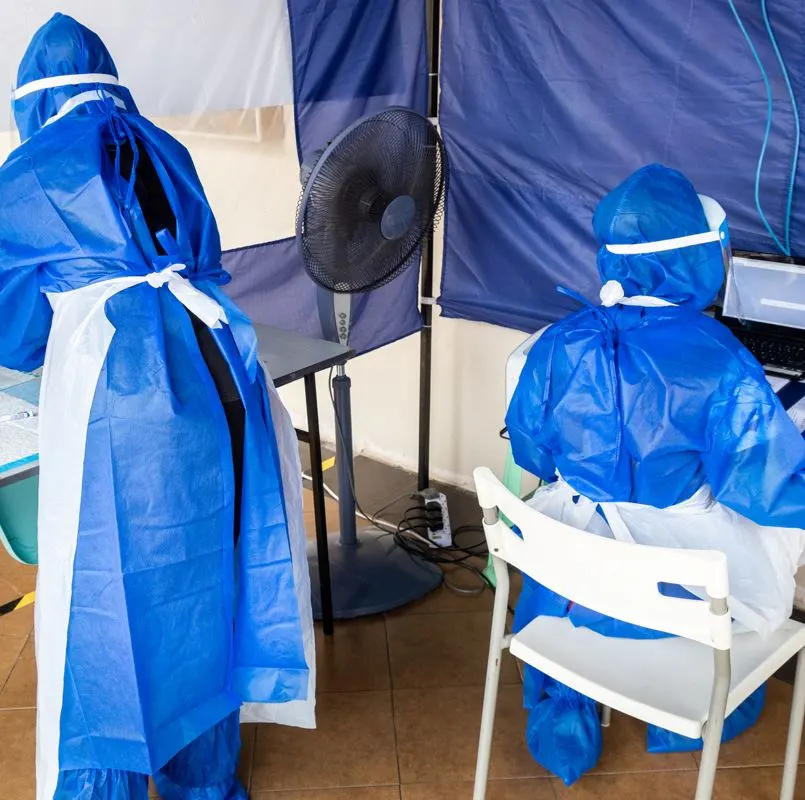 Even though no real COVID protocols are in place at these public beaches they don't seem to be a spot that tourists want to hang out all night in. Actually local authorities mentioned that by around 5 p.m. the flock of tourists began seeking refuge in other spots around the region. It's really about a 3 to 4-hour window when these public beaches are packed. On top of the fact that no COVID protocols are in place street vendors are having a field day as well. With no real restrictions being placed on them by the authorities guarding the beach.
Making Reservations Is Potentially The Only Way Not To End Up On The Public Beach
Some disgruntled tourists commented that they ended up on the public beach, not by choice, but by default. As mentioned before most of the bars, and beach clubs in the area fill up by 2p.m. The issue is that there's little to no room at some major hot spots near Cabo San Lucas beaches for walk in customers. This has lead folks to lead a pilgrimage across the beach to try and find a private bar where they can hang out. Many of them end up not finding spots to go to. In reality there's not much that can be done. Many of the beach clubs for example have reservations that were made months in advance through vacation packages.
Even if you show up at a bar at 12 p.m. just as people seem to be getting ready to leave their hotels getting a table without a reservation can be a real problem. There is that extra 20% capacity that bars are being asked to leave vacant. That extra 20% could be the key to solving the problem.
At this point though, it doesn't seem that local authorities are looking to expand the permitted capacity of spots where alcohol is sold. Ironically restaurants, and bars run the risk of getting closed down if they don't abide by local guidelines. While the beaches are overflowing with tourists. Without virtually any type of restriction on their activity.