Last Updated
Airbnb has announced that Los Cabos is one of the top rated destinations in Mexico for vacation rentals, in a newly released round-up for 2022.
In order to quantify this, Airbnb looked at the best rated rentals for the upcoming holidays season and ordered them based on the number of top-rated homes within each area. The rentals with the highest ratings were known to have consistently made guests feel comfortable, have homely properties and been friendly and helpful during previous stays.
Airbnb not only considered the number of five-star ratings, but also historic feedback and comments from previous guests to assess which were the best.
The top ten Mexican destinations were found to be:
1. El Pescadero, Baja California Sur
2. Los Mochis, Sinaloa
3. Todos Santos, Baja California Sur
4. Cabo San Lucas, Baja California Sur
5. San Jose del Cabo, Baja California Sur
6. San Miguel de Cozumel, Quintana Roo
7. Loreto, Baja California Sur
8. Puerto Peñasco, Sonora
9. El Makuli, Quintana Roo
10. Chihuahua, Chihuahua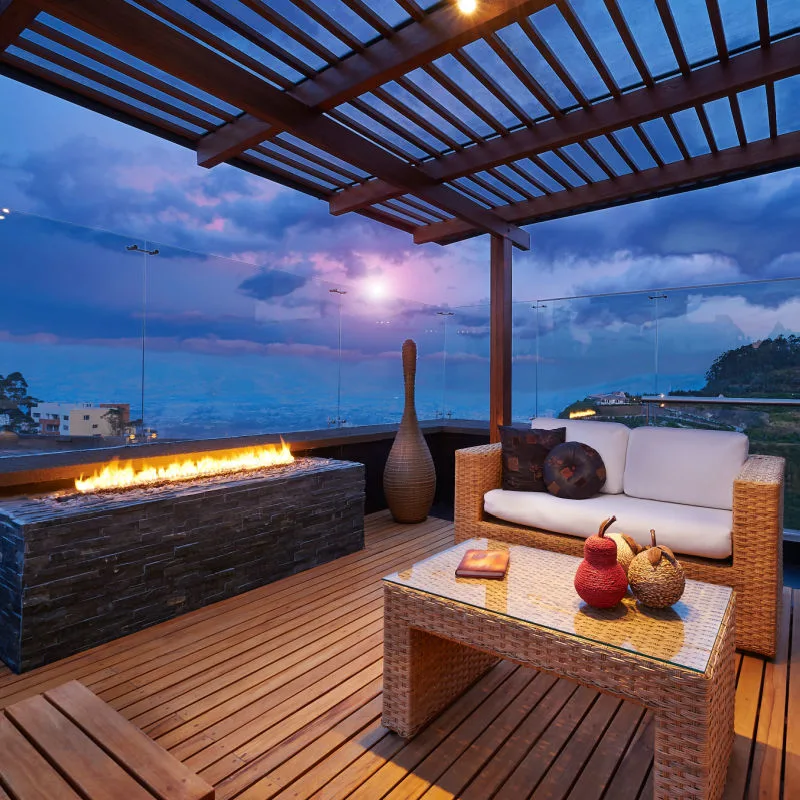 Based on the list, Baja California Sur takes up five out of ten of the top-rated places, with Cabo San Lucas and San Jose del Cabo also featuring, which are already known to be extremely popular with visitors.
Airbnb also released a similar list, although Los Cabos wasn't featured this year, of the best places in Mexico to stay for a longer period of time. However, Ensenada in Baja California Sur came fourth in this ranking.
This is not the first accolade Los Cabos has received for AirBnBs in the area. Last month Architectural Digest announced that Casa Cielo Pedregal located in Cabo San Lucas, was one of the top AirBnBs in the world.
Cabo San Lucas alone is home to over 6,000 vacation rental properties, and over 20,000 hotel rooms. Many of the rental properties are exclusive luxury homes with high end amenities and amazing views.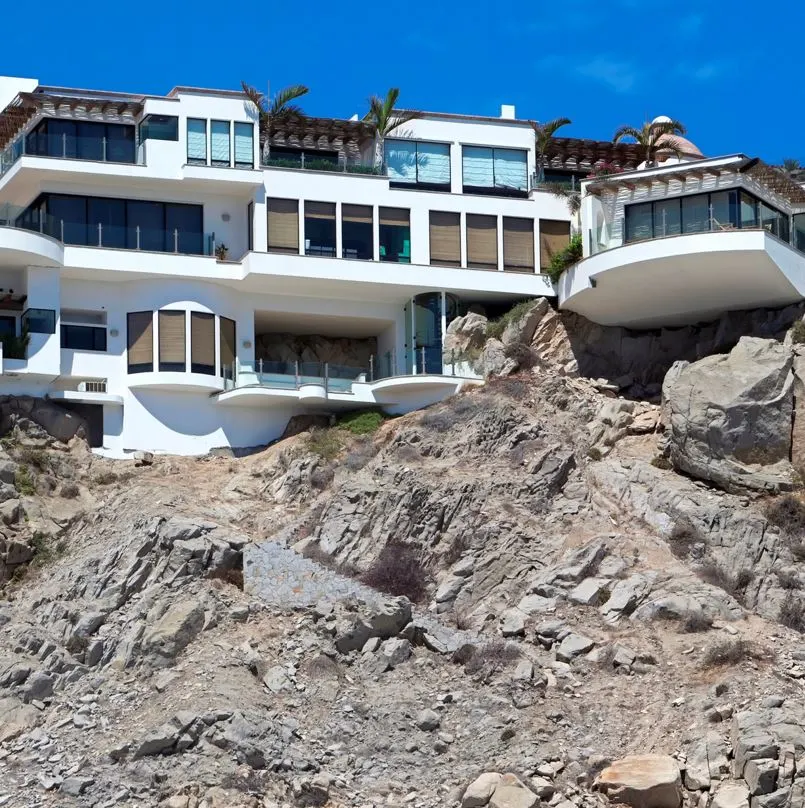 The average price for renting a luxury vacation property here averages $2,600 per night, and Los Cabos is quickly seeing a rise in luxury tourism.
The increase in vacation rentals is unsurprising given the record-breaking tourist numbers Los Cabos has seen this year, not to mention the growing number of Americans who are choosing to buy rental property in the area.
In the first half of 2022, Los Cabos saw more than 2 million visitors, however, it is thought this will top 7 million by the end of the year. This increase has led to a growing demand for all tourist focused amenities such as accommodation, shops and tours.
As mentioned, this is leading to the authorities focusing no moving away from mass tourism and into the luxury tourism market.
They are encouraging the construction of new high-end hotels, such as a Four Seasons opening in 2023, and welcoming more and more celebrity visitors to the region, including most recently Shakira and Tom Holland.
Celebrities visiting Los Cabos occasionally stay in hotels but often choose to be put up in luxury vacation rentals which has led to more demand. Recently a beautiful property formerly belonging to Chad Smith, the Red Hot Chili Pepper's drummer, was listed on Airbnb which has its own chef and a private beach.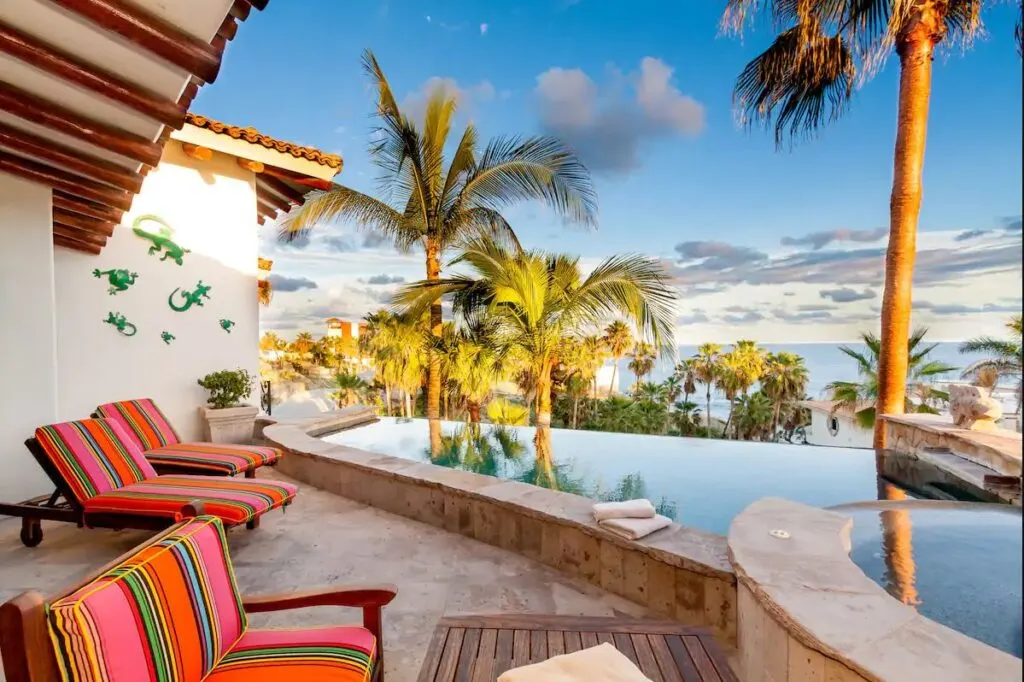 The sheer numbers of tourist are also leading to more demand for AirBnBs due to many of the hotels in Los Cabos reaching full capacity. This summer hotels in the area remained at around 97% occupancy and although new hotels are under construction, it is not quick enough to meet the constant influx of visitors.
One respite from these issues it that a large portion of tourists who visit Los Cabos arrive on cruise ships, and only spend the day on the land, which alleviates some pressure on accommodation providers.