Last Updated
Over the past few weeks a combination of hurricanes, tropical storms, and just overall bad weather in general have plagued Los Cabos. The passing of hurricane, Kay, and tropical storm Javier back to back in the last couple of weeks has forced clean up crews in Los Cabos to work tirelessly to keep Cabo beaches clean. Unfortunately it seems that bad weather will continue to be a constant in the southern tip of the Baja California peninsula for at least another week.
Tropical storm Madeline is the new meteorological phenomenon that is set to threaten the Cabo region. This new storm has essentially formed on the heels of the last tropical storm, Lester, which threatened Cabo shores last week. Thankfully Lester did not become a hurricane, but its presence in the region did bring rain, and caused flooding in certain parts of the Cabo region.
Madeline is expected to be closest to Los Cabos on Tuesday, and Wednesday this week. The current projections indicate that it is not expected to reach Los Cabos as a tropical storm, but instead as a post tropical cyclone. Other cities along the Mexican Pacific coast line may experience more severe weather conditions as Madeline spends this Sunday night, and Monday closest to the coasts of Jalisco as a tropical storm.
How Tropical Storm Madeline Is Already Affecting Los Cabos
As of Sunday night Madeleine was located around 300 miles southeast of Los Cabos. Local authorities are not taking any chances with the storm. At 4pm on Sunday port authorities at the Cabo San Lucas marina announced that the port would be closed until further notice. Only vessels that have in essence special permission from local authorities are going to be allowed out of the docks.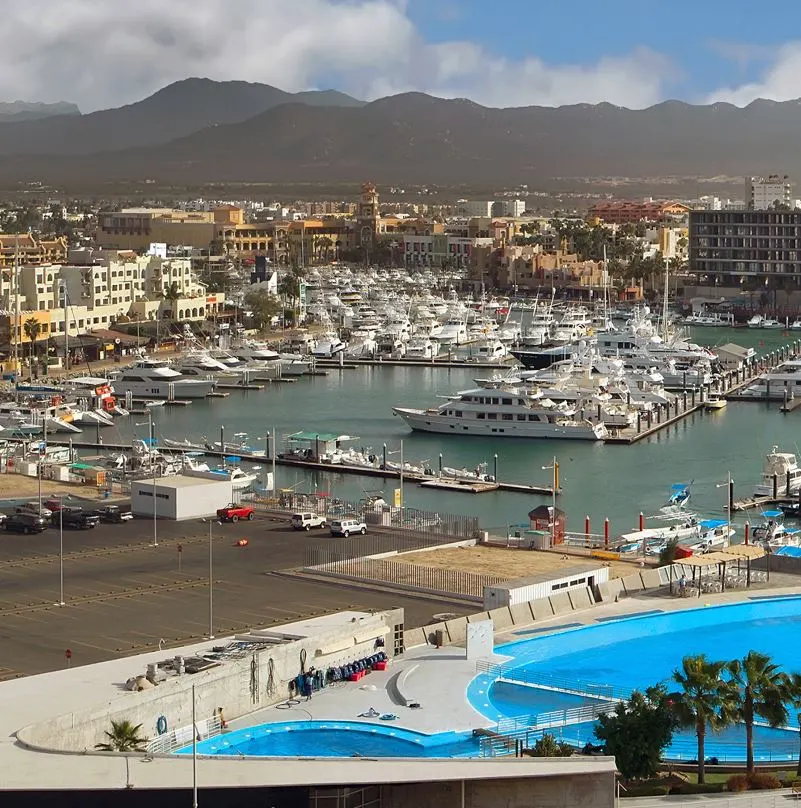 Other than the closure of the port most Cabo facilities will operate as usual. For example schools are set to operate normally even as Madeline approaches. This was not the case with hurricane Kay, all schools within the Cabo region were closed down for a few days. Apart from ensuring that students, and their parents didn't put themselves at risk trying to get to school during the storm, schools closed down because many of them served as temporary shelters for people who had to be evacuated during the hurricane.
The fact that schools are set to operate normally may suggest that local authorities are not necessarily contemplating setting up temporary shelters for tropical storm Madeline. As of today the Los Cabos International Airport is also expected to operate as it normally does. In fact, during both hurricane Kay, and tropical storm Javier only a rather low number of flights were canceled. With this new storm the airport is expected to continue operating as close to normal as possible.
Rain Is Potentially Going To Remain A Constant In Los Cabos
Rain is expected to fall over Los Cabos on Monday and Tuesday. The temperature is set to remain in the low 80s throughout these two days despite the imminent rain. As the week continues the rain is expected to subside, and the temperature could see a slight uptick reaching the mid 80s heading into next weekend.
Currently, as we've mentioned tropical storm Madeline is not expected to hit Los Cabos directly. The storm is projected to move up the Mexican Pacific coast line in the coming days, but it is expected to follow a trajectory that will see it turn back towards the Pacific Ocean instead of making land at any Mexican beach city. As it moves up the coastline it is also expected to lose strength. By the time it reaches its closest point to the Los Cabos bay it may very well be in the form of a tropical depression, and not a tropical storm.