Last Updated
Aero, a company that provides semi private jet flights has begun offering their premium services flights now out of LAX airport. The company already offered flights from the Van Nuys Airport in the LA area to the main Los Cabos international airport. These new LAX flights promise to provide a complete luxury experience, something that their Van Nuys flights potentially fell a bit short on.
We say this because the LAX flights are going to start with passengers arriving at Signature Aviation's private terminal at LAX. This allows passengers headed to Cabo to avoid the hectic LAX lines that can be a common occurrence when taking a commercial flight out of LA's main hub. Aero claims passengers only need to arrive 30 minutes before a flight. Also, these new flights are going to be landing at the private Cabo San Lucas airport. This is a much smaller facility than the one located in San Jose del Cabo where all of the commercial flights, and Aero's Van Nuys flight lands.
The facility in Cabo San Lucas allows guests to cut their commute from the airport to the resort almost in half if they are staying at a Cabo San Lucas hotel. Guests of the Nobu, the Hard Rock Hotel or other nearby resorts in Cabo San Lucas would only have to take a 30-minute trip up to the private Cabo San Lucas airport. Instead of a long journey that could take north of an hour to the main facility in San Jose del Cabo.
When The Service Is Set To Begin
Flights from LAX to Cabo San Lucas are set to begin operating on November 17th. From there they will take a break until the 23rd of the same month. Since the November 23rd flight passengers can expect an Aero service to be available either everyday or every other day until the end of the year, and into 2023. The company is currently offering flights even on Christmas Eve, and Christmas day directly to Cabo.
Cost of these flights from LAX to Cabo San Lucas vary drastically. The aforementioned November 23 flight is offered at 1600 per person for the one way trip. Prices go from 1600 all the way up to 2500 depending on the day, and perhaps the type of aircraft that will take passengers to or from Cabo San Lucas on any given day.
Although you can book a seat on outgoing and returning flights on the same bill to set up your round trip, each flight is charged as a one way trip. For example if you board the November 23 flight that costs 1600 per seat, you'd have to return to LAX on December 15th to be able to get the same rate. If not you'll be paying up to 900 dollars more for your return flight.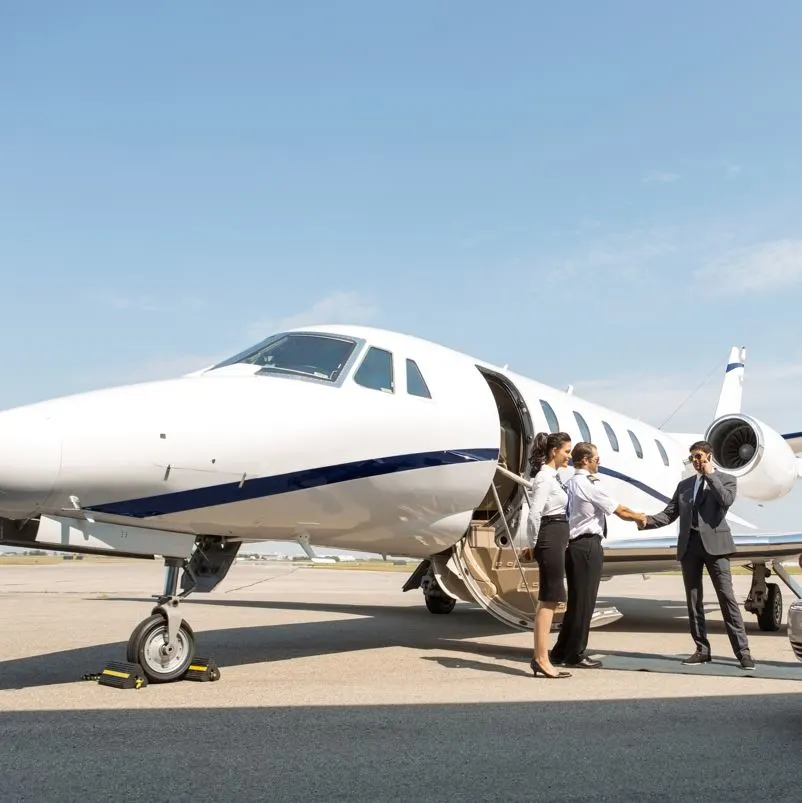 What Type of Planes Does Aero Fly?
One of the reasons why flights can be offered at such different prices is because Aero operates two types of airplanes, with one being more luxurious than the other. The first plane that they operate is a ERJ135 jet that seats 16 people. All of the seats are first class quality accommodations, with added 43 inch legroom. This is not like flying in an American Eagle plane or the smaller plane options that commercial brands offer.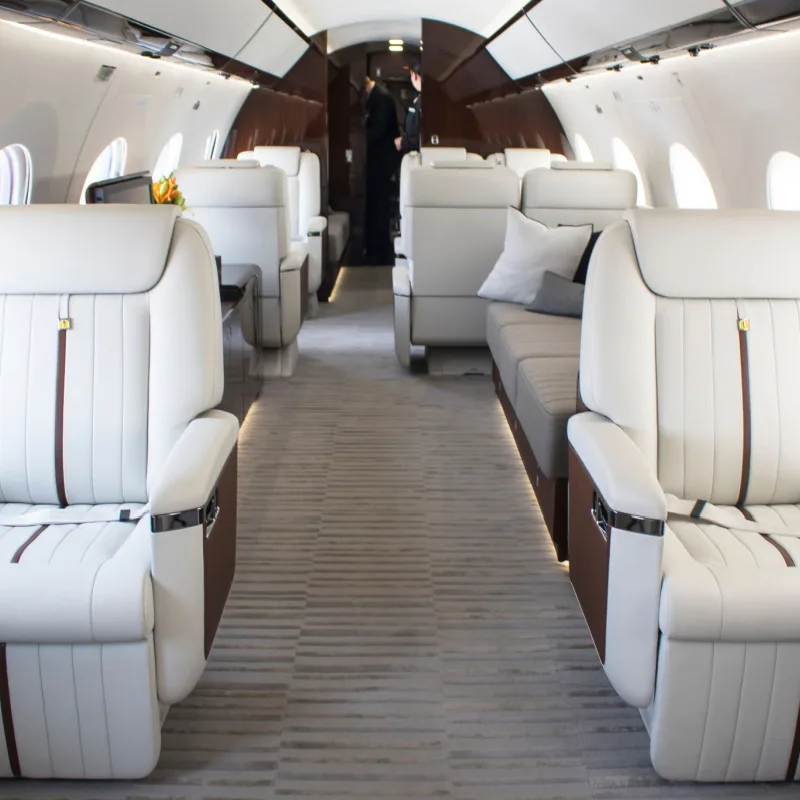 The other jet that Aero fly is a Legacy 600 jet. These planes are fitted with a seating configuration that many people would better associate with a private jet. With two large first class seats at the front of the cabin. Followed by 4 seats that are facing each other, and have a table area that can be put in the middle. Then there are 3 seats that are connected almost like a couch at the back of the plane. With 2 other seats right across, that face each other. Bringing the grand total of seats on that plane to 13. This may very well be the reason why we see such a lofty price difference between some of the flights.