Last Updated
Los Cabos is preparing for the arrival of cruise ships in October, the beginning of the region's high season, with 34 cruises set to make port stops throughout the month.
Port authorities estimate that between now and the end of 2022, approximately 123 cruise ships will travel via the port of Cabo San Lucas.
The popularity of Los Cabos as a cruise destination has also encouraged more tourists to book longer, follow-up holidays in the area to fully experience the hotels, restaurants, and local attractions.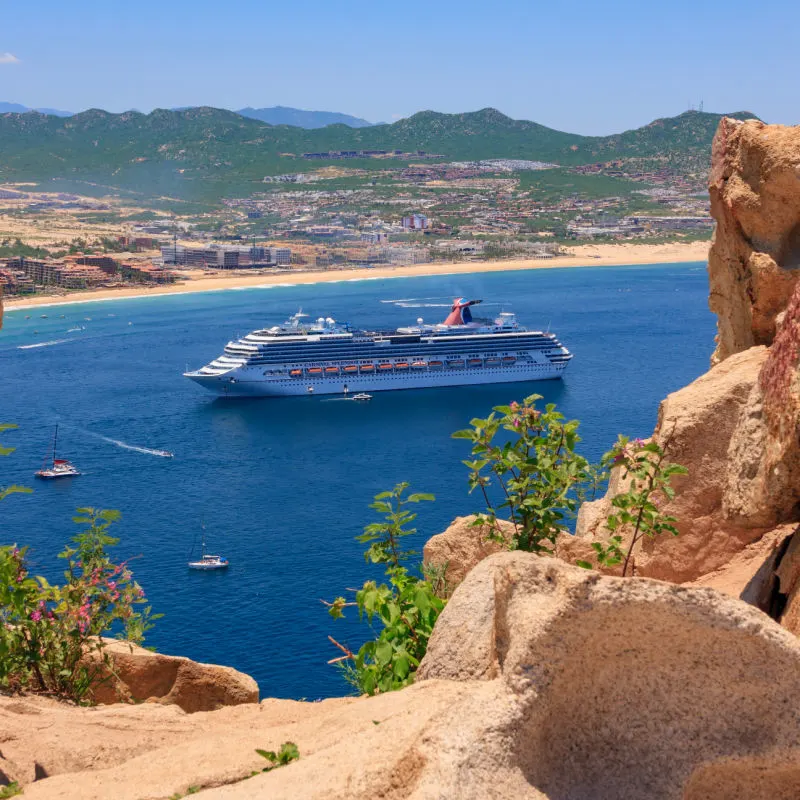 The authorities have said that during the month of October, there are currently planned to be 34 cruise ships subject to last-minute changes.
Over the course of the month, there will not only be seven days that will see double cruise ship arrivals but on October 4th and 26th, it is expected that there will be triple cruise ship arrivals.
They also have accurate predictions for December, when 45 cruises are currently scheduled to stop in the area, meaning there will be extremely high tourist numbers and cruise activity across the final three months of the year.
Each one of these ships usually carries between 3,000 to 4,000 passengers, meaning in any given month, there could be up to 135,000 passengers in Cabo San Lucas.
The main cruise lines that will arrive in the area include famous names such as Royal Princess, Celebrity Solstice, Norwegian, Discovery, Disney Wonder, and multiple Carnival ships.
Cruise passengers are an increasingly large contributor to the economy of Los Cabos. When disembarking, whether for a day trip or overnight, visitors spend money on souvenirs and in restaurants. They also enjoy water sports and sea safaris, horse-riding, hiking, and visiting the beach.
Each passenger from visiting cruise ships can spend between $100-$200 per day, and sometimes more if they take part in more expensive activities. For the month of October, this equates to over $13 million being contributed to the Los Cabos economy.
Los Cabos has become the most expensive destination in Mexico for travelers, with visitors spending an average of $2,500 for a week's holiday, compared to around $1,500 in other parts of Mexico.
These rising costs also impact cruise passengers, who are spending more on port stops due to the rise of luxury excursions and restaurants. Visitors can take part in private boat trips and dine at high-end restaurants in the area, such as Nobu.
Some of the most popular things to do on a port stop in Los Cabos also include whale-watching cruises, visiting beaches such as El Medano and Playa Amor, or taking a day trip to the local town of San Jose del Cabo.
Although Los Cabos is focusing on defining itself as a luxury destination and beginning to move away from mass tourism, cruise ship passengers are a vital contributor to their economy, and the number of arrivals is only set to increase.
In June, authorities estimated that at least 700 cruise ships would visit Los Cabos between then and the end of 2023. If this number is accurate, it would mean over two million passengers visiting from cruises alone, spending approximately $200 million over the next year.
Cruises to Los Cabos are likely to become even more popular over the next year as demand increases for holidays in the area, leading to record-high occupancy rates and an average nightly rate of more than $400.
This is likely to price many people out of visiting Los Cabos on a longer holiday, or there may not be accommodation available, leading to increased interest in cruises that make port in Los Cabos.