Last Updated
Celebrity Cruises, a cruise line company based out of Miami recently announced that two of its main ships will be making trips to Cabo San Lucas. One of those ships was destined to cover routes in Asia this year, but will no longer be operating those routes. The company cited "uncertainty" in the region as their reason to remove those routes from their operating calendar.
The Celebrity Solstice, a cruise liner with a capacity of 2800 passengers, is making the trip back from Asia to Los Angeles. It will join the Celebrity Eclipse as the ships that will offer trips through the Mexican pacific including Cabo stops in some of its voyages that will start in the port of Los Angeles.
The Celebrity Eclipse is one of the veterans of the Celebrity cruise ship line making its first voyage in 2010. In spite of this it's still a modern vessel with plenty of amenities including multiple on board restaurants, and nightly shows. These are held in the theater located on the bow of the ship on the third of 15 decks. This ship can host up to 2850 passengers per voyage. Just a head's up restaurant access may be limited by the type of ticket that you purchase to go on board the Eclipse.
Spend The Fall & Winter Months In Cabo
It's important to point out that not all of the routes that celebrity ships are going to be taking in voyages to the Mexican pacific are going to include a Cabo San Lucas stop. In fact, the cruise company is not currently scheduled to embark on a voyage that will include a Cabo stop in the peak summer months. It'll be until late September with potentially chillier waters, when the Celebrity Solstice will make its first Cabo stop of the season.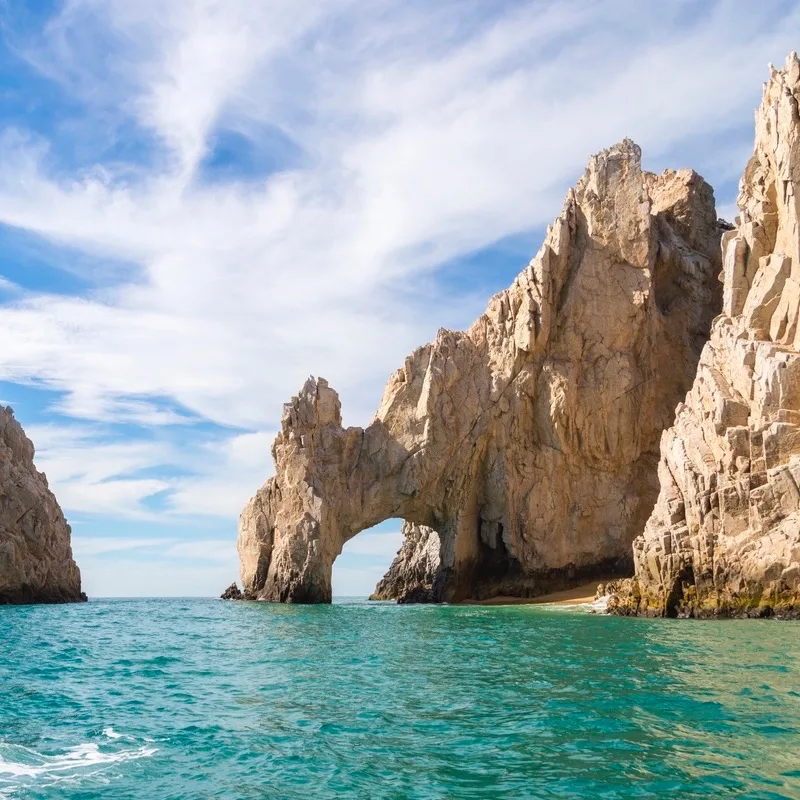 From there though both Celebrity Eclipse, and Celebrity Solstice are scheduled to make more or less regular trips to Cabo shores. The shortest voyage that will take these ships to Cabo is a 5 day trip that will begin at the port of Los Angeles. From there the ship is set to sail directly to Cabo San Lucas in a journey that is set to take virtually an entire day.
Passengers will then be allowed to disembark in Cabo beaches and spend the day there. The short trip concludes with a stint at the San Diego port after making another day's long journey back to the California coast.
If you're looking for a much more extensive trip that will also include a Cabo stop, going on cruise all the way out to the coasts of Chile may be your best bet. That trip is meant to be a 16 day voyage that will make Mexican stops in Cabo San Lucas, and Huatulco, to then make multiple stops in South and Central America. Costa Rica, Ecuador, and 3 stops in Peru are included in that itinerary that features making a final stop in Valparaiso Chile. The original voyage is meant to be a one trip.
COVID Guidelines On Board : What You Need To Know
Celebrity Cruise ships has announced that they plan to keep their current COVID-19 protocols in place at least throughout the end of May. The cruise ship company requires that passengers present a negative COVID-19 test that has been administered to the passenger at most 2 days before boarding the ship. This requirement applies to all passengers including children 2 and up.
Your access to a celebrity cruise ship or any cruise ship for that matter does not guarantee that you are going to be allowed to go on land at any of the ships' destinations. Each country could have its own travel requirements, both when it comes to the COVID guidelines that are in place, as well as, just general immigration laws. Make sure to check both COVID and immigration requirements at every stop. Otherwise, you may be forced to remain on board the ship throughout the entirety of the trip.