Last Updated
Architectural Design just put out a list of 9 must-see pools across the globe that merge "nature and design." Their list of 9 features 2 pools located in Los Cabos, both found in award-winning luxury resorts. To make it onto the list, AD searched for pools that fuse well with the world around them, blending in with their natural environment to create a serene setting perfect for relaxing.
The first pool listed is found at Waldorf Astoria, found in Pedregal – an upscale, hill-ridden area featuring 360° views of the sea. There are a total of 4 pools to choose from within the resort, one created especially for children. Among the other 3, one was mentioned by AD, praised for its proximity to the ocean. The infinity pool spans out into the sand, featuring panoramic views of the water, where the Sea of Cortez meets the Pacific Ocean, complete with a mountain-range backdrop. Sunset is a must-see while relaxing in the pool, enjoying the sound of the waves and feel of the salty ocean air while sipping one of many signature cocktails.
Waldorf Astoria was listed as one of the best resorts in Mexico and was recognized by Forbes for their terrace, specifically when it came to outdoor dining. Guests can stay, dine, relax, and swim anywhere within the 24-acre property, using a private tunnel that separates the resort from all the other buzzling activity within the nearby tourist corridor.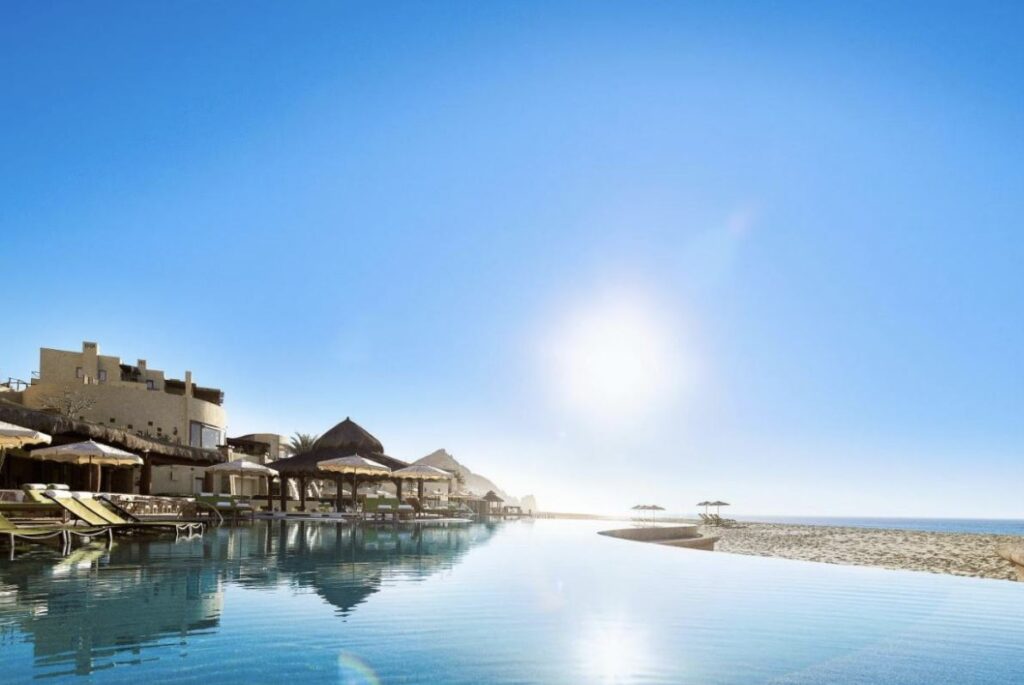 Guests interested in staying at Waldorf Astoria can choose from 115 rooms, all featuring ocean views. Each guest is gifted a bottle of Clase Azul Reposado tequila and has butler services at their disposal any time day or night. Options for personal plunge pools are available with some rooms, which look out into the ocean from the terrace for an unforgettable experience.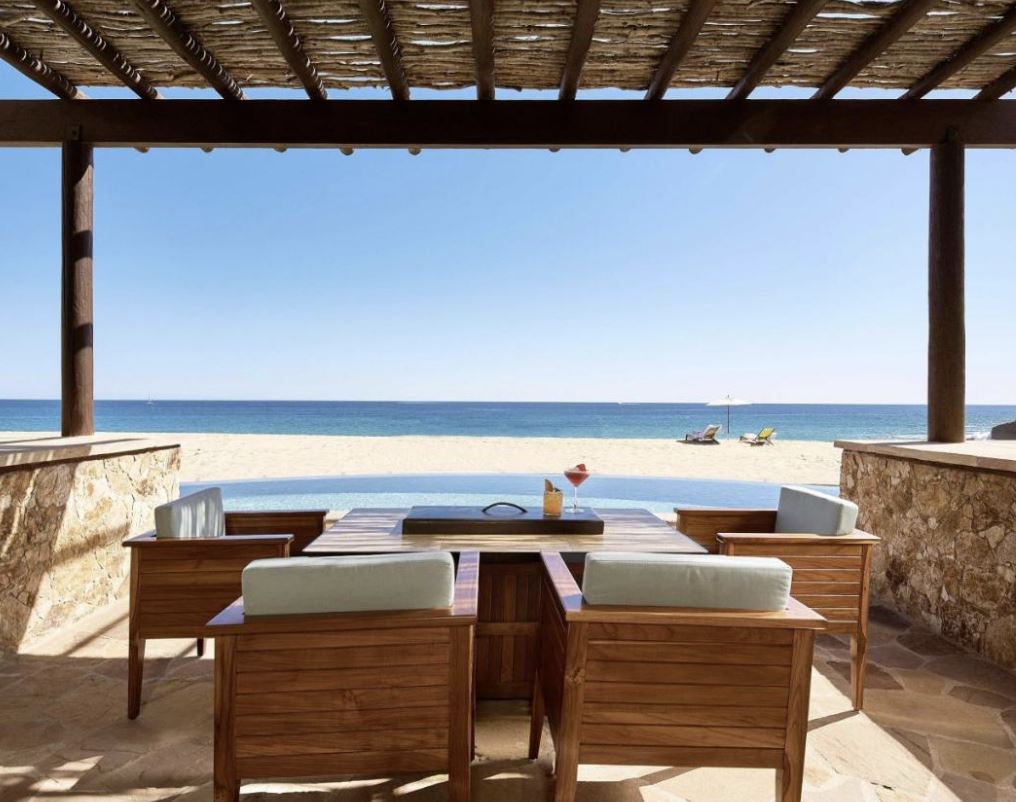 The second Los Cabos pool listed on AD's list of must-visit pools is found at Viceroy – home to a total of 5 pools sprinkled throughout, one sitting atop the roof. From family friendly to adult only pools, guests can take their pick, though the beachfront infinity pool is the one that steals the show. Guests can take their pick at pools that overlook the ocean or choose smaller, oval-shaped pools tucked within for a more private experience. The area is surrounded by cushioned, reclining seats that offer ocean views complete with food and drink services that last as long as guests are in attendance.
Viceroy has a number of bars and restaurants on-site, one which offers fresh-cooked meals by pro chefs served in a private cabana overlooking the clashing waves of the sea. Nidito Beach + Poolside Bar is a big hit among visitors along with the Cielomar Rooftop dining/nightlife experience.
Guests interested in booking a stay at Viceroy in Los Cabos can choose from rooms with fully furnished balconies with full views of the ocean or go with a simpler setup with partial views. All rooms have rainfall showers, plush robes for each guest, and Alexa systems for accessibility to electronics and lighting. Viceroy's Aromaria Experiences offer turndown services with their signature scents: Salty Sea Fig and Beyond the Roses.
Those looking to visit Los Cabos soon can take their pick from one of many luxury resorts, though there are only two with pools worthy of AD's list of top 9 most stunning pools in the world. Due to increasing popularity of travel within Los Cabos, it's recommended to book fast if planning travel, looking for travel deals on both existing and up and coming resorts in one of the world's hottest travel destinations for 2022-23.