Last Updated
Los Cabos is a vibrant, fun, and unique destination with incredible weather year-round. Cabo is also home to famous beach clubs known for their cool atmosphere on the most spectacular beach facing the landmark Arch of Land's End. They usually have a resident DJ who sets the tone, in addition to delicious food and all the amenities. Here's a list of the top 5 Beach Clubs in Los Cabos for 2022.
Omnia Dayclub
Located in San Jose del Cabo, overlooking the Sea of Cortez, Omnia Day Club is part of the Vidanta Los Cabos resort. This beach club has a main pool with many VIP areas and VIP villas. It has beautiful private infinity pools, private cabanas, and chaise lounges, all with high-end luxury amenities. Omnia offers a DJ every day of the week, and on the weekends, it's common to have an internationally known DJ; no wonder it's the party destination for Cabo. If you're looking for relaxation and a place that will become your party headquarters for your vacation, then Omnia is the best option for you.
For more information: Omnia Dayclub.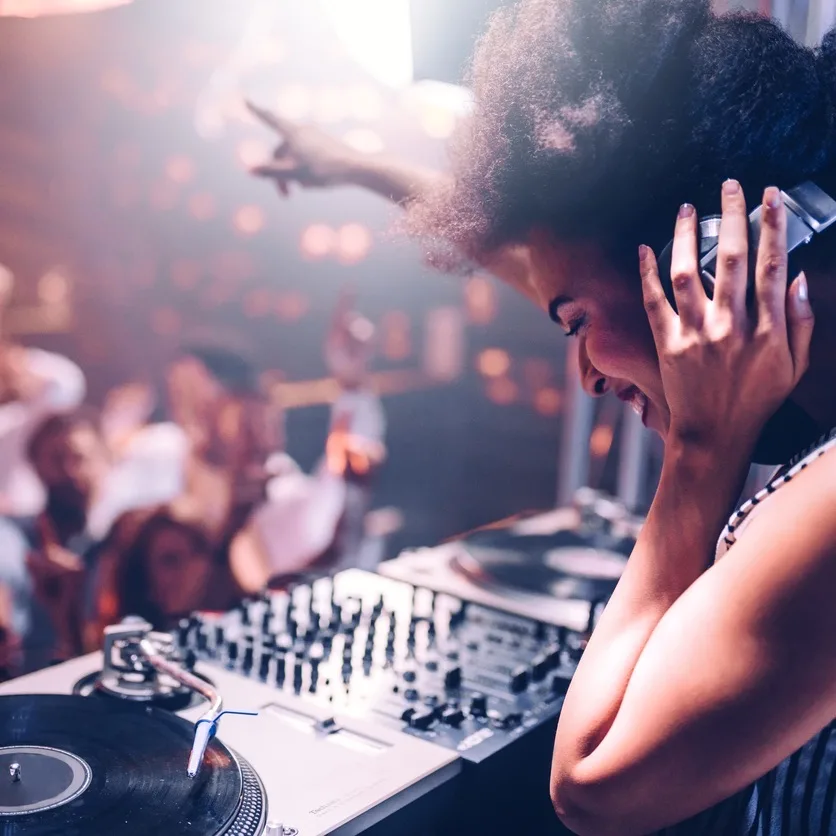 Sur Beach House
Located in Bahia Hotel, this beachfront property has the most phenomenal view of the iconic Arch and in one of the most swimmable beaches in Cabo. Designed like an actual beach house, where they serve delicious seafood, and clients rave about the warmth and high-quality service from the staff. Without a doubt, SUR is an excellent spot to enjoy great live music and DJs. Enjoy your favorite cocktail, chilled bottle of wine, or beer bucket, all in a vibrant atmosphere. The club's amenities include a full-service restaurant and bar, water sports activity center, valet parking, beach butler, outdoor showers, beach umbrellas, and towels.
For more information: Sur Beach House.
Breathless Cabo San Lucas – Adults Only
If you're craving some adult time, this chic and sophisticated resort offers an amazing beach club. Located in Medano beach and with a stunning view of the Marina, this top-rated beach club has world-class facilities with the most gorgeous pools. Indulge in delicious international cuisine with the best service from their friendly staff. Enjoy unlimited entertainment, including foam parties, live shows, and DJs in one of Cabo's most upscale resorts. If you're into non-stop action throughout the day by a massive party pool where a DJ will play music to keep the hip vibe, then Breathless is for you.
For more information: Breathless Cabo San Lucas – Adults Only.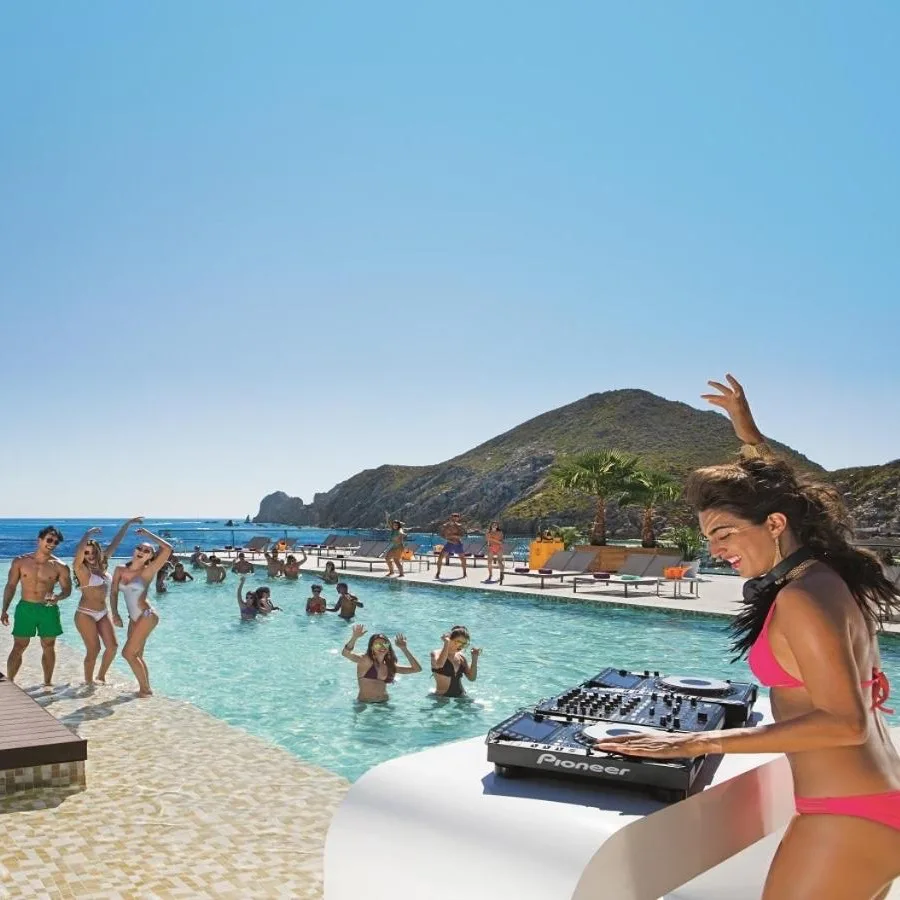 Taboo Beach Club
Taboo is located inside the 5-star ME Cabo resort, right in front of Medano Beach. From the moment you walk in, you are greeted with the breathtaking ocean view of this amazing beach club. Here you'll find a sophisticated atmosphere, Mediterranean gastronomy, and refreshing mixology, where you're guaranteed a memorable day on the beach. Choose from beach sunbeds, panoramic decks, cabanas, or any of their lounges, all with high-level amenities. From a romantic couple's getaway to a birthday bash, Taboo will cater, so you'll have a fantastic experience. If you want a beach party with style, Taboo is the perfect option in Cabo.
For more information: Taboo Beach Club.
Corazon Cabo
Corazon is one of the largest beach clubs in Cabo, located right on beautiful Medan beach. A local favorite for its exquisite creative Sushi, it also offers delicious cuisine made with Baja's fresh ingredients. Corazon has a great atmosphere that is both chill and full of energy. Services include private cabanas, a resident DJ, a full-service bar, and beach and water activities in the waters of the Sea of Cortez. If you're looking for a great beach club to spend the day with amazing food and the traditional favorites, Corazon will light your heart.
For more information: Corazon Cabo Beach Club.
What you Need to Know Before Visiting
Always visit their website to check if they are open for business and hours of operation.
Book your reservation ahead of time to make sure you'll be able to visit on your travel dates or to look for plan b.
Even if you're staying at the same resort where the beach club is located, check if you require reservations, especially during high season.