Last Updated
The growing tourism market in Los Cabos continues to grow. An announcement that several luxury hotels will be built in the next couple years in Los Cabos is welcome news for the hospitality sector and tourists.
Details of the new developments
In the next two years Los Cabos is expecting nine new luxury hotels/resorts to be built in the area. According to Lilzi Orcí Fregoso, executive president of the Hotel Association of Los Cabos, these new developments will bring 2,000 new rooms to the area.
This development will give the luxury market in Los Cabos, which has already grown 20% in the past two years, additional options. Some of these new luxury hotels are St Regis, Four Seasons, and Park Hyatt to name a few. These three hotels alone are investing over $100 million each into Los Cabos. Fregoso stated, "These properties, such as the St. Regis, are important to consolidate the luxury market in Los Cabos."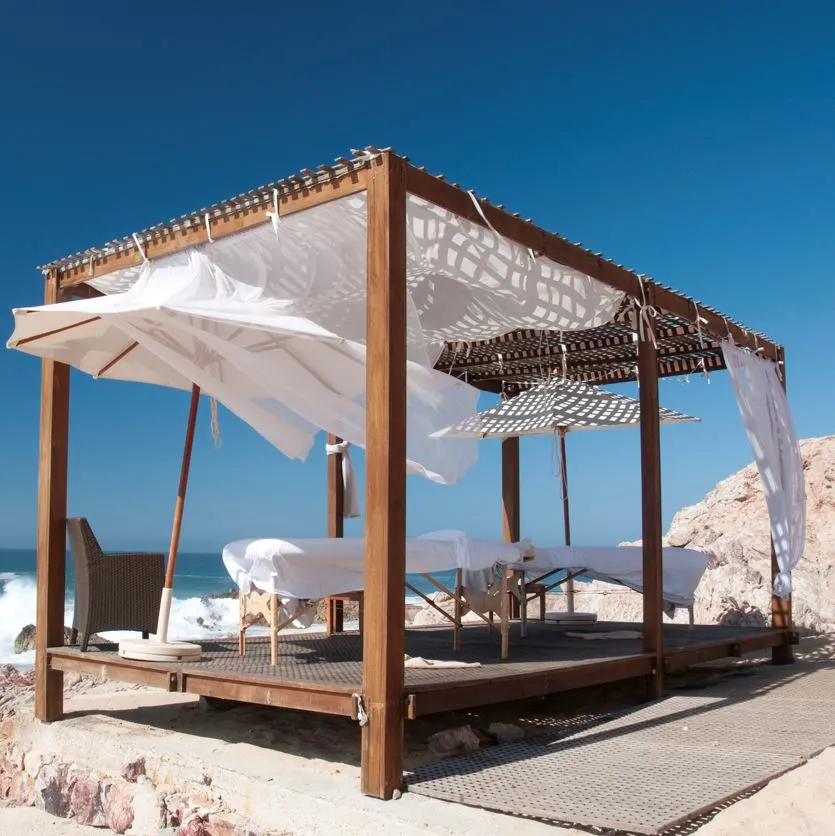 Specific area Los Cabos has targeted
Los Cabos has rapidly been developing into the go to tourist destination in all of Mexico. Over the last several years Los Cabos has suffered through the pandemic like any other tourist city. However, while it's been hit hard, it hasn't suffered as heavily as other areas.
Part of the reason for Los Cabos aggressive expansion was the pandemic and health alert put into place. Tourists want to be able to vacation in an area where they feel safe and can avoid overcrowding. Los Cabos is helping to fill that niche with smaller luxury resorts. This has helped the area's purchasing power.
Mauricio Salicrup, a representative of Los Cabos for the National Tourism Business Council, brought up the difference of other locations. "On the other peninsula, they are interested in volume, and practically all the hotels you find in Cancun are all inclusive. The issue of security is important for a destination, especially for American tourism."
Since the later stages of the pandemic, Los Cabos has started to thrive again with more visitors, and maybe as importantly, new tourist developments. Mauricio Salicrup discussed how they are seeing significant growth in Mexico.
"The Mexican Chamber of the National Construction Industry of Tourism Infrastructure announced we have 521 tourism projects in development in Mexico. Of these projects, Los Cabos is leading the way with the most important investment projects."
Presently Los Cabos has not experienced any cancellations of these projects and does not anticipate any in the future. Even though the area has had tough economic times due to Covid, these important tourist developments should help spur growth in the coming years.
Positive development for tourist options
The news of numerous luxury resorts being built in Los Cabos is a win for the city and tourists alike. The substantial growth of the Los Cabos area shows no sign of winding down. This news brings more options to tourists visiting, which may help control rising hotel prices in the area. At the very least, this news will give future tourists more options for their favorite luxury accomodations when visiting the area.
Although the development news is overwhelmingly positive, it does not come without its drawbacks. Part of the reason Los Cabos has become popular is because of its smaller size and limited crowds.
As it inevitably grows bigger, especially on the tourism stage, keeping that smaller feel could be a challenge.

Traffic flow is already a major issue in Los Cabos. With these developments and the population growth of the area, it looks like it may continue to be a challenge in the future. While these challenges need to be addressed, this news still reaffirms the area's growing popularity and economic boom is here to stay.