Last Updated
The U.S. state department issued a travel advisory on Friday, August 12th due to the events that took place in Tijuana, and the nearby beach town of Ensenada as well as Mexicali. Tecate, and Rosarito two of the other main tourist destinations in Baja California Norte were also directly referenced, in the travel advisory. The travel advisory does not warn tourists who are traveling to Los Cabos. Thankfully for Los Cabos locals, and tourists the region has been spared in the wave of violent incidents that has swept quite a few states across the Mexican mainland.
The Incidents That Prompted The US To Issue This Document
On Friday, August 12th at least 10 vehicles were set on fire, and used to block roads in Tijuana, Ensenada, and Mexicali. This incident mimicked what had taken place earlier in the week in other Mexican cities like Guadalajara, Celaya, and Irapuato. In the case of Tijuana it was reported that armed robbers removed people from their vehicles to then use them to create roadblocks.
After blocking the roads the vehicles were set on fire causing widespread panic amongst the population. So far authorities in Baja California Norte claim that at least 17 people have been arrested in connection to these incidents.
Why Travel To Los Cabos Was Not Discouraged In The Most Recent Travel Advisory Document
Although Tijuana, and Los Cabos are both located in the Baja California peninsula the distance between both Pacific beach cities is certainly significant. A road trip from Tijuana down to the Los Cabos region takes about 22 hours to complete, and will see travelers cover over 1000 miles of road on the journey. Travelers who decide to go on this journey will usually take more than a full day to reach the Cabo region at least.
The 22 hours contemplate a non-stop road trip to the south end of the Baja peninsula. What can throw plenty of tourists off is the fact that both cities are located within "Baja California". However, Baja California Norte, where Tijuana is located, is actually a completely different Mexican state than Baja California Sur where Los Cabos is.
Speaking of a road trip from Tijuana or even San Diego down to the Los Cabos region that can be a great experience for travelers who like to hit the road. However, the US State department is currently discouraging tourists from making such a trip as it would involve passing through some of the cities that have unfortunately been hit by the recent wave of violent incidents. As previously stated, these roadblocks with burning vehicles that have occurred over the last week in multiple Mexican cities have not taken place in or near Los Cabos. That's why the region remains absent from the travel advisory reports.
The US State Department Advises US Citizens To Take These Actions If They Are In A City That Is Deemed Unsafe
In the document that was released by the US State Department on Friday it was revealed that employees particularly of the US Consulate in Tijuana were advised to "shelter in place" until further notice. Travelers, and US citizens living abroad are also advised to avoid the area altogether if possible. If not, the next best thing is to seek secure shelter, and notify friends and family of your whereabouts.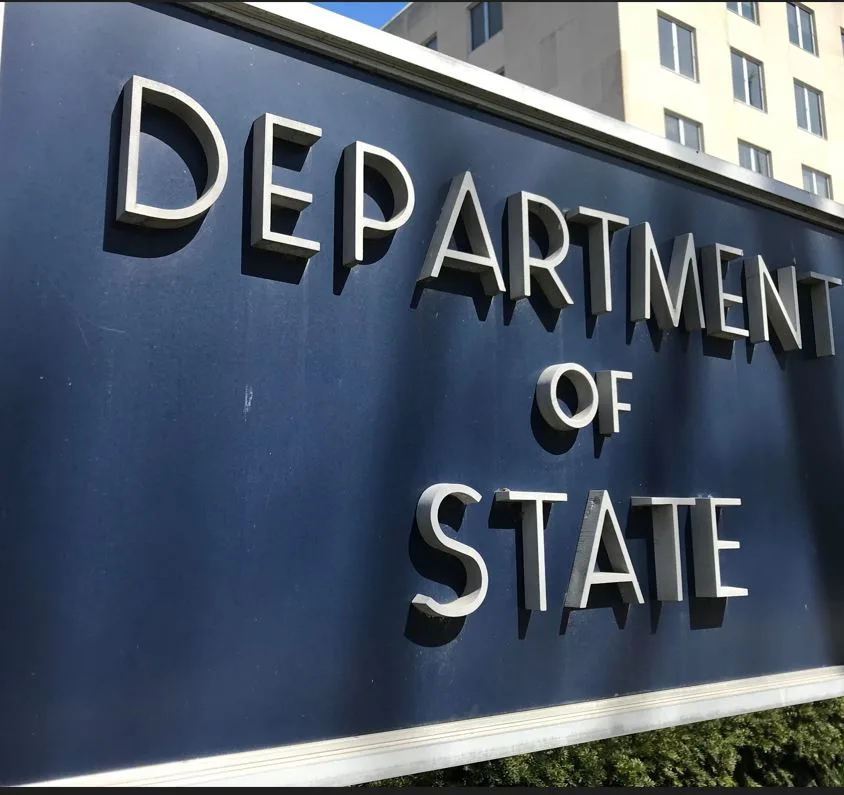 Also, US citizens are encouraged to monitor local media, particularly to have a sense of where the main points of conflict within these cities are. US citizens can contact the US embassy at the following numbers if they are in need of assistance, when calling from Mexico dial: (55) 8526 2561. When calling from the United States call: 1-844-528-6611.