Last Updated
Los Cabos made Golf Digest's list of Best Golf Resorts in Mexico 4 times this year, one of which included the #1 spot. This year's list focused on both the course type and the destination, looking at the most popular travel destinations in the world.
Topping off the list of this year's best resorts was Cabo Del Sol, featuring a design by Jack Nicklaus which he described as "the best golf property I've ever seen." The course features 36 holes spread out along the Sea of Cortez. Embedded within a desert landscape, golfers will have a mix of challenging shots with some of the most beautiful backdrops. Guests can choose to stay on the property in one of several luxury villas and resorts with a long list of amenities.
Grand Solmar at Rancho San Lucas also took a spot on the list, known for its mix of sandy hills, thick cactus forest, and ocean views. Designers made sure to manipulate the landscape as little as possible, leaving behind a naturally beautiful, wild course with three different ecosystems. One unique part of the course has golfers attempting to make shots from dunes, which is always a challenge. Guests staying at Solmar Group Hotels have access to the course as well as accommodation that's both luxurious and isolated.
Los Cabos' third recognized golf resort went to One&Only Palmilla, a luxury resort that dates back to 1956. Its $90 million expansion and luxe upgrade in 2004 put it back on the map, earning it the title of one of Los Cabos' best resorts year after year. The course is not only fun to play but offer golfers a mix of mountain and sea. The mountains that make up part of the course splay out into the Sea of Cortez, creating a beautiful contrast between golden sand and turquoise water. Golfers will have 18 holes to play from and can throw in an extra nine that come with a 600-foot elevation change.
The final Los Cabos golf resort to make Golf Digest's list of Best Golf Resorts in Mexico is Quivira Golf Club, another one of Jack Nicklaus' six Los Cabos designs. While not an actual resort, guests staying at Pueblo Bonito Los Cabos Resort & Spa can enjoy the course and exquisite dining. Like many other Nicklaus designs, the course maintains its natural curves and slopes. Dunes mix and mingle with desert sands and cactus eventually spilling over into the sea. The mountains block the ocean breeze to give golfers the perfect conditions to make a great shot while taking the atmosphere in.
Over the last few years, the Los Cabos area has exploded, gaining a reputation as a winter oasis for much of North America. While most of the US is cold, Los Cabos has average temperatures of 75°F and warm waters, some of which are perfect for taking a dip. A number of luxe resorts and unique activities are available, making Los Cabos a great option for families and couples alike.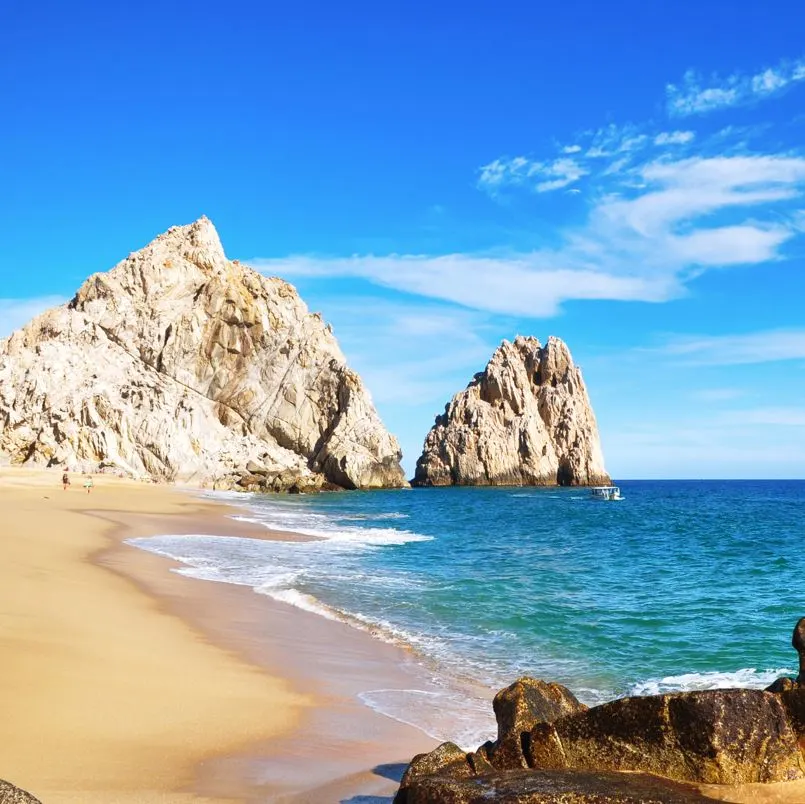 All of the golf resorts listed in Golf Digest's 2022 list of Best Golf Resorts in Mexico are available for booking from December through most of June. Some do not take reservations during slower seasons, as the chances of rain and rougher weather increase.
Due to the ongoing popularity of Los Cabos, golfers looking to see what Los Cabos has to offer when it comes to golf may need to book a spot early. Resorts are booking up fast and interest in golfing in some of the world's best spots are back up and running post-pandemic.