Last Updated
Los Cabos is quickly becoming one of the hottest vacation spots, renowned for its sea-meets-desert landscape. Those who are making it down to the beachy oasis for the first time can do so at any time of the year, though some seasons are better than others. Recently, Lonely Planet released a season-by-season guide to Los Cabos, ranking high season as the best time to plan travel.
High season runs from December to April in Los Cabos. For 5 straight months, travelers can expect clear, sunny skies with temperatures between 77°F and 80°F. That means lots of time on the beach and plenty of opportunities to catch sunsets on rooftop bars or dance the night away in one of many popular beachside nightclubs. While many conditions are close to perfect, high season is not for everyone, especially those looking to get away from the crowd.
Waiting to make travel plans until right after high season, visitors can get the best of both worlds. May and June slow down substantially, bringing about unbeatable deals on stays. Temperatures are still the same, though they may climb just a bit once June hits. According to Lonely Planet, "…prices come down, and the frenzied, vivacious holiday vibe gives way to one that's almost sleepy." For those looking for a chance to escape from the fast pace of their day-to-day, "shoulder season" is one of the best.
The smallest crowds are found in Los Cabos from July to September. Temperatures climb to their highest point during this time, with daily highs coming in at 90°F and above. As with most destinations, low season means that travelers will find the best deals, including lower nightly rates and upgrades within some of Los Cabos' best luxury resorts. The one downside to travel during slower months is that restaurants, bars, and other facilities will likely have limited schedules, some shutting down and taking a break before busy times begin again.
While travel to Los Cabos is an option year-round, some months are better than others. Lonely Planet wrapped up their breakdown with a look at events happening each month, providing more insight for travelers of all kinds. Some of the most notable include:
February
At this time, the weather is near perfect. Not too hot, not too cold, which is why some of Los Cabos' most famous events kick off. The most notable in February is the Todos Santos Art Festival and the Jazz Festival that takes place each year in San Jose del Cabo.
April
April is a special time in Los Cabos thanks to the week leading up to Easter, Semana Santa (Holy Week). Lots of festivals take place and guests can enjoy cultural events as many citizens come out to celebrate. Due to activities and perfect weather, international travelers are not the only ones to make it down to Los Cabos, so planning travel in April should be done far in advance. Apart from Holy Week, Spring Break come about in April, bringing young party goers and families alike.
May
Perhaps the most popular month among travelers is May. It's the perfect time for a number of aquatic activities, including whale watching, snorkeling, surfing, and sports fishing. While temperatures are hotter than normal, May is the perfect time to take a dip in swimmable beaches and enjoy time on the beach soaking up the sun.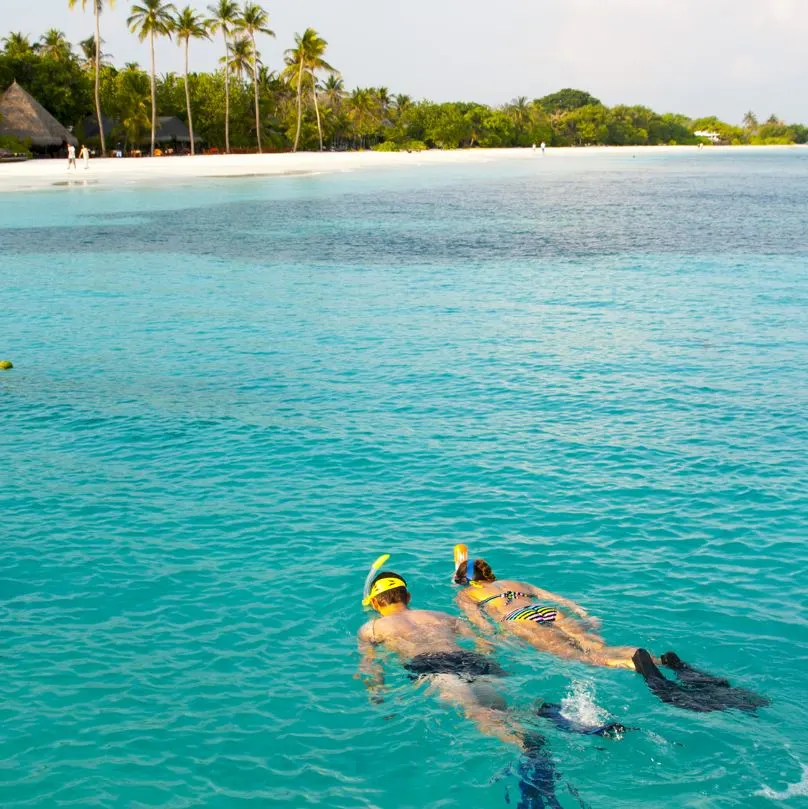 November
November marks the start of pleasant temperatures. Due to Thanksgiving break, several travelers make their way to Los Cabos, enjoying warmer temperatures and beach vibes before the colder winter months hit their state. November is when the Day of the Dead festival is celebrated in Mexico and the Los Cabos International Film Festival begins.