Last Updated
Los Cabos is once again experiencing a new wave of Covid infections, the government has announced, however cases remain far lower than the same period last year.
Covid infections are currently seeing a rebound, however authorities are of the attitude that the virus is here to stay so measures must be taken to control it when possible.
According to information provided by the State Health and Safety Council, Los Cabos is currently the municipality with the second highest number of infections as approximately 37 cases are registered daily in the area.
La Paz is occupying first place which has roughly 88 cases reported per day, while Mulegé comes third with around 26 per day. However just last year, the south of the country saw daily figures of over a hundred cases per 24 hours and around 15 deaths, so the situation is much improved.
The Health and Safety Council also provided information that the number of people hospitalised in the past week due to Covid has risen to 2, while the previous week saw 10 hospitalisations.
On a positive note, they commented that the number of deaths has not risen, remaining at 1012 which has been steady for some time. The dedicated Covid-19 website for the Baja California Sur region states that on Tuesday afternoon, there were 425 active Covid cases, however this includes those recovering from previously reported infections.
In comparison to June 2021, Los Cabos was at the height of the pandemic crises, seeing more than 1700 infections, 175 hospitalisations and 548 deaths. At the time, there were approximately 31 deaths caused by the virus in just two days.
Currently, Los Cabos authorities have scrapped the original Health Alert Traffic Light system, instead replacing it with 'levels'.
Los Cabos sits at the medium level at the moment, which indicates a rise in cases and that locals and visitors must follow health protocols, including the use of face masks, hand washing, social distancing and mass gatherings.
The news of rising cases has been instantly responded to by the government this week, by implementing new restrictions in Los Cabos. Restaurants and nightclubs will be most affected by the new restrictions, which began over the weekend.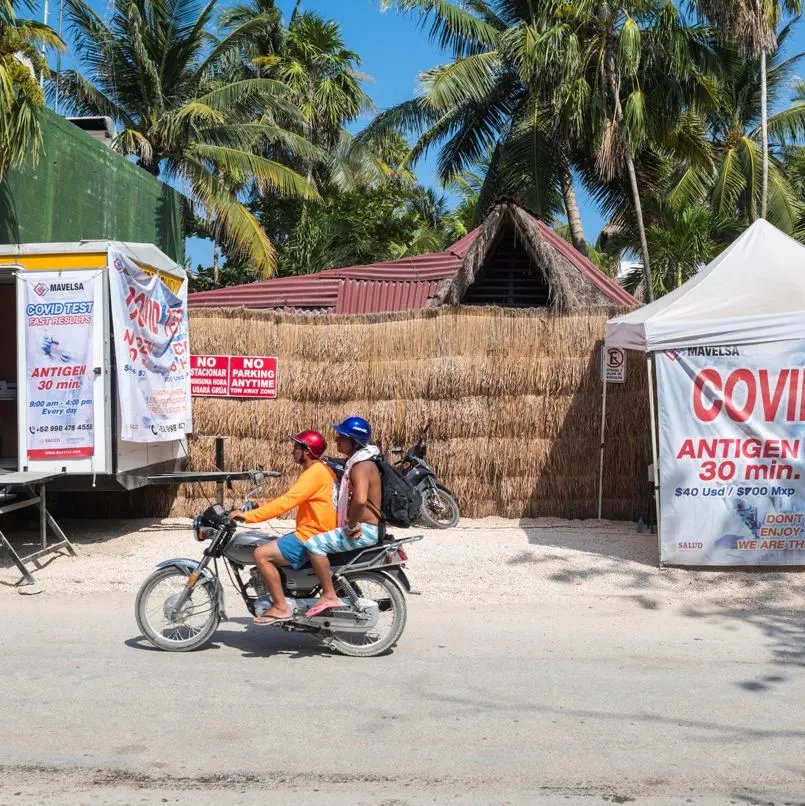 Establishments will have to close their doors by 3am at the latest, and all indoor venues must make changes to how many people are allowed to congregate there at any one time.
Restaurants, theatres, clubs and other indoor events are all having their capacity reduced to 70% to ensure social distancing can take place.
On top of this, masks will now be required again in order to visit any of these venues, although Los Cabos authorities are actively encouraging both locals and visitors to wear masks wherever possible to reduce the spread of the virus.
The health director of Los Cabos also recently declared that schools would have to close by June 23rd, due to restrictions caused by this '5th Wave' of the virus.
The new restrictions are also not to be seen as guidelines, with officials announcing that they will be actively policing and patrolling to check occupancy of indoor venues and will close bars and restaurants who are not following the new protocols.
Although the news is not positive for the region and has resulted in a 30% drop in visitor numbers this month, the region is still seeing a boom in tourism.
With Los Cabos' main visitor demographic coming from America, which has now removed the requirement to provide a negative PCR test on return to the US, international holidays are becoming far easier and less expensive for Americans, for whom Los Cabos is a second favourite holiday destination.