Last Updated
Los Cabos is a popular travel destination, known for its warm weather, ocean breeze, and upscale accommodations. Visitors are welcome all year round, though there are some months where weather is hit or miss. The busiest times in Los Cabos span from December until the end of April during which temperatures are typically sunny and pleasantly close to 80°F. Temperatures then slowly increase, typically reaching the highs of the year after the official start of summer in July.
Is It Sunny In Cabo In July?
Those making their way down south can expect higher temperatures, which average around 95°F. Daytime temperatures can rise over or dip just below the average, while nighttime temperatures average 77°F. Because of Los Cabos' unique beach-meets-dessert location, fluctuations from day to night can be extreme, sometimes reaching temperatures as high as 102°F and dipping down to nearly 70°F during the night.
The heat in Cabo is not dry and actually quite humid, which can make it feel hotter and less comfortable. July is the official beginning of summer in the area but is also the area's pre-rainy season – resulting in lots of fluctuations and changes that are highly dependent on the sea.
How Often Does It Rain In Cabo In July?
The official start of hurricane season is August and goes on through October – sometimes spanning into November. August and September are the rainiest time in Cabo, with an average of 3.4 inches and 4.5 inches respectively. During the month of July, visitors can expect an average of 11 rainy days in Cabo, most of which are light, sporadic showers. It's typical to experience rain a time or two if on vacation, especially if any tropical storms are evolving off the coast.
Are There Hurricanes In Cabo In July?
Officially, hurricane season in Cabo runs from mid-May to the end of November. However, the definition comes from its location, which hits the edge of the east pacific. Hurricanes in Los Cabos are not common, especially in July. Cabo sees the most storm activity throughout the month of September, as more moisture rises into the air and temperatures increase.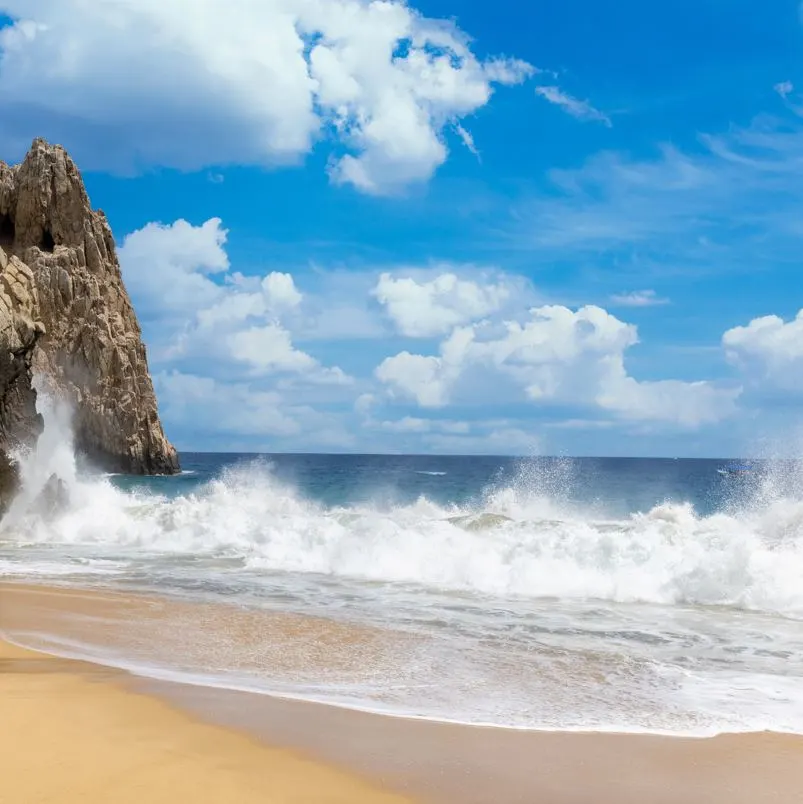 Water Temperature In Cabo In July
When comparing July water temperatures in Cabo to the rest of the year, its falls in between the coldest and hottest months. March is the month with the lowest water temperatures, with averages only as high as 73°F. Each consecutive month comes with higher averages, reaching the warmest average water temperatures in September (87°F). July water temperature in Cabo is usually around 78°F – good enough to cool down on a hot summer day.
When traveling to Cabo in July, there could be a tropical storm, which will bring along some rain and wind. Fortunately, these storms do not typically hit the coast, mostly grazing it as it goes by and moves up toward Central America. However, that means that, in July, there could be a chance that some water activities are restricted, so always be sure to check for weather updates when planning or traveling to Los Cabos.
Just because it's not the peak of travel season doesn't mean Los Cabos shuts down. 2022 alone has seen record-breaking numbers of travelers making their way to Los Cabos and there is no sign of it slowing down. May to June is said to be the best time to visit Los Cabos, as it's right in between peak travel season and hurricane season. July is great too, though temperatures may be hotter and chances for rain are higher than peak season.