When it comes to rankings to be included in the hotel and restaurant world, US News and World Report is listed among the best. What makes that honor even better? When four of your hotels make the top of the list. That's a claim the Los Cabos area can now proudly make.
What are the rankings for?
For this list, the US News and World Report put out a rating for best positioned resorts worldwide. They based the list on services and attention they can offer their guests.
Being able to provide the best accommodations during the pandemic the last two years has been a goal for the publication. To single out hotels that are doing it the right way, both from a health and safety standpoint, but also an amenities and services package as well.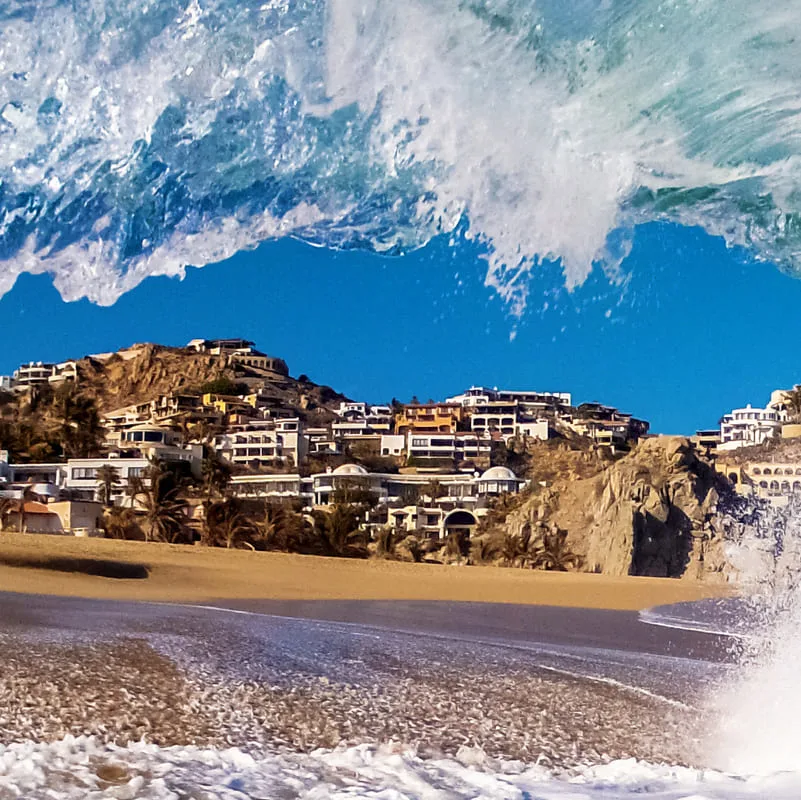 Health and Safety Protocol
The ranking is a measure that marks which have the best options for a safe stay and combines the biosecurity measures they offer. Since these measures are of added importance in the times we live in, it makes sense they take on added significance in ratings also.
Added renown and credibility
Lilzi Orci, executive president of the Los Cabos Hotel Association said, "It is something that also gives renown to Los Cabos internationally, almost always some hotels appear in different lists, from different publications of tourism, where some or some appear in these lists of the best to vacation in the world."
The rankings say that Mexico has the five best hotels worldwide for these metrics. It also states that four of these five hotels are in Los Cabos.
Several of the hotels that made the list are Montage Los Cabos, Esperanza Auberge Resorts, One and Only Palmilla and Las Ventanas al Paraiso.
How expansive were these rankings?
There were 35,000 hotels in Canada, United States, Caribbean, and Europe that were analyzed over a two-year time frame. However, these tourism developments are focused more on the luxury segment, so several of these hotels are more expensive.
This does align with what Los Cabos is currently seeing in building for the hotel sector. Through 2022 Los Cabos is expected to open more than 700 new rooms. Almost all these rooms are aimed exclusively at the luxury market. What is the rate for a luxury hotel room these days? Over one thousand dollars a night.
Four highest ranked hotels in Los Cabos area
Montage Los Cabos- Located about 8 miles up the coast from central Cabo San Lucas, Mexico on 39 acres of beach. This luxury hotel has 174 rooms fitted with marble bathrooms and terraces that overlook the desert or beach. Jet skiing, horseback riding, and snorkeling are some of the recreational activities the Montage offers.
Esperanza, Auberge Resorts Collection- Flanking the sea of Cortez, you'll find Esperanza in Cabo San Lucas. Extravagant amenities are the specialty of Auberge properties, and Esperanza doesn't disappoint. Oceanfront infinity pool, sculpture garden, and yoga classes are amenities you can take part in.
Las Ventanas al Paraiso- If personal butlers, fresh fruit delivered daily, and BVLGARI bath products are your thing, look no further than Las Ventanas al Paraiso. Their junior suites have an adobe fireplace and a private patio with a telescope, and garden or ocean views. Private salsa lessons and personalized couple spa treatments are also included.
One and Only Palmilla- The One and Only Palmilla is where you can find high end amenities. You can get a room or suite that overlooks the Sea of Cortez or the Pacific Ocean. SEARED is an on-site Michelin starred restaurant headed by Jean-Georges Vongerichten that offers world class cuisine.
What does this say about Los Cabos?
While it's nice to receive validation via rankings, Los Cabos has been a go to vacation spot for years now.
Los Cabos continues to gain worldwide recognition as a premier vacation spot. While it's a must visit for North American tourists, it's gaining traction with European and South American tourists as well.

Whether for more wealthy individuals or families that are looking to get away, Los Cabos continues to thrive as a vacation spot with something for everybody.