Last Updated
All kinds of travelers are making their way to Los Cabos. Some seek luxury while others seek adventure, but majority are looking for the perfect mix of both. To accommodate the adventurers out there, Lonely Planet released 6 unique Los Cabos day trip destinations, with everything from hiking and diving to cultural sites and cuisine included.
Todos Santos
The list starts out with Todos Santos, a site filled with original architecture and cultural scenery (Pueblo Mágico). Guests that are staying in Cabo San Lucas can reach Todos Santos in just one hour by car or hop on a bus for a 3-hour drive along the coastline. The charm in the city lies in its unique architecture, including cobblestone streets and murals dating back to the 1930s. Apart from that, visitors can enjoy art galleries, local shops, and tasty eateries for the day.
Cabo Pulmo
For those looking for a bit of underwater adventure, Cabo Pulmo is a great pick. It's a tiny town that rests just two hours away from Cabo San Lucas, accessible via car and hotel transportation. The best part about the area is not above ground but under, home to the 17,571-acre Marine Protected Area (MPA). Guests can soak up views of unique sea life and even swim with whale sharks if they go during the right season.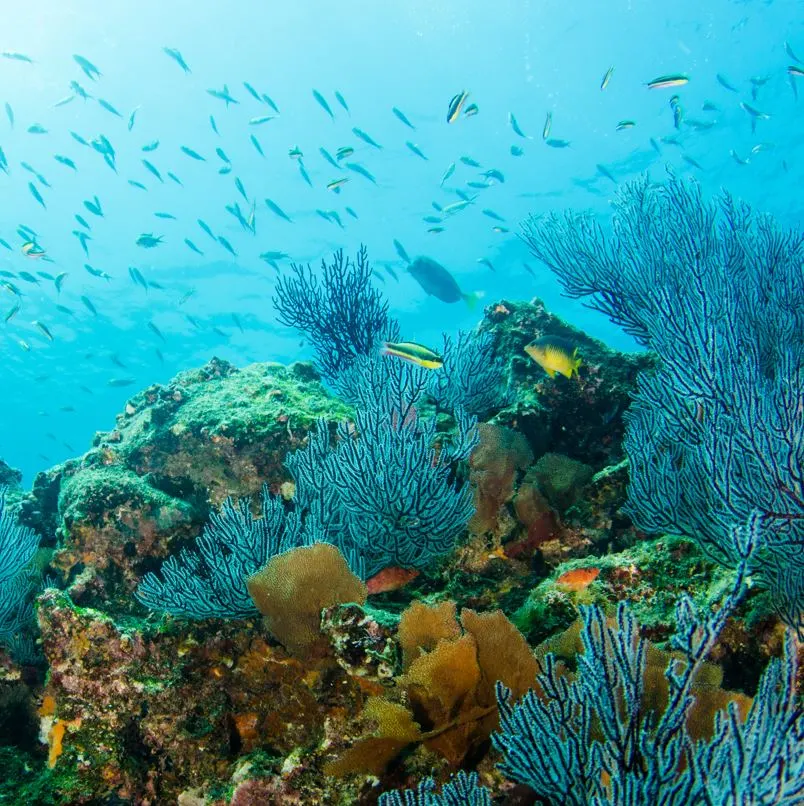 Los Cerritos
From Cabo San Lucas, Los Cerritos is just 15 minutes away. The reason why travelers might want to add it to their travel itineraries as a day trip is because of the waves that make their way to the shore daily. Guests can rent a surfboard and even take a quick lesson with a certified instructor. When it's time to take a break, there's a few chill beach bars at walkable distance or a long stretch of beach to soak up some sun and relax with the soothing sounds of clashing waves.
Santiago
For those looking for some time hiking, Santiago offers a remote-like atmosphere that's only about 25 miles away from San Jose Del Cabo. A quick drive down a dirt road will lead to a spot to park the car and hike to a 40ft waterfall with a small pool for swimming. It's a great place to connect with nature and enjoy a nice peaceful picnic far from the buzz of the busy city. From there, it's recommended to check out the hot springs near Agua Calientes before heading back to San Jose for their stay.
Los Barilles
From a distance, guests may start to see a sky full of kites, with surfers trailing the waters dancing with the gusts of wind. Besides the wind-surfing waves, Los Barilles offers lots of sights, including whales and mobula rays for most of the high season. Guests can access the area via a 1.5-hour drive and stop at one of several recommended cafes along the way for a bite.
La Paz
La Paz has been on the map for some time, known for its stunning views of the Sea of Cortez. The ocean packs a long list of activities, including kayaking, diving, and whale watching. The city has a laid-back vibe that features colorful art pieces throughout the center and plenty of shops, eateries, and galleries to pop into. It's a little further than the others, taking about 2-hours from Cabo San Lucas. However, the experience will make each mile worth it, especially as the area is less known than both Cabo San Lucas and San Jose del Cabo. Lonely Planet recommends Taco Fish La Paz for the "best fish tacos in town."
All six day trip destinations are located within Los Cabos and located close enough to hit them all if travelers plan ahead. To hit them all, it's recommended to rent a car and explore the area of Los Cabos and all the best it has to offer.