Last Updated
Vendors along Los Cabos' beaches are part of the scenery, most offering refreshing drinks, snacks, and traditional Mexican garments. Some even walk around selling massages right by the beach, a quick hairdo, and excursions to a wide range of nearby activities. Given the large influx of tourism along with Mexico's economic situation, more and more vendors are showing up on crowded beaches, catching the attention of Los Cabos officials and beachside business owners.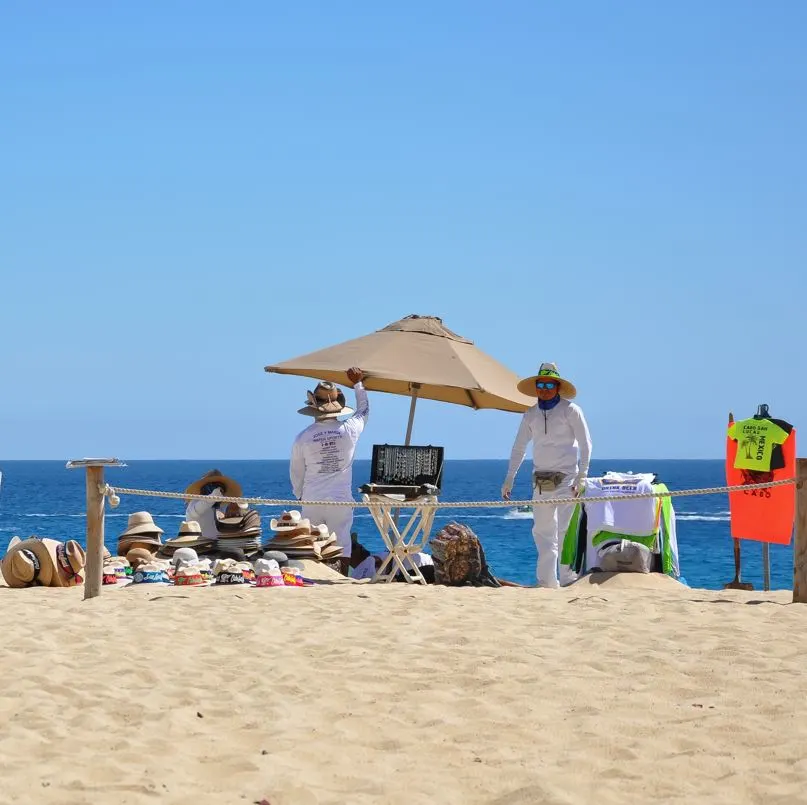 Medáno Beach businessman Gabriel Larrea Santana commented on the rising number of vendors stating, "On many occasions, there may be two tourists sitting on the beach and in front of them, 6 people offering products and services, it is very recurrent to see those street vendors far exceed the number of people who visit the beach, a fact that is seen in various times of the day."
Tourists visiting Los Cabos beaches have posted about the large number of vendors on popular travel forums. While many are supportive of vendors and thankful for their presence, there are some travelers who are concerned due to a small percentage of vendors that attempt to sell illegal substances or scam tourists. It's for this reason along with the area's initiative to keep beaches clean and take steps toward sustainable tourism that officials decided to start regulating vendors.
The safety and well-being of all travelers is a top concern of Los Cabos officials. The increase in tourism has given the area a lot of revenue to work with, leading to new developments, lots of new investments, and funds to help solve issues within the Los Cabos community. Officials want to do what they can to keep this trend going while maintaining the area's pristine marine environment and friendly, welcoming atmosphere.
At the moment, there are no regulations in place to keep track of the number of vendors, which led officials to develop a system that would set official vendors apart from all the rest. From now on, when selling items on any Los Cabos beach, certified vendors must wear the approved uniform, which consists of a good quality, long-sleeved shirt topped with a thermal material that helps deflect the sun's rays. Beachgoers can also spot the Los Cabos logo along with a scannable QR code linked to accreditations.
In order to receive credentials to sell on Los Cabos beaches, vendors will have to pay a fee that covers their annual permit, uniform, and QR code linked with credentials. The total is 2,100 pesos, the equivalent of about $100 USD. As of today, about 56% of sellers have made their payment, able to stroll along the beaches and interact with guests enjoying the beach. Officials have given vendors until the 10th of July to comply, after which violators will face consequences, including fines or, with multiple offenses, even jail time.
After the deadline, Los Cabos inspectors will keep an eye out on the beaches, keeping a close watch for vendors who are not approved to sell or have not paid their required dues. The QR code will make the process easy for inspectors to scan for credentials and prevent the duplication of codes to prevent the use of multiple vendors.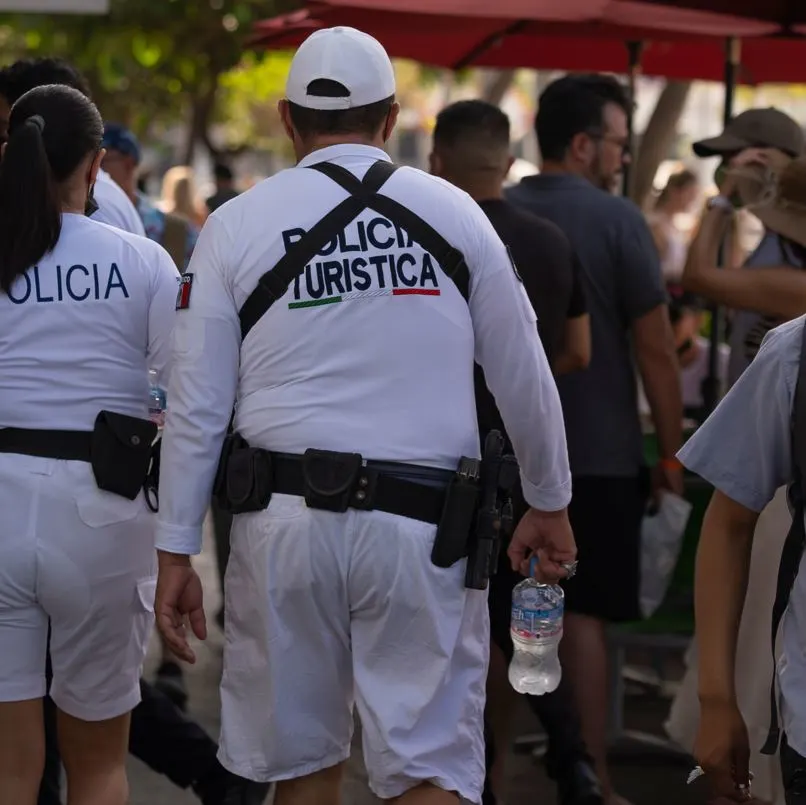 All travelers that are making their way to Los Cabos this summer or winter are encouraged not to buy things from vendors without a uniform or visible QR code. This will help keep the number of vendors around beaches regulated and ensure that all vendors are only selling certified items to guests while enjoying Los Cabos' most famous beaches.