Last Updated
Each year from October to March, whale sharks make their way to Los Cabos to enjoy the warm waters. Known as the largest fish in the sea, these beautiful creatures are a big part of many traveler's itineraries, with several companies that offer whale shark watching excursions. In an attempt to conserve migration, Los Cabos officials announced initiatives to inform tourists of proper treatment while observing whale sharks.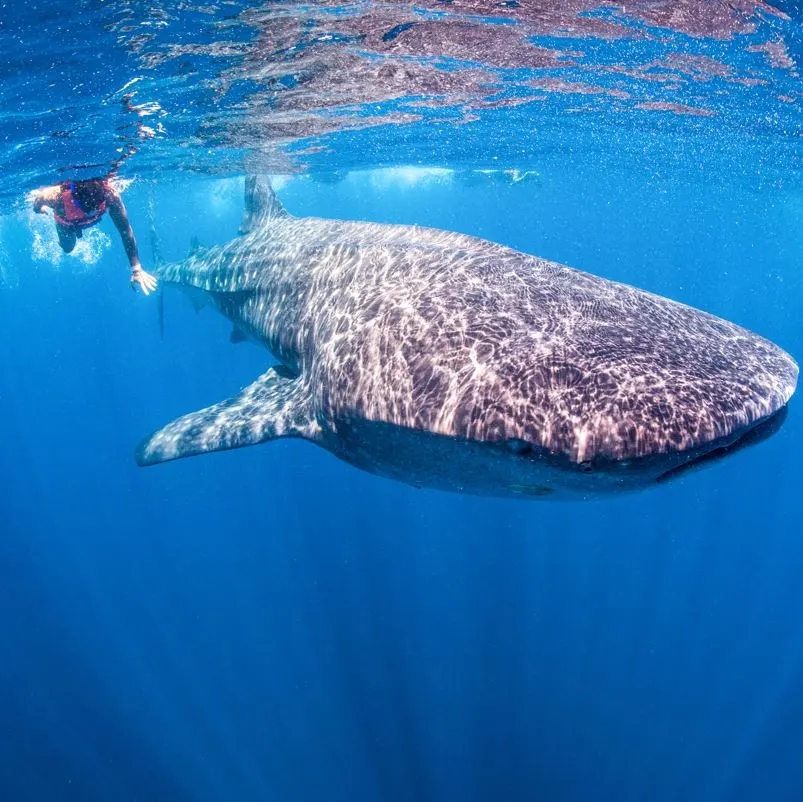 In an interview concerning conservation of whale sharks, PhD student Edgar Eduardo Becerril Garcia informed officials of the importance to "understand how to coexist with them, respecting them and giving them their space." A few incidents have happened with whales and whale sharks, most caused by uninformed visitors sailing in heavily populated areas. By informing both domestic and international visitors, officials hope to keep whale sharks migrating to the area and provide safe experiences for guests.
Part of Becerril Garcia's inspiration came from social media extremists who will go to great lengths to capture the perfect content. Videos or selfies with gentle aquatic creatures like whale sharks are bound to get a ton of likes, though capturing them can pose a threat to the animal's safety and/or habitat. He explained, "…without realizing, we could affect offspring by our need to take a photo or fulfil a dream. The future implications could be devastating…" He urged officials to pass on the message and promote sustainable tourism that would keep whale sharks coming year after year.
Part of the reason whale sharks choose the Los Cabos area is because it's favorable for giving birth and raising their offspring. The waters are warm and calm, allowing juveniles to grow before migrating back up north. If danger or stress is detected, whale sharks are likely to choose another area, feeling threatened or uncomfortable.
Losing the revenue that comes from whale shark watching, larger organizations and resorts may not feel much pain. However, several smaller companies rely on whale shark migration to stay open, filling their boats with anxious onlookers curious about the underwater species. Losing them could shake the economy, putting several companies out of business and causing wide-spread job loss in the area.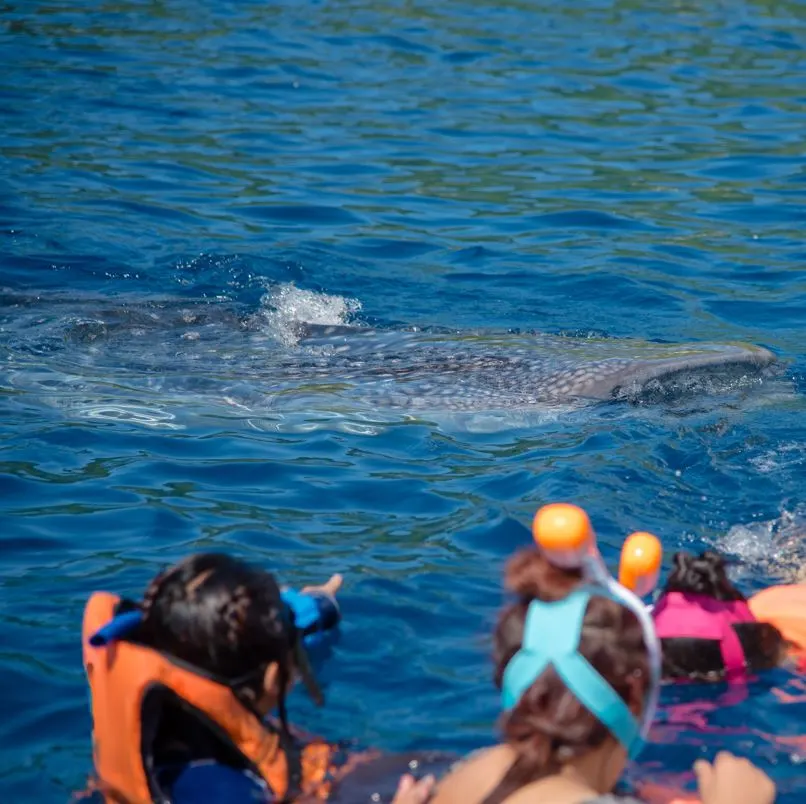 There has not been any evidence of the gentle giants experiencing stress. Most certified companies operate in a sustainable manner, educating guests on safe distance and behavior when approaching whale sharks. However, due to the influx of tourism in the area, activities involving whale sharks are on the rise. It's not just about holding companies responsible but educating those who visit on ways to sustain the delicate aquatic ecosystem and prevent deterioration of migrating populations.
When looking for ways to get up close and personal with whale sharks, travelers have a number of options to choose from. Whether it's watching them from a distance or getting a little closer via snorkeling, travelers will have their pick of all-inclusive packages that come with options for luxury upgrades, including private transportation. Most companies offer round-trip transportation from Los Cabos resorts, so guests should have no trouble adding it to their itinerary.
Most areas available for whale shark watching are close to La Paz, with boats taking off from several areas close to San Jose Del Cabo and Cabo San Lucas. Most excursions take up a large part of the day, with travel to and from whale shark watching sights, a break for lunch on the boat, and a chance to swim close to whale sharks. Average costs start at $250 for adults and $200 for children, which includes all gear too. Travelers looking for a private tour can get upgrades all around, including a private catamaran ride.