Last Updated
Each year, whales make their way from colder northern areas down south, passing through Mexico's Baja Peninsula. The proximity to popular travel destination Los Cabos offers a unique opportunity for visitors to get up close with one of the ocean's many wonders. This coming high season, Los Cabos' premier AAA Five Diamond Resort, Grand Velas, has revolutionized the whale watching experience – launching their new Wild Whale Expedition.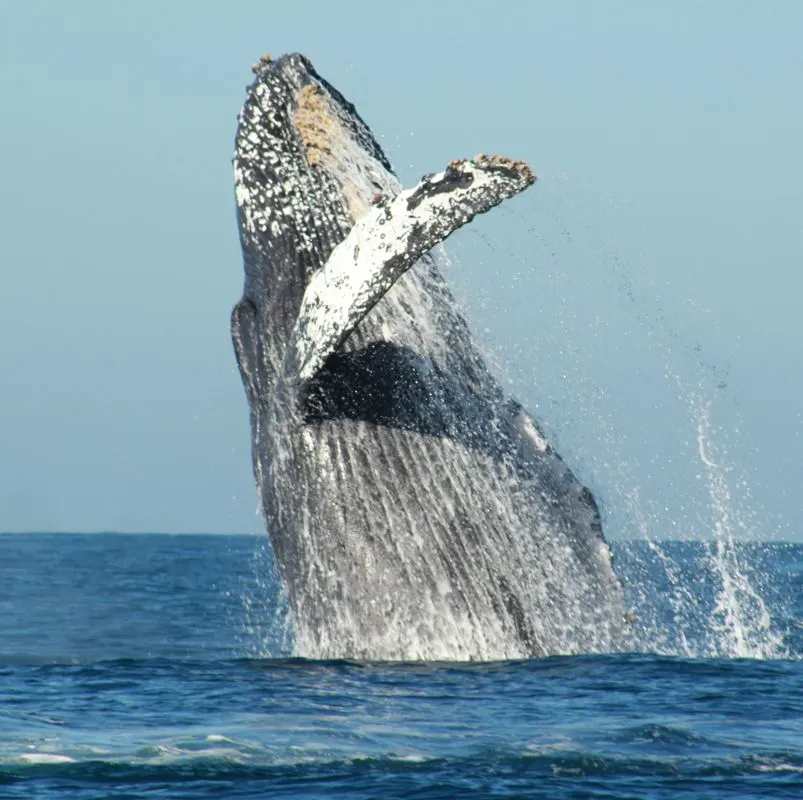 The expedition starts with a private helicopter pickup from Grand Velas' rooftop terrace – Terraza del Mar. Guests will fly over the waters toward Loreto Bay National Park – the destination for recently migrated whales to settle. Guests are likely to spot humpback whales, orcas, grey whales, and blue whales, some recently birthed after the long journey south down from the cold Alaskan waters.
After some time observing the highly populated waters of Loreto, guests will land in Loreto, breaking for lunch. As part of the expedition, Grand Velas has worked in an upscale picnic created by the resort's Executive Chef. The menu features three courses, one of which features a charcuterie board with local, organic cheeses and light bites. Included with the meal is Grand Velas exclusive cocktail inspired by the blue whale.
The return back is also organized via helicopter, dropping guests off on the rooftop from where they left. Once back at Grand Velas resort, guests can take their pick from one of seven total gourmet restaurants on-site, one of which is Frida – home of the world's most expensive taco. Guests can also choose to partake in a relaxing evening with exclusive coffee bars, tequila and mezcal bars, and the resort's rooftop bar for sunset views and ocean sounds.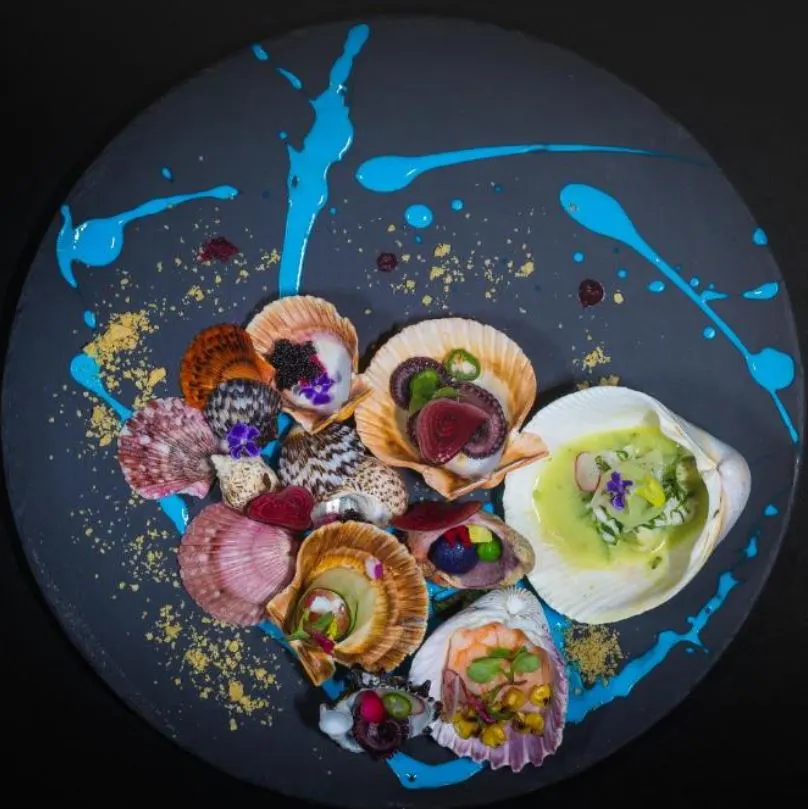 Blue whales are one of Loreto's most anticipated migratory species, with marine biologists and conservationists working to preserve their habitat. Whales will continue to migrate to the area as long as they feel safe, which is why a certified guide is required for all in-water whale watching excursions. They urge guests to keep a safe distance from whales and allow them to feel safe and unbothered to keep them coming back for many years to come.
Apart from whale watching, Grand Velas hosts a wide variety of activities for guests, including a Snorkel & Sea Adventure and an ATV Off Road Adventure. Guests are also welcome to a tour of one of Los Cabos' most prized ocean structure, El Arco. Its location is at Land's End, offering a unique view of the ocean and the perfect backdrop for vacation photos and videos. Guests can stay for a swimming, boating, picnicking, and finish off by watching the sunset before returning to their suite.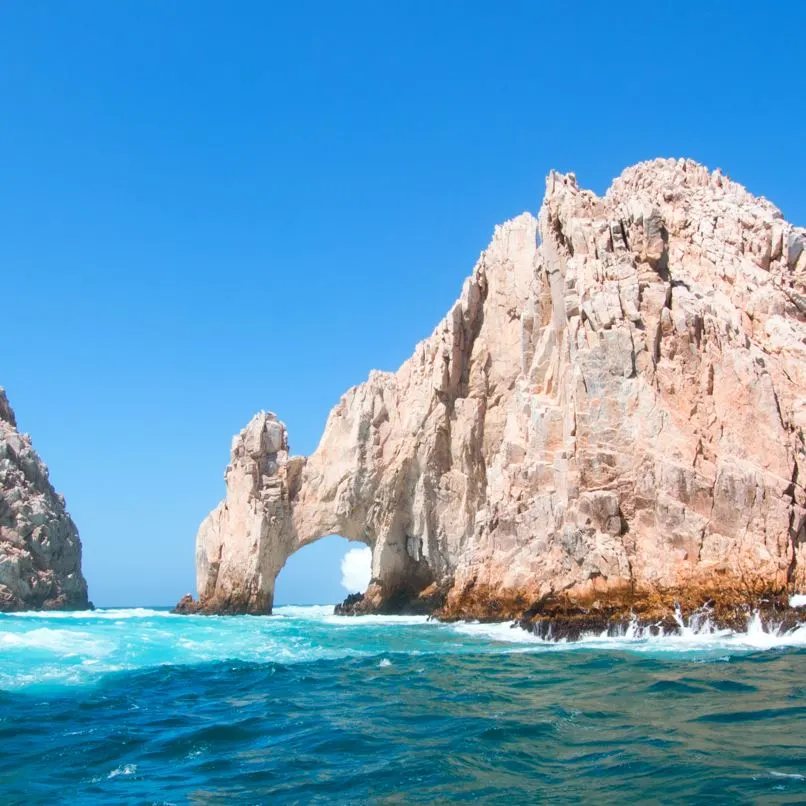 Guests interested in taking part in Grad Velas' new Wild Whale Expedition can book any time from December to mid-May. Guests can choose from several different suite styles, all of them with views of the ocean. Each suite is more than 1,100 sq. ft., and feature private terraces to enjoy the waters, sunrises and sunsets. All suites include access to the hotel's amenities and 24-hour concierge services for anything that may make their stay more enjoyable.
Grand Velas Resort in Los Cabos is located off the shore of the Sea of Cortez, a short driving distance between both San Jose del Cabo and Cabo San Lucas. Located just 35 minutes from Los Cabos International Airport, guests can use one of Los Cabos' many transportation services, rent a car, or request a ride via transportation services to get a ride to and from the airport throughout the duration of their stay for a small extra fee.
Check Prices At Grand Velas Resort in Los Cabos