Last Updated
Yesterday we covered a story about a brawl at El Medano beach one of the most popular beaches in Cabo San Lucas. When the event took place one of the biggest criticisms that witnesses of the incident had, was the fact that local police seemingly never showed up to control the situation. Now, authorities are looking to rectify their potential mistake by revoking licenses from the vendors that presumably took part in the fight.
From the videos that were taken by witnesses to the event it was believed that the men involved in the fight were beach vendors, and tourist service providers. That's one of the main reasons why these people had wooden poles, and kayak paddles on hand with which they started going at each other. Those are part of the beach equipment that they rent out to tourists.
The argument between these presumably competing groups can now have disastrous consequences for their businesses moving forward. Ultimately, this could limit the types of activities that tourists may be able to take part in while on El Medano beach as well.
The Beach Vendors Involved In The Fight Are Currently Suspended
Tourists heading to El Medano beach in the coming days may have a harder time finding beach vendors from whom they can rent kayaks, and other popular "beach equipment". This is because the head of fiscal inspection at el Medano beach, Samuel Cisneros Peruyero, has effectively suspended the vendors that were involved in the brawl. Cisneros Peruyero also mentioned that fines were going to be issued to those involved in the embarrassing incident. The suspension is set to be upheld until authorities finish their formal investigation into the fight at El Medano beach at the begging of the week. Samuel Cisneros Peruyero had this to say about the investigation process,
"What we are doing is what we are called on to do in an event like this. The first thing that we have to do is verify that those involved have permits to be on the beach. From there we will determine if these permits will effectively be revoked due to the clear infractions to the local code that were made. Today these people were not allowed to set up shop on their usual spots on the beach."
The head of fiscal inspection also stated that his department would be working closely with local police to ensure that tourists remain safe while visiting Cabo beaches. Their main concern at this point is to provide a sense of certainty for tourists. Some of whom may very well be having second thoughts about visiting El Medano beach after the videos that surfaced of the incident.
Authorities Insist That This Was An Isolated Incident
Despite the fact that a similar incident took place in La Paz over the weekend, and that witnesses to the fight at El Medano beach claim that it wasn't the first time that they witnessed a brawl on Cabo beaches local authorities qualify the El Medano fight as an isolated incident. For Cisneros Peruyero even though fights aren't necessarily breaking out every single day on Cabo beaches it is something that needs to be stopped in its tracks. The head of fiscal inspection reiterated that local authorities are taking steps to make sure that incidents like this don't happen again saying,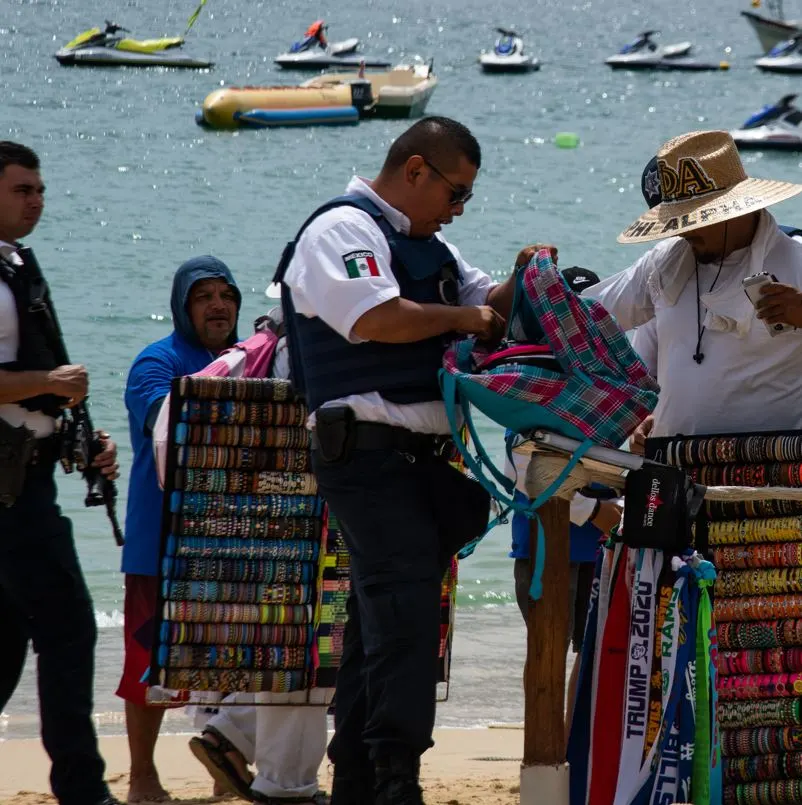 "It was an isolated incident, but we are going to do something about it because we don't want it to happen again. It's true that everyone has a right to make a living, but they have to respect the rights of other people when doing so. We can't let things like this keep happening in places were people are looking to relax on vacation. There are kids on the beaches, and we want to maintain that family atmosphere. We will continue to work to keep Cabo beaches as the safest in Mexico."