Last Updated
ProAm Events announced that their 2023 event will be held at an award-winning Los Cabos golf resort and spa. The company invites PGA pros and amateurs to luxurious destinations each year to participate in tournaments both a with professional purse and without. Their 2022 calendar year will finish off with Las Vegas and Sea Island before heading to Los Cabos from January the 8th through the 12th of 2023.
ProAm CEO Jason Ainsworth explained, "We have designed this ProAm Event to be the best Cabo experience ever – golf at two incredible courses and all-inclusive luxury accommodations at one of Cabo's finest resorts. Our players and guests are in for some unparalleled experiences this winter." Los Cabos' most popular travel time begins in December and lasts until late April, with temperatures ranging from 70°F to 80°F with very low chances of clouds or rain.
The ProAm event is for teams with 4 to 5 members. Teams can consist of all amateurs or include one professional player. Tees are categorized by age, with the pro and amateur men over 60 in one category, all men over 70 in another, and all men under 60 grouped together. There is also a professional (6300 – 5800 yds) and amateur tee for women.
Pro players that decide to participate in the event will pay nothing to play if choosing to play for a professional purse. They can sign up with an amateur and stay in a double-occupancy accommodation free of charge. In this case, amateurs will have to pay a sign-up fee of $4,795. This will include accommodation, tournament fees, and access to the resort's amenities for the duration of their stay. Players can choose to have their own accommodation by simply adding $1,200 and even bring a guest along for $1,500 more.
For teams of amateurs or those with pros that choose to play for fun, the cost is $3,795 per player. Each player can also choose their own accommodation or invite a non-playing guest for the same amounts listed above. They too will have access to the event and amenities throughout their stay. All guests can add additional nights to their itinerary for just $550 per night.
The event includes 2 rounds at Quivira Golf Club and one round at Rancho San Lucas Golf Club. Quivira is a Los Cabos staple, designed by PGA retiree and renowned golf course designer Jack Nicklaus. The award-winning 18-hole, oceanside course spans 7,085 yards across a desert landscape fused with rugged coastline. Rancho San Lucas Golf Club was designed by Greg Norman and features a low-disturbance layout. A total of three separate ecosystems lie throughout and feature a wide range of challenging yet breathtaking shots.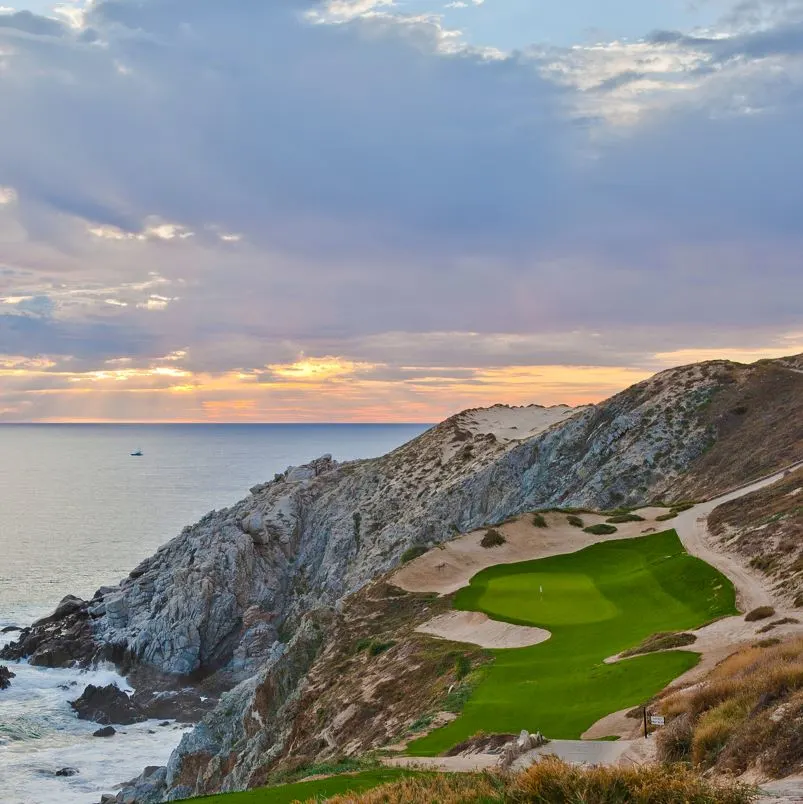 All participants will stay at Pueblo Bonito Pacifica Golf and Spa Resort, an all-inclusive, adult only, beachfront property that offers several notable amenities. Guests can enjoy beach access, all-natural treatments in Armonia, the resorts multi-award-winning spa, and dine in a number of on-site restaurants with fresh, local ingredients and unique menu items. Downtown Cabo San Lucas is just a few minutes' walk away, home to local and luxury shopping, dining, and more.
For this event, ProAm booked the new Towers, which feature enhanced amenities and ocean views. Each room will have a private butler to whom they can make requests at any time to accommodate their stay. Those interested can register for the event now, urged to do so to beat the demand. Space is limited and once all available accommodation is booked, golfers will have to wait and sign up for the next ProAm event.