There is no doubt that more people are visiting Los Cabos this year than in the last couple of years, including celebrities, and the most recent celebrity sighting was American actress Hilary Duff. She appears to have been on a girl's getaway, sharing images on Instagram of herself and four friends. The group is seen in posts dressed up and having a good time at Las Ventanas al Paraiso in Los Cabos.
Las Ventanas is a luxury resort operated as a prestigious Rosewood Resort and owned by billionaire Ty Warner, who is known for his Beanie Babies that were popular in the nineties. In addition to luxurious suites, the resort features a number of larger villas, a three-bedroom rooftop penthouse, and the even more extravagant Ty Warner penthouse. There are eight pools on the property, three restaurants, a wine cellar available for private dining, two unique bars, a spa, and a golf course for guests to enjoy, and of course, there is access to a beautiful beach only steps away.
It isn't uncommon for stars to be seen enjoying the luxury of Las Ventanas, and some celebrities are actually frequent visitors to the Los Cabos resort. Cameron Diaz, George Clooney, Brad Pitt, Courtney Cox, and Gerard Butler have all vacationed at the impressive hideaway. Both Jennifer Aniston and Simon Cowell, though, haven't just vacationed at Las Ventanas but have been known to visit the resort repeatedly, sometimes visiting multiple times a year.
Las Ventanas al Paraiso is located on the highway between Cabo San Lucas and San Jose del Cabo, making it a very short trip from the local airport. The spot is peaceful and secluded compared to the busy, more touristy city of Cabo San Lucas. But despite the area's seclusion, it is still close enough to visit both of "the Capes" that make up Los Cabos.
On Hilary Duff's Instagram, she shared pictures of her sporting a zebra print bikini made by the popular swimwear company, Monday Swimwear. Multiple celebrities have been seen wearing similar suits, including some of the most famous American stars, including Kim Kardashian and Britney Spears. Ms. Duff also shared pictures of herself in a bright blue swimsuit with a matching cover-up, looking fabulous, content, and happy on her Cabo vacation.
The singer and television and movie star recently designed a Carter's baby clothing line for fall. She originally became famous as Lizzy McGuire, a teen show popular in the early 2000s. She then went on to play in multiple shows and movies, most recently in the show "How I Met Your Father," which is a spin-off of the very popular show "How I Met Your Mother," that aired between 2005 – 2014.
Cabo has long been a popular vacation spot for the rich and famous, but in the past year or so has become even more popular among the average vacationer just looking for sun, sand, and a good time. The beautiful beaches are what typically draws tourists, but there are plenty of activities to enjoy on a Cabo trip that doesn't involve the beach. Dining on delicious food, dancing the night away at an exclusive club in Cabo San Lucas, shopping in old town San Jose del Cabo, and lounging poolside at a luxurious resort such as Las Ventanas like Hilary Duff and her friends did are just a few of the ways you can spend your time in Los Cabos.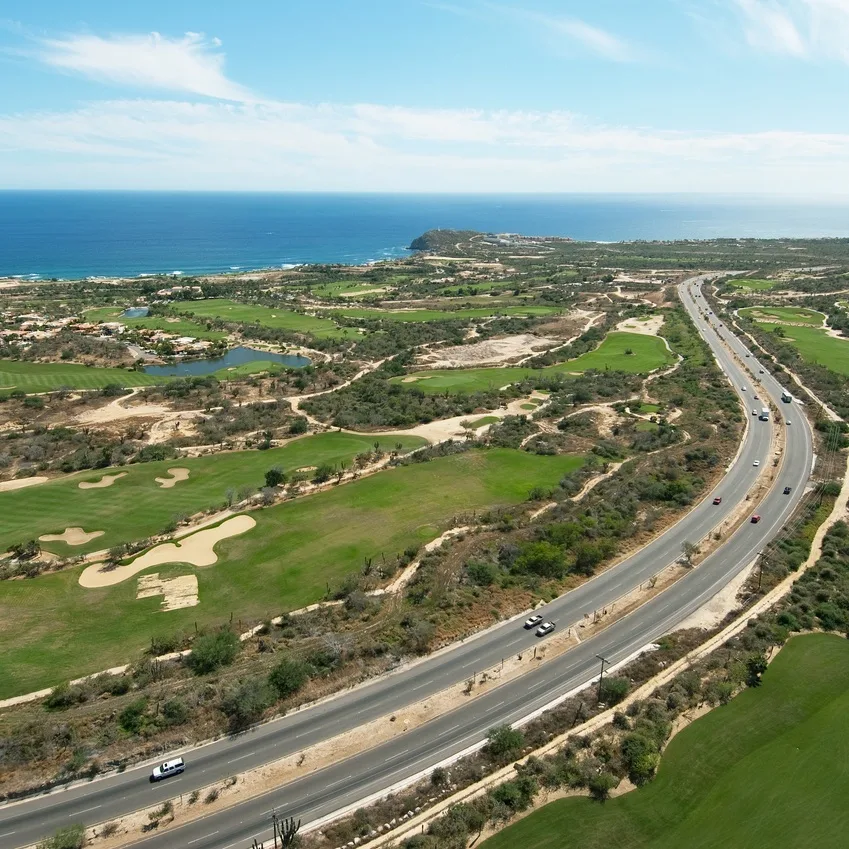 There are a few very popular Mexican vacation destinations, but Cabo has quickly risen up to become one of the top destinations. It's one of the safest, most unique places in the country to visit and gives us all the opportunity to vacation like a celebrity.