Last Updated
While there are plenty of great restaurants in Los Cabos, the real way to experience the flavors of Mexico is to personally cook the meals, so here we'll list four Mexican cooking classes visitors can enjoy when vacationing in the popular destination. Mexican food is much more complex than what can be found outside of the country and the dishes that are prepared in Mexican homes include many more recipes than the traditional menu items we see in many Mexican restaurants, especially those not in Mexico. While there are restaurants in Los Cabos that serve up some true traditional meals, a cooking class can go beyond just tasting the flavors and allow visitors to learn the ingredients and the methods behind those meals.
Real Mexican food is full of fresh ingredients including meats, fruits, and most importantly, vegetables, so it makes sense that part of the cooking classes will be learning about the various ingredients used in Mexican food. Those attending the classes will then get a lesson in some of the more common cooking methods as they try their hand a preparing certain dishes. But of course, the best part of taking a Mexican cooking class is getting to eat the meal at the end.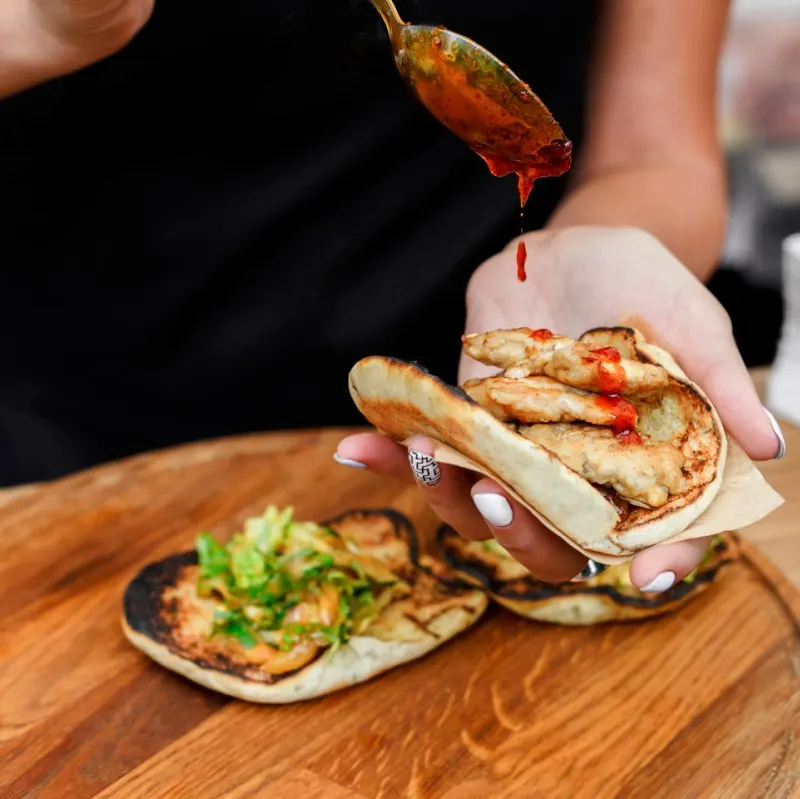 Each of the different classes listed here offers something unique in the experience. All classes are led by chefs well-trained in cooking some of Mexico's most loved dishes, many of which are not often found outside of the country. Regardless of which of the following classes visitors take it will be a special experience sure to be remembered.
Cabo San Lucas Mexican Cooking Experience with Market Tour – While this tour is the most expensive of the four cooking classes we'll list, costing $103.35 per person, it is also one of the longest, lasting a total of 4.5 hours. The tour starts at 11 am at the Mercabo Gourmet Street Food Restaurant, where you will meet the chef, head to a spice market to pick up fresh tortillas, and then go to the chef's home to prepare your meal and enjoy, with beverages included. Some of the dishes you might prepare include mole sauce, tamales, beef birria, and Baja-style seafood and paella, along with guacamole and various salsas.
Authentic Mexican Legacy Cooking Class In Cabo San Lucas – This tour lasts a total of three hours and is the least expensive at only $75 and includes a welcome cocktail. The class begins at 5 pm and lasts 3 hours and takes place at the Metate Cabo restaurant in Cabo San Lucas, where upon arrival you will take a tour of the restaurant's own herb and vegetable garden and select the ingredients for your recipes. The cooking and dining will be done at the restaurant and may include items such as ceviche or quesadillas and the restaurant provides guests with an entrée and dessert following the class, making it a great value for the price.
Private Mexican Cooking Class In Your Cabo San Lucas Villa or Condo – The private cooking class is more of a demonstration than a hands-on class but fun nonetheless and it only costs $90 per person, with a minimum of four needed to book. The lessons are provided by chefs from a catering company so they bring their own ingredients and cookware and clean up the mess before leaving. There are three different options available, each including a dessert, and start times are flexible between the hours of 9 am – 6 pm, with the class lasting about 2.5 hours.
Azteca Cactus Taco Farm to Table Cooking Class – The last cooking lesson on our list is perhaps the most immersive and the most unique, taking you a little outside of Cabo San Lucas to a traditional ranch where the Azteca, or prickly pear, cactus is grown. The farm-to-table cooking experience costs $95 per person and includes the preparation of flour tortillas, a Mexican salsa, and nopales a la Mexicana made with the edible cactus. The start time for the adventure is 5 pm, at which time you will be driven about 20 minutes from Cabo to spend the next 4.5 hours indulging in authentic Mexican cuisine, followed by a walk along the beach before returning to Cabo.
All of these unique culinary experiences can be booked through Viator.com or if working with a travel agent they can likely take care of booking adventures such as these as well. There are many experiences to enjoy in Los Cabos but a cooking class allows you to connect with the native people in a way that other adventures might not. Whether cooking in your own villa, at a chef's home, or at an authentic Mexican restaurant in Cabo, it is sure to be an experience you'll always remember.