Last Updated
Now that you have booked your trip to Los Cabos, you're probably wondering what's the best way to get to your hotel from the airport. The good news is that there are multiple options, and you can book them ahead of time or choose depending on your budget and where you'll be staying. Here's a guide to the best transportation options from Los Cabos Airport that will make this a hassle-free trip.
Distance From the Airport to Los Cabos
The two main tourist cities of Los Cabos are the towns of Cabo San Lucas and San Jose del Cabo. There is only one main road in the area, Transpeninsular Highway #1, which runs the entire length of the Baja California Peninsula, ending (or starting) at Cabo San Lucas. The road that connects both cities is known as Desert Route, Tourist Corridor, The Golden Corridor, or simply The Corridor.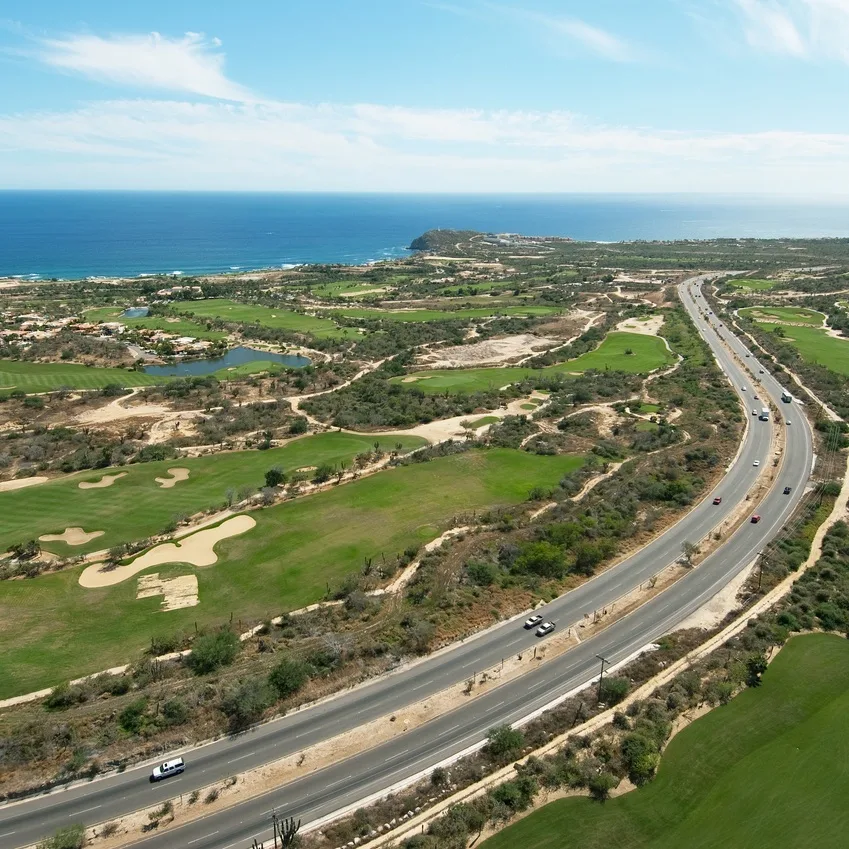 Los Cabos International Airport is located 27 miles from Cabo San Lucas and 7.5 miles from San Jose del Cabo. You will have different alternatives ranging from less than 4 USD to more than 100 USD each way to get to both areas. It will all depend on your budget, accommodation location, and mode of transportation for this trip.
Here are several options to choose from Los Cabos International Airport to your hotel:
Public Transportation:
The bus system runs daily from 5:30 AM to 10:00 PM and takes you to San Jose del Cabo and Cabo San Lucas. The company is "Ruta del Desierto" it has air conditioning and is perfectly safe. It has no specific stops, and they are inexpensive, starting at $4.20 USD. Although it's the most affordable option, it can be uncomfortable and exhausting, both for the duration of the trip and the frequent stops. You can catch it at Terminal 1 (domestic terminal) and Terminal 2 (international terminal).
Taxi:
You'll find many taxis outside the airport, but they're not cheap; it costs approximately $7 dollars per mile. It's not highly recommended considering it's a 25 to 50-minute ride from the airport, depending on which city you're going. It can also be overwhelming to stand outside the airport, choosing one and knowing if the price they charge you is fair or not. To give you an idea, a taxi from Airport to Cabo San Lucas will cost you approximately $85 USD or more.
Car Rental:
You'll find all the major Car Rental companies at the airport. However, this option may not be so simple. You have to consider that in Los Cabos, locals have a reputation for their fast-driving style. If you're a tourist that's not familiar with the transit rules or the roads, it could be stressful. To give you an idea, a full-size economy car can cost you around $100 USD a day, with insurance. As in any country, you must have a valid driver's license and be at least 21 years old.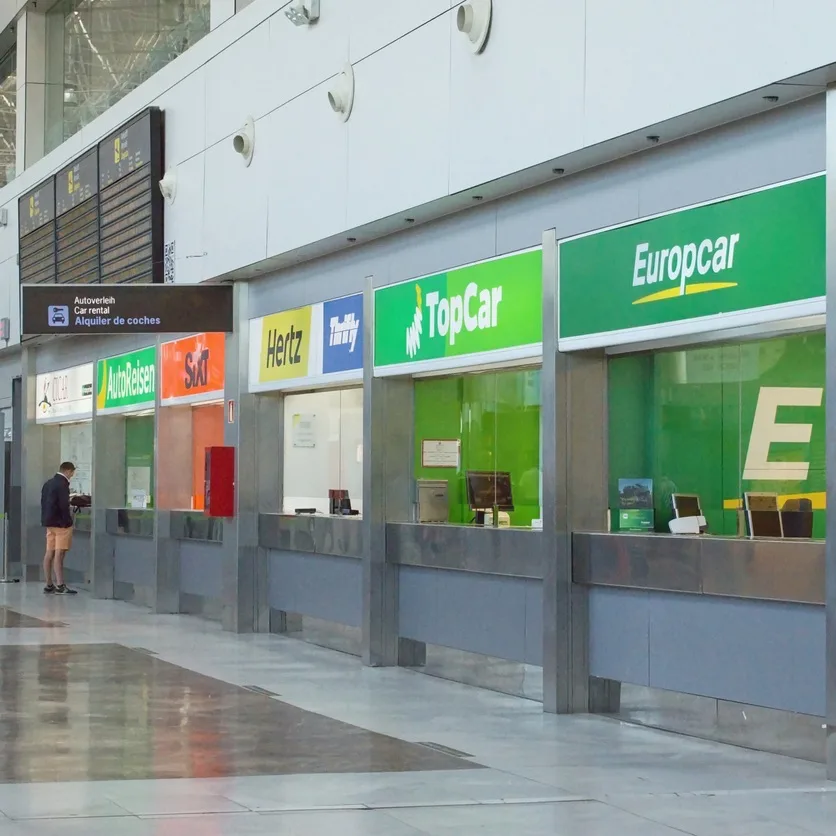 Shuttle Service:
This option guarantees someone will be waiting for you inside the airport, and the advantage is that you'll not have to overpay since the service can be booked online and ahead of time. They usually offer lower prices than taxis or shuttle services you hire outside the airport. If you are not sure which service to hire, check if it's a certified company, preferably recommended by TripAdvisor. You'll see all the transfer company drivers holding signs for their passengers just outside the terminal doors.
There are usually large SUVs (Suburban or other similar type vehicles) if you're a family or group. If you're traveling as a couple, a shared shuttle (9 passenger van) could be an excellent option that could cost you as little as 20 USD per passenger. If you're lucky and no other clients booked the shuttle service, you'll enjoy a private shuttle service for a shared shuttle price.
UBER
There is Uber in Los Cabos, and even though they operate in the area, unfortunately, they're not allowed in specific resorts, nor can they pick up new arrivals at the airport. This conflict is due to the strong Taxi Unions that have fought for the last years to keep Uber out of Los Cabos. However, if you're in an area where you can get an Uber to get you to the airport, it will cost you around 50 USD from Cabo San Lucas.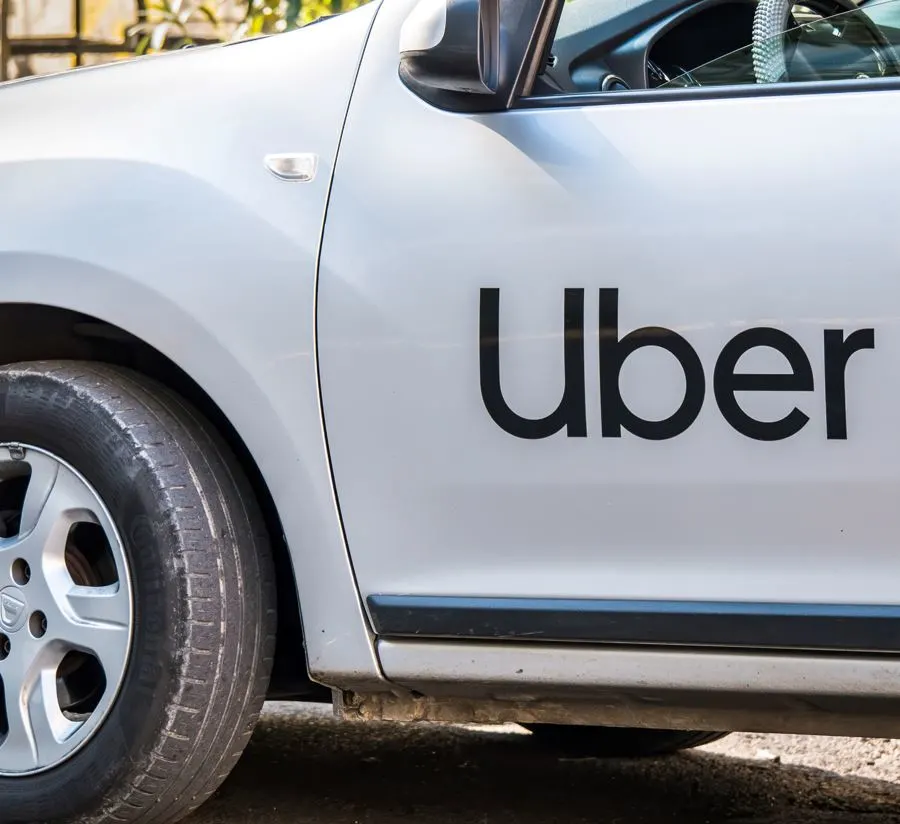 Beware of "Free Rides"
Once you have collected your baggage at the Los Cabos airport, you'll probably be approached by several timeshare vendors before you exit. They will offer a free taxi ride or a tour as an incentive to attend a timeshare presentation. Unless you want to spend half a day of your vacation in this endeavor, continue walking to board your transportation choice.