Last Updated
The oldest structure in Los Cabos is none other than El Faro Viejo. It overlooks the sea, surrounded by beachside areas perfect for hiking, golfing, and more. While it's an important part of Los Cabos' history, its location has caused a stir due to its acquirement by Sunset Beach. The areas for sale are set to be a "private, gated, luxury oceanfront community," already home to a resort and golf club, both of which offer exclusive visits.
As of now, there are a few ways visitors can take a trip to visit Los Cabos' oldest structure, opting for guided hikes. Guests staying in Pueblo Bonito can arrange a visit, passing through the Jack Nicklaus Signature Golf Course that the lighthouse sits upon. The Old Lighthouse Club in Quivira also sits nearby, with access to exclusive shopping experiences, spas, a number of invigorating exercise options, outdoor dining, and, of course, 360° of beautiful views.
While visitors staying at one of the nearby resorts or enjoying a day at the golf course can pass by the lighthouse easily, access for other guests may be hard to come by. Since 2008, it's sort of been chained off, inaccessible to those without approval. Once the ideas to develop the area were in the air, the monument was locked up, closed off to Los Cabos citizens and travelers staying outside of the area's resorts alike.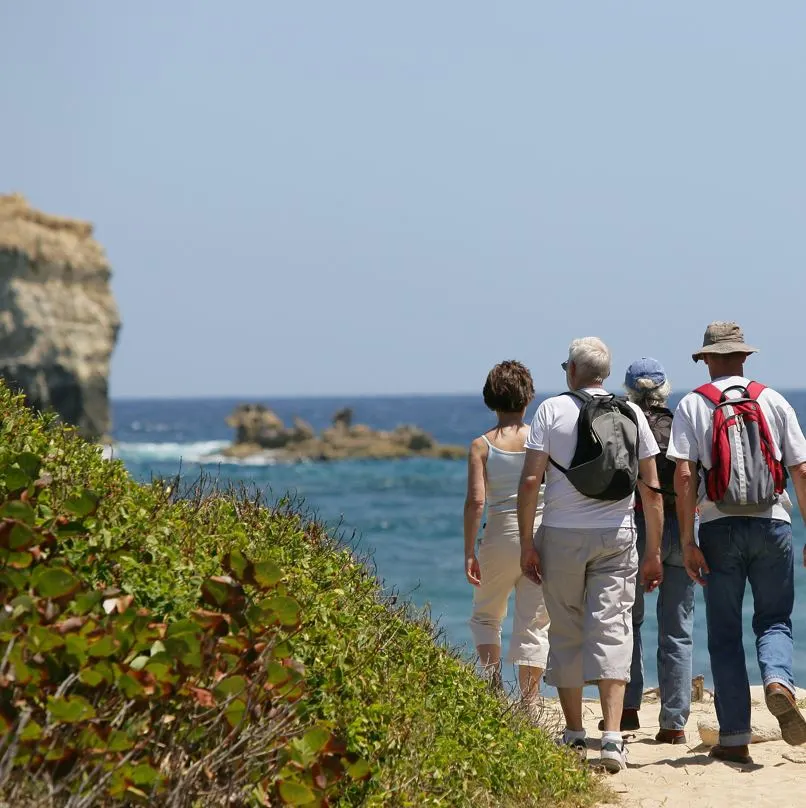 "Free access to the old lighthouse!" is a phrase that echoed throughout this year's Old Lighthouse anniversary event. Held on May the 5th, this celebration also commemorated the Battel of Puebla, perhaps the greatest moral victory for Mexico. Mayor Leggs spoke of the day's symbolic ties to Mexico's "courage, sacrifice, and high sense of patriotism," which are key factors in his drive to push for public access.
Officials are in support of delimiting access to the lighthouse, agreeing that all citizens and visitors should be able to enjoy such an important piece of the area's history. Its representation of the origins of Baja California makes it an important landmark that many feel shouldn't be confined to just one part of the community.
President of Yenekamú Felipe de Jesus Marron Rosas exclaimed, "We are called to defend it, seek its restoration and protection because it is a heritage of the nation from where the earth ends, but our homeland begins." Looking for a way to throw off American Interest of the peninsula back in the 19th century, then general Porfirio Diaz Mori devised a plan to construct the lighthouse, using it as a way to demonstrate government presence. Hence why the area became known as Cabo Falso.
Apart from the interesting history, the lighthouse marks the first major investment by the federal government in Baja California. The design features a unique roof meant to collect rain, draining it to storage tanks buried underground and lights that, at their time, were extremely modern, imported from Europe. Remnants of the original construction are still visible, though the lighthouse has been reconstructed since becoming victim to hurricane damage in the mid-1960s. It towers over the sea and creates a unique contrast to past and present alongside luxurious, gated resorts.
Besides music, dancing, and a telling of the history, the celebration also included a gift from city chronicler Gabriel Foneseca Verdugo to the Yenekamú association, a piece of art resembling the original construction plans of El Faro Viejo to use for display in museums and educational institutions. In this way, everyone can remember its history, at least until, and if, general access is granted.